Since breakfast is all the time one of the main things to get left out when life acts as a burden, I thought I'll share some quick and easy breakfast recipe for your busy mornings. I can assure that by trying out these recipes you will never skip your breakfast and make a habit out of it.
Want to know the easy and quick cacao nibs breakfast recipes? Let's dive on the following:
Cacao Nib Breakfast Muffins
Hey, Muffin and Chocolate Fans! I have an exciting recipe for you that you will love and bake again and again. For me, Chocolate Chip Muffins is the best for the breakfast.
Guys, these muffins taste so amazing that I recommend everyone to try it once. I love to share this recipe with you.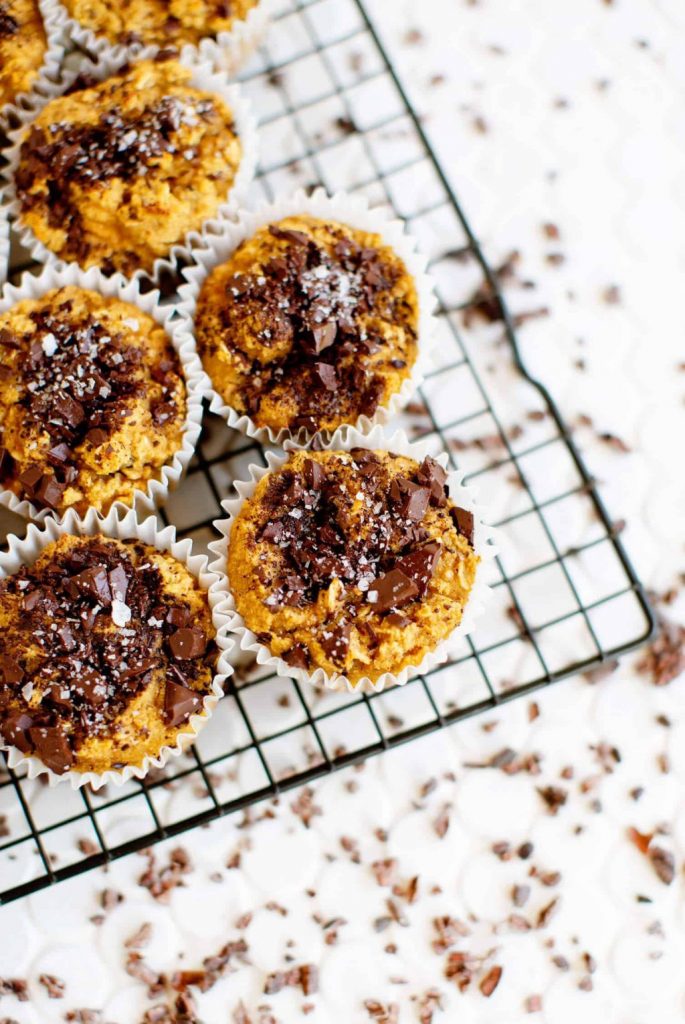 Ingredients
1/4 cup of cacao nibs
1/2 cup of coconut flour
3/4 cups of oats
1/4 cup of coconut palm sugar
2 eggs
1/4 teaspoon of salt
1 teaspoon of the baking soda
1 oz. of chopped dark chocolate
1 teaspoon of vanilla extract
1 cup of greek yogurt
Sea Salt
Directions to Use:
1. Take a large mixing bowl. Together whisk the coconut flour, oats, baking soda, sugar, and salt. Next, stir in the yogurt, vanilla extract, and eggs. At last, stir the cocoa nibs.
Correctly place the mixture into a lined standard size muffin pan. Top each with the chopped chocolate and with a little sea salt.
Bake it at 350o F for about 12 to 14 minutes, until the time a toothpick placed in the center comes out to be clean.
Coconut and Cacao Pancake Tower
I'll always remain excited when I make some new food discoveries. Imagine when I prepare two wonderful discoveries in a dish!
This is exactly what this pancake recipe is! I discovered not only one, but two awesome foods that I'm completely hooked on.
The first one is the coconut flour and the second is the cacao nibs. This recipe is MEGA YUM and you could easily get addicted to this recipe.
Ingredients
1/2 cup of coconut flour
1 tablespoon of cacao nibs
1 tablespoon of natural hazelnut butter
1/4 teaspoon of baking powder
7 white eggs
1/4 cup of water
1 to 2 teaspoon of unpasteurized honey
Garnish
Directions to Use:
Combine all of the ingredients excluding cacao nibs in a food processor and blend it will till the time all of them are mixed accurately. Add the cacao nibs and mix with a spoon to combine.
Heat the mixture on the non-stick pan which is coated with cooking spray on a medium-high flame.
Spread the pancake batter over the griddle depending upon the size that you need. A small amount i.e. less than one-fourth cup per pancake will yield about eight small pancakes.
Turn over the pancakes when the top is covered with edges and bubbled appears to be cooked. Convert it to a low temperature to keep them warm at the time you cook the left out pancakes.
Garnish it with cacao nibs and drizzle of the liquid honey.
Chocolate Coconut Rice Pudding Recipe
Since I love rice pudding, I always enjoy this dessert. This recipe is a healthy breakfast option I love to eat. It's a nice change from the regular breakfast. The addition of brown rice, cacao nibs, coconut and molasses to this rice pudding has nice rich deep flavor. Its taste is subtle and perfect for the breakfast.
Ingredients
2 cups of the short-grain brown rice
1/3 cups of cacao nibs
1 tablespoon of coconut spread or coconut oil
1 cup of unsweetened coconut flakes
1 teaspoon of vanilla extract
3 tablespoons of molasses
4 cups of unsweetened coconut flakes
Note: Prior you measure the molasses, spray the measuring spoon with the cooking spray that will make the molasses to come out very easier and helps you in getting a more correct measure.
Directions to Use:
Preheat the toaster or oven to 350o. Spread over the coconut chips or flakes in a thin layer over the baking sheet with folds on the lower rack setting for 3 to 4 minutes. Remember, it should not be burnt and stir it if necessary.
Melt the coconut oil in a heavyweight medium saucepan. Continue this process till the rice becomes brown. The rice will get a nutty flavor with it.
Once the rice gets brown color, add the vanilla extract and coconut milk. Cover the saucepan, bring them to boil and minimize the flame to low. Simmer lightly and stir periodically till the rice gets tender and the mixture get thickens.
When the rice is all done, add a little of the liquid has retained and turned off the heat. Let the rice remain under the closed lid for at least 10 to 15 minutes.
Serve them when chilled.
Dark Chocolate and Cacao Nib Banana Smoothie
Smoothies are 100% weekday breakfast and this smoothie right here… absolute favorite! It's like having dessert in your breakfast! It is rich and filled with minerals and vitamins. It can be whipped up in some minutes, making it a great breakfast option.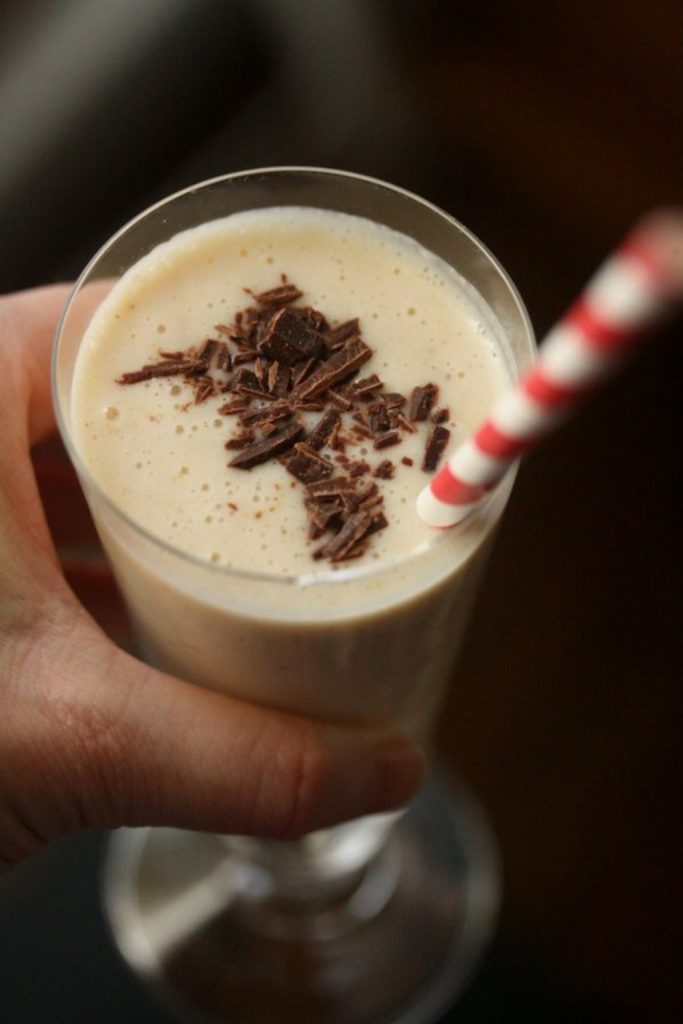 Ingredients
2 cups of frozen bananas
2 tablespoons of cacao nibs
1 teaspoon of vanilla extract
2 ounces of chopped dark chocolate
2 cups of non-dairy milk
A pinch of cinnamon
2 tablespoon of ground flax seeds
Directions to Use:
1. Combine all the ingredients in a bowl with the blender. Cover and blend it on low and work your way up to high blending till it becomes smoother. Top the layer with the cacao nibs and chunks of dark chocolate.
Serve it.
Ending Note
Well, I'm not a person who sits down the table, sips coffee and enjoy breakfast while reading the newspaper. I am the one like a vortex that dashes throughout the house trying not to blow everything while attempting to get out of the door on time.
Try out these recipes in the breakfast and share how your experience was.
---
About Author
Jeremy Hill is one of the USA's most innovative and forward thinking Food & Eating blogger. He particularly focuses his talents to take the stress out of eating and enjoy the healthy, satisfying and tasty food. Currently, he is writing for chocolate.org. Jeremy is an inspiration in the kitchen and is committed to bringing the Chocolate approach to your tables. Jeremy is the go-to person for anyone wishing to make practical, real and life-lasting changing their relationship with food, eating, and cooking.