It's no surprise to most; Facebook is among the top-visited sites on the Web.  Offering endless entertainment, the platform is stocked with top-grossing games.
But, which are most popular and best bets for advertisers?
Texas Hold'em Poker
Among the most loved on the Facebook platform, with a fan base of seventy million, players all over the world love the multiplayer poker game.  Each player, assigned chips at the start, wins or loses it all depending on the outcome of games.
Solitaire Blitz
Solitaire comes in a variety of games but more than a million Facebook gamers play Blitz.  Players collect treasures while playing solo or part of multiplayer action.
Tongits Wars
Hugely popular in the Philippines, Tongits Wars offers players something different from Poker.  Tongit is mindless fun and the outcome of games requires luck more than logic.
Solitaire Arena
Many Solitaire versions are popular with players and this is one of the more favored on Facebook.  Arena is the world's first real-time Solitaire game.  Completely free, along with option to invite friends, the version continues to gain more fans and keeps the attention of gamers on the social platform.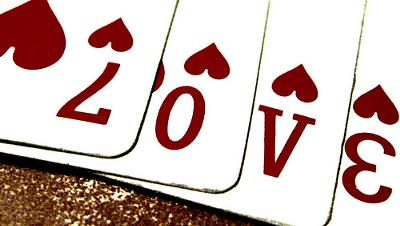 Statistics
Statistics reflect the following Facebook games are most popular as of February 2015.
Candy Crush Saga
Candy Crush Soda Saga
Farm Heroes Saga
Clash of Clans
Hay Day
Trivia Crack
Pet Rescue Saga
Bubble Witch 2 Saga
Subway Surfers
8 Ball Pool
Candy Crush Saga has over 11 million active users per day and 8 Ball Pool hosts just under 5 million each day on Facebook.
Worldwide Revenue
Of course, the popularity of games results in big bucks for advertisers and game developers.  Advanced metric systems help advertising execs and developers make smarter decisions.  Ninja Metrics seeks to help make spending up to 40% more efficient.
Finding what locations or nations are most valuable is part of the proposed process.  For example, it's estimated that Germany's 'social value' is 8% worse than thought because the initial estimation does not account for the average native's social use versus actual amount spent.
So, a poor country may feature many active users who make frequent purchases.  However, an ad budget is better spent in estimating how much the active users actually spend in totality.  It may be a much better investment to advertise to a nation that has less users who purchase less frequently but make huge purchases when they do buy.
Most and Least Influence
Based on the above metrics, the Ukraine, Cambodia, and Algeria are among nations with the most influential users.  Alternatively, Iceland, the USA, and Norway feature users with the least social influence.  Moreover, it seems countries with high counts of 'middle income' families have the geographical influence.  High-income, developed countries only hold 19% social 'value' for advertisers.
Which Facebook game will be the most popular next month or by the end of the year?  Also, can advertisers and metric systems keep pace with the ever-changing whims and Web usage of people within the world's nations?
Jared Hill works as a computer scientists and plays games on his days off. He likes sharing his insights online. Look for his posts on many entertainment, technology and gaming websites.