The mountains of West Virginia make this state the perfect camping and hiking destination. There are plentiful forests, open vistas where you can spy wide farmlands, wild rivers, and tall, majestic mountains. All this scenery provides for a myriad of trails, making West Virginia a prime destination for hikers.
The wild lands of West Virginia fall into three regions: Eastern Lowlands, Central Highlands, and Western Lowlands. Each region has unique features: rock formations, breathtaking mountains views, and river valleys. Look no further than beautiful West Virginia hills for a true hiking experience. Before taking off on your hiking adventure, make sure you have you have a great pair of hiking shoes and a backpack. Here are my top picks for the best hiking shoes and here are some of the best hiking backpacks for the money.
Pond Run and White Rocks Trails
This trail circuit is located in George Washington National Forest. It is rated a difficult trail, lasting for nearly 14 miles and taking half a day's hike. The difficulty level originates from its steep sections, rough patches, and its high climb, which reaches 1300 feet above sea level.
The uppermost point runs for two miles along Pond Run. Perhaps the peak's biggest draw is a detour through the forest to an old fire tower at Halfmoon Lookout where you can see phenomenal views of the forests, mountains, and rocks stretching out below.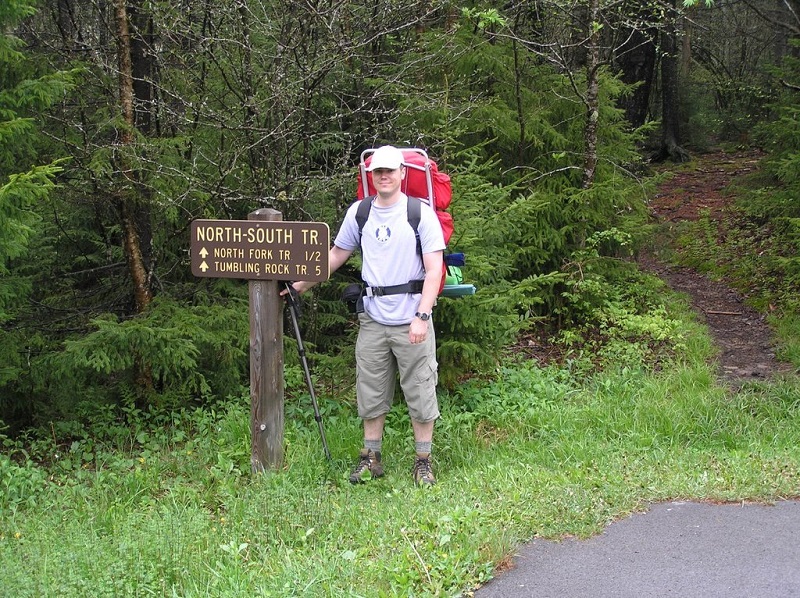 Thurmond-Mindon-Eskin Trail
This nine-mile trail is a moderate level trail that lasts between one and three hours, depending on your speed. The moderate rating makes it a great option for taking the whole family on a robust hike. The trail is as beautiful as it is historic. Along the hike, you will run into an old train station, which is located near a parking lot on the trail. This Oak Hill, West Virginia trail is worth the trip with its easy accessibility, beautiful scenery, and it's fascinating history.
Loudon Heights Trails
Loudon Heights trails are a historic venture located inside Harpers Ferry National Historic Park. It is an eight-and-a-half-mile 'difficult' hike lasting about half a day, but the extra effort is worth it. The ground covered on this trail was part of the occupation of the Confederate Army in 1862, at the Battle of Harpers Ferry.
Two years later, the same area was the site of a night battle in which Colonel John S. Mosby and his Rangers attacked Major Henry A. Cole's Calvary, a skirmish that ended a Civil War feud between "Mosby's Rangers" and "Cole's Calvary." You can shorten the hike if you wish by parking at the Route 340 bridge. You may spot some Civil War camp ruins along the trail, although you have to look hard (and be careful!) as they are not marked
Laurel Creek at Little Beaver State Park
Although this trail is marked as 'difficult,' it is only two and a half miles long and can be accomplished in about an hour and a half, even with a dog tagging along. In spite of its difficulty level, it is a perfect trail for family and pets to venture upon. It is even suitable for running and biking. You will follow a rocky path for 1/10th of a mile before spotting Laurel Creek. The land is rich with wildlife, so keep your eyes out for deer and squirrels, a fascinating sight for your little ones
Harpers Ferry Town Trails
This easy hike is about three miles, only lasting one to three hours. You will find this trail on the Virginius Trail on the way to Maryland Heights Trail. It is dog-friendly, and since the difficulty level is set at easy, you can bring along the whole family with no problem—just take water and snacks for those not accustomed to walking for an hour or more. The trails are shaded and pass over a beautiful bridge, bringing variety into this pleasant walk through the woods.