Summer is a favorite season of many people. And not without a reason! This is the best time to enjoy sunbathing and swimming on the beach. However, the beach is not always located at one's elbow, and very often we have to get to it. It's not a secret that the best way to reach the beach is using a car. But which car to choose? Of course, a convertible car! Ready to discover which convertibles are the most suitable for traveling to the beach?
Porsche Boxter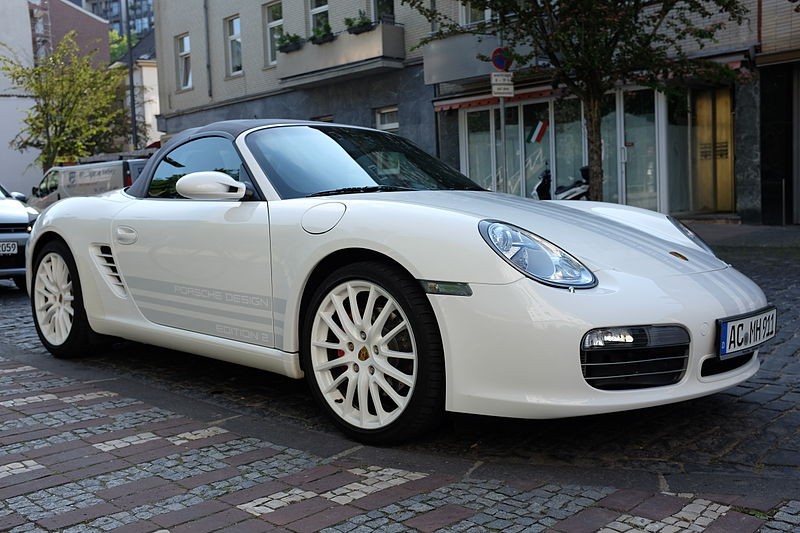 Porsche Boxter is a sporty rear-wheel drive convertible two-seater. The six-cylinder engine produces 265 hps. The car combines the beauty, speed and modern technologies, and looks great on the road. Porsche Boxster provides an opportunity to drive at low speed enjoying the breeze and the sun. Also, the car is excellent for driving at high speed overcoming great distances.
Infiniti G37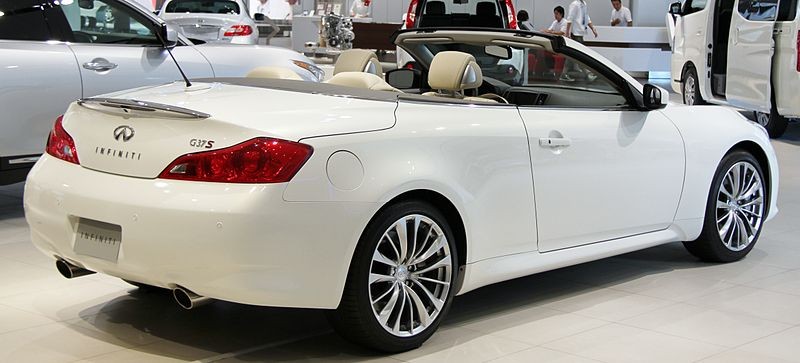 Infiniti G37 is a premium-class convertible car with the power of 333 hps. It accelerates to 100 km/h in 6.4 seconds and its maximum speed is 250 km/h. 25 seconds are enough to turn a coupe into a convertible. Rear-wheel drive Infiniti is not just a transport – it's a luxury, style and performance.
Among the major car's advantages are deep comfortable seats with wide possibilities of settings and automatic climate control with multi-zone control system, which is very convenient especially when traveling in summer. Generally, Infiniti G37 is a quality car, with perfect handling, impressive dynamics and powerful brakes.
Lexus IS 250C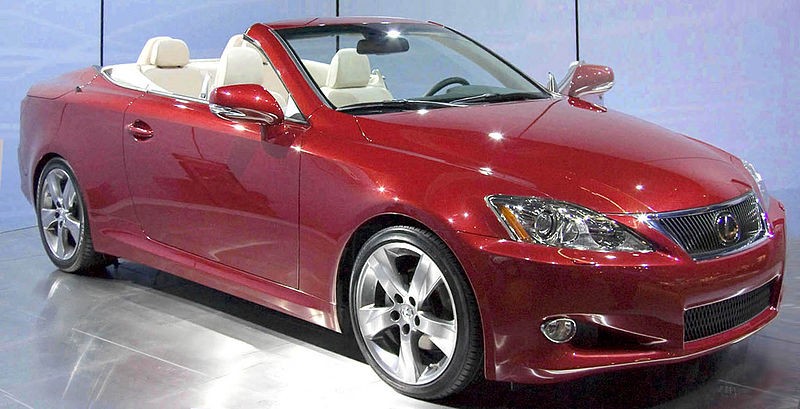 This Japanese car is undoubtedly, a great option for those who like quality. Acceleration is 9 seconds and the maximum speed is 210 km/h. Lexus IS 250C needs only 20 seconds to lower/raise the car's roof. In addition, the vehicle offers high-quality interior, perfectly performs on the road and gently passes road irregularities.
The only disadvantage of Lexus IS250C is rather a weak engine. However, you probably don't need a very powerful car for the trip to the beach…
Mazda MX-5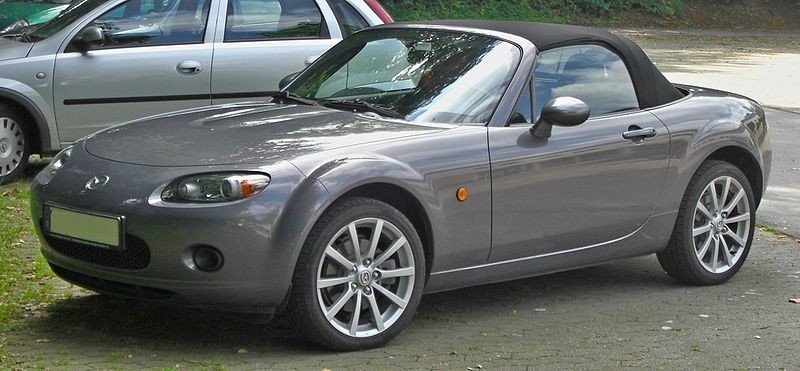 MX-5 impresses with its combination of elegance, quality and reliability. The model embodies the idea of ​​sports cars and advanced technologies. Mazda MX-5 is equipped with 1.8-liter power unit with 126 hps. The roof slides down into the car's trunk very quickly – just in 12 seconds. The interior of Mazda is simple, functional and takes care of the driver's convenience. MX-5 is an excellent choice for summer journey.
Volkswagen Golf GTI Cabrio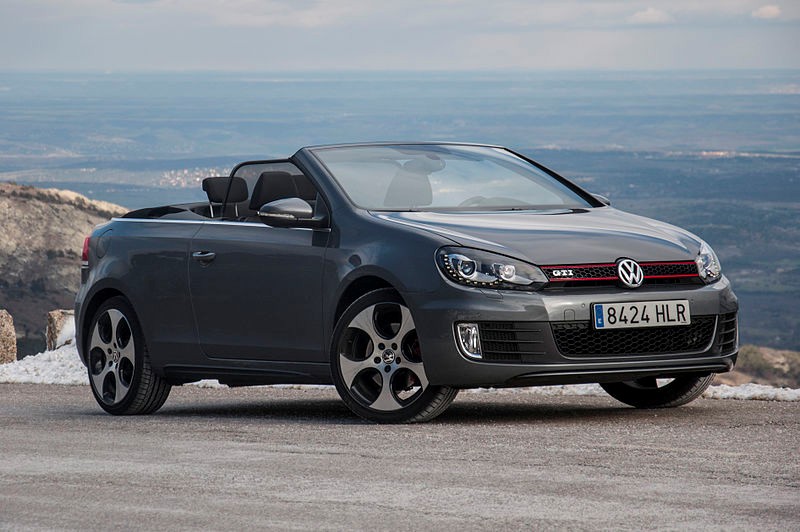 Speaking of dynamics, GTI Cabrio has a 2.0-liter four-cylinder engine with turbocharging providing 207 hps. In the tradition of GTI-style, the car is equipped with a sporty suspension and has deep comfortable seats. What is really impressive is the fact that the soft top folds up in just 10 seconds. And who said that Golf GTI is a boring family car?

BMW M3 Convertible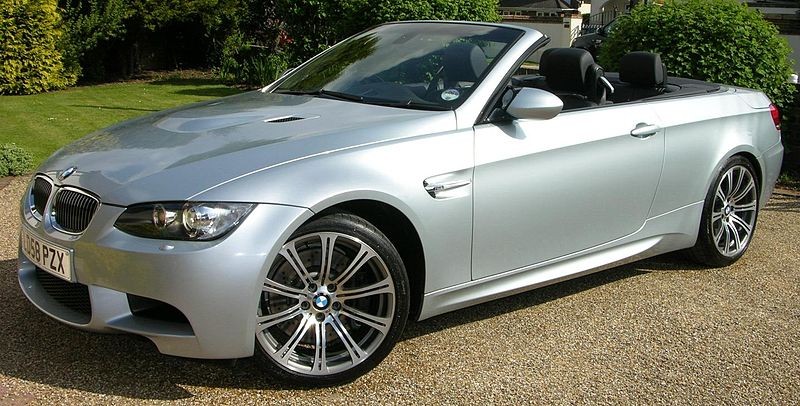 BMW is a brand that produces reliable top class cars, and BMW M3 Convertible is not an exception. The car is equipped with a 420-hps V6 engine with 6-speed manual transmission, which accelerates vehicle to 100km/h just in 5.3 seconds. Of course, you can choose a car with automatic transmission.
BMW M3 Convertible also features leather upholstery of the interior, folding roof, and convenient sports seats with lateral support, which are especially perfect for long-distance trips.
Jaguar F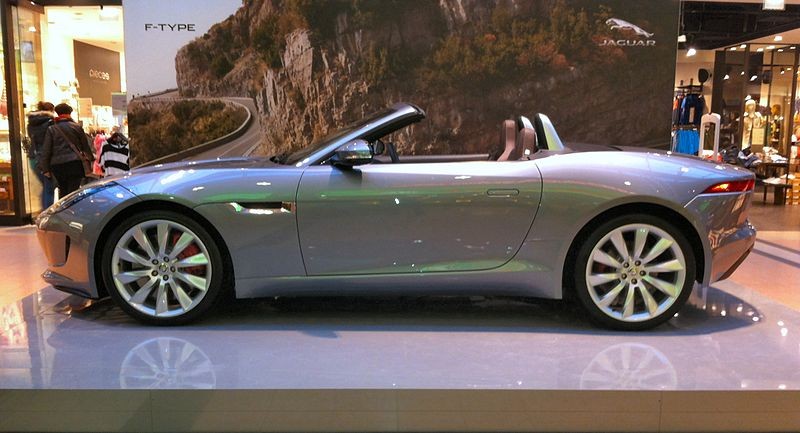 Jaguar is an embodiment of power, combined with maneuverability. Convertible Jaguar offers unmatched dynamics, excellent handling, and created for lovers of comfort, luxury and speed. Thanks to the all-aluminum body, the overall weight of the car has been considerably decreased, thus allowing to equip the vehicle more fully with additional devices. The interior of Jaguar F is stylish, ergonomic and sporty, which gives a lot of comfort both for driver and passengers.
Audi S5 Cabriolet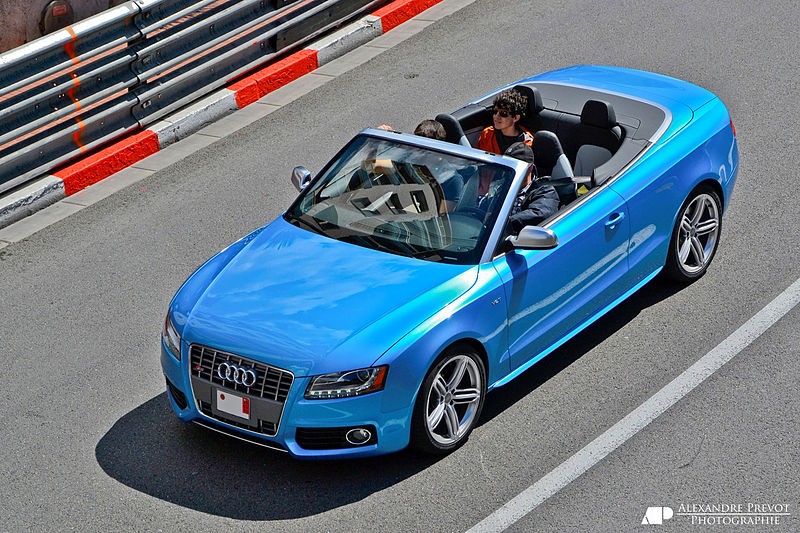 The heart of the car is a powerful motor of 333 hps, which accelerates Audi up to 250 km/h. The stylish design of S5 Cabriolet will show the status of the owner, and the high level of comfort will make any summer trip enjoyable. German automaker supplies cars with the folding roof which needs only 15 seconds for auto-installing. In addition, this all-wheel drive convertible is equipped with electric-drive sports seats, multi-function steering wheel and features excellent basic noise isolation.
Mercedes-Benz SL550 Roadster
There is a 429-hp V8 power under the hood of the SL550 Roadster. As you can see, this car features sporty characteristics, but it's also a perfect choice for summer journeys.  In addition to powerful and fuel-efficient engine, Mercedes SL550 convertible is equipped with modern security systems, entertainment options, internet access, branded audio system and driver's status monitor.
Mini Roadster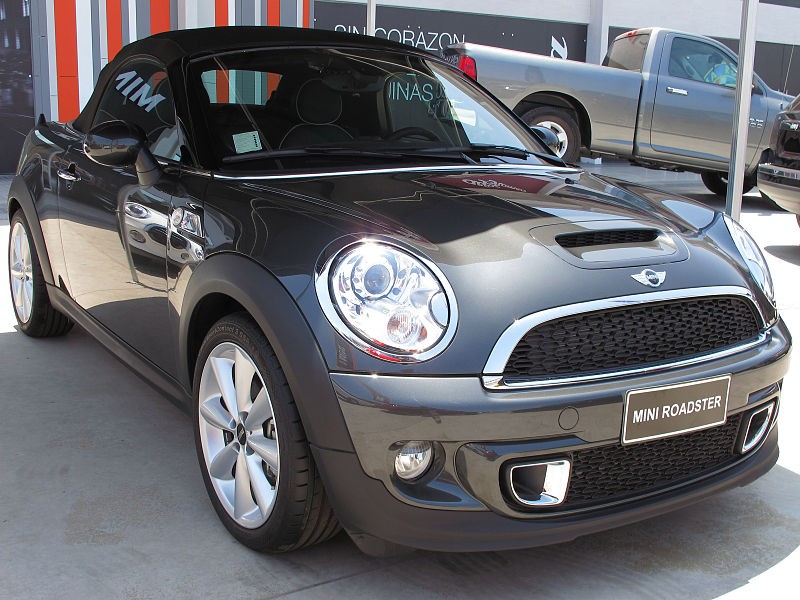 Mini Roadster impresses with its spectacular design and a helmet-roof, which folds manually creating very good exterior of the car and improving rear visibility. The car features fuel-saving 1.4-liter engine combined with an excellent 6-speed gearbox. The light weight of Mini Roadster allows you not only to go to the beach with comfort, but also to maximally drive up to the water.
Well, these amazing convertible cars are excellent for a trip to the beach. Some of them even have a second row of seats, which is perfect for a family road trip. So, during the next summer weekend, you can rent any of them, and fully enjoy your beach relaxation at the maximum speed and, possibly, a relatively low cost at some locations (for example, renting a car in Faro, Portugal is possible for just ~3 USD per day during the low season).