If you are of the adventurous type, the chances are good that you will find a backpacking tour in Australia to be among one of the most exciting ways to see the famed Great Ocean Road. If you are new to hiking or you enjoy the company of other backpackers while you are on your journey, you will find that a guided tour is will help you get the hang of hiking while connecting you with great people that share a passion for the outdoors and hiking.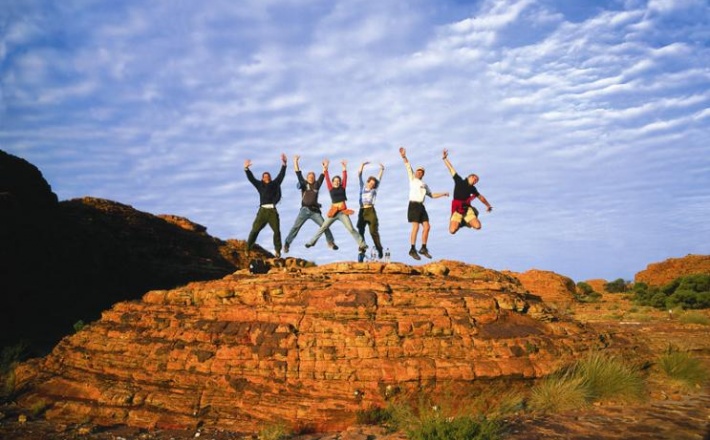 Explore with Old Friends and New Friends
When you are ready to embark on a three-day Adelaide to Melbourne backpacker tours, you can book your adventure by yourself or with your friends. Since this tour typically accommodates groups, you will have the chance to meet other people that want to see the Great Ocean Road in one of the most natural ways available. During your three day adventure, you will enter the Halls Gap, which is the entrance point to the Grampians National Park. All hikers and backpackers will get the chance to experience the wildlife that calls this great National Park home. On the first night, hikers will lodge at a dormitory style accommodation. On the second day of the tour, you will wake up early to start out on the next leg of your hiking tour. This includes trekking deep into the Grampians to one of the best lookout points in the entire area. This is when the tour heads back towards the Great Ocean Road where you will be able to take in all the beautiful glory that the area has.
Pack Your Bags and Hit the Trails
A backpack tour is one of the best ways to get really intimate with nature. When you endeavour on this adventure, you will want to be sure to pack smartly! Things that you will want to make sure you have packed include comfortable gripped sole walking shoes or hiking boots, sunscreen, your bathing suit, bug repellent, a couple of changes of clothes, personal toiletries, a waterproof windbreaker and a water bottle. When you schedule a professional tour, you do not have to worry about booking hotel rooms or making meal reservations, as this is all included in the price of your tour. This means that you can focus on having the time of your life without worrying about your hotel reservations. Since this is a somewhat challenging tour, it is recommended to people that have a pretty strong fitness level.
This tour is available to adventurers nearly year round, so if you are planning to be in the Adelaide, Australia area anytime soon, you will want to be sure to schedule your tour early to secure your preferred tour date. Departure dates vary based on the month that you book and all travellers are picked up in Adelaide City on the day your tour begins. If you are ready to have a good time, here is a great way to do it.