The new enlivened motion picture "The Boxtrolls" hits theaters tomorrow, thus far its getting blended audits for its tale around a kid raised by abstruse supernatural animals.
"The Boxtrolls" was made by the liveliness studio Laika, which was likewise behind the 2009 film "Coraline" and the 2012 motion picture "Paranorman." The hero of "Boxtrolls" is a kid named Eggs ("Game of Thrones" performing artist Isaac Hempstead-Wright) who was raised by the main Boxtrolls, who live underground.
The people who live above them see Boxtrolls as the foe, and an exterminator, Archibald Snatcher (Ben Kingsley), is attempting to stamp out the Boxtrolls.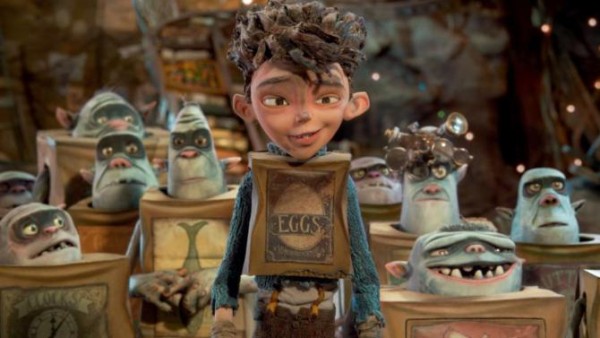 The film presently holds a so-so score of 60 on the audit aggregator site Metacritic. USA Today essayist Brian Truitt was one commentator who was more won over, providing for it three stars out of four.
"The most recent stop-movement exertion from the acclaimed studio Laika is a delicious treat that adjusts subjects of character and class fighting with Monty Python-style political spearing, idiosyncratic amusingness and dairy jokes," he composed. "The Boxtrolls isn't exactly as vital as Laika's Oscar-named motion pictures – the 2009 dream Coraline and the 2012 child blood and gore movie Paranorman.
However it imparts those movies' subversive qualities and in addition a dazzling liveliness style, with exceptionally point by point manikins and a careful methodology."
In any case, Variety pundit Peter Debruge composed that the motion picture "wastes Laika's respectable creative ability on an unappealing idea and screenplay."
"These dreary, cardboard-clad critters are about as convincing as a bundle of pet rocks," Debruge composed of the Boxtrolls. "Rehashing a great deal of the same beats from the studio's initial two stop-movement exploits, "Coraline" and "Paranorman" … Laika's disillusioning most recent speaks to an astounding misappropriation of ability.
Several talented specialists have put untold hours into bringing to life this tirelessly unappealing script."
Alonso Duralde of Thewrap additionally hated the film.
"Indeed by the benchmarks of kids' motion pictures about genocide and the continuous pointlessness of fathers, 'The Boxtrolls' isn't really fun whatsoever," he composed.
"A shockingly charmless and purposeless film from Laika Studios, the upstart stop-movement specialists who long ago made the sublimely dull "Coraline" and "Paranorman," this most recent wander appears bound to aggravate youthful viewers while completely exhausting their guardians."