When planning a visit to Denver, CO, there are many options for the adventurous person. With breathtaking views and beautiful weather, Denver has something for everyone throughout the year. For the best adventures while traveling, check out these destinations on your next visit.
Colorado Wilderness Rides and Guides
For those who want to experience the Rocky Mountains, Colorado Wilderness Rides and Guides has many options. The guided backpacking tour provides adventurers with an opportunity to hike and backpack through the Rocky Mountains, with an expert guide to help along the way. The trails can also be explored through horseback riding tours or with mountain biking. Rock climbing, fly fishing, ski tours and snowshoeing are also available for those who wish to have an adventure while visiting Colorado. Reservations are required as groups fill up quickly.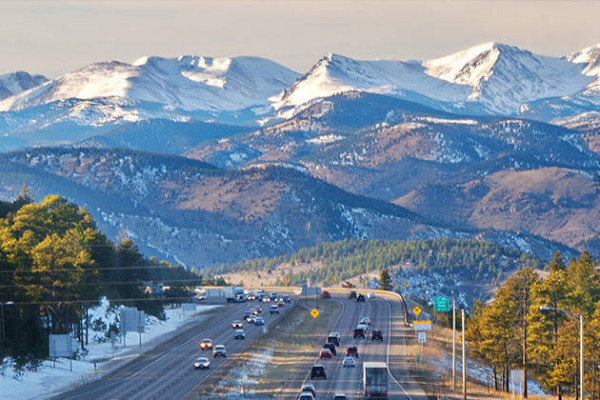 Clear Creek Whitewater Rafting
The Clear Creek Rafting Company offers daily guided trips down the Clear Creek and Arkansas Rivers. The trips have a variety of different options to make them well-suited for everyone of all ages and abilities. Whether you have a family with young children or are an expert at whitewater rafting, there are trips available for everyone. Each trip includes the use of a wetsuit and a photo package at no additional cost. The highly qualified tour guides will ensure that everyone in your group is properly trained and outfitted for a fun, thrilling adventure.
Confluence Kayaks
For adventurers who want to experience the rapids in a kayak, Confluence Kayaks offers rentals, lessons and guided tours. Travelers can paddle the river with a variety of different tours that are designed for those of all abilities.
Denver Adventures
For a unique way to explore the outdoors, Denver Adventures offers the longest and fastest ziplines available. With ziplines that range from 850 to 1,900 feet long, people of all ages will be able to get a unique view of the nature park in the Rocky Mountains as they zoom at speeds up to 60 miles per hour above the ground. Those who wish to stay on the ground can still enjoy the outdoors with guided mountain biking or rock climbing tours that are also available.
Rocky Mountain Hot Air
Travelers who want to see Denver from an even higher vantage point will enjoy taking a hot air balloon ride. Rocky Mountain Hot Airs offers both hot air balloon rides and flight training lessons, for those looking to fly on their own. With an impeccable safety record and a highly trained staff, hot air balloon rides offer a breathtaking view of the Rocky Mountains.
Snowmobile Tours by High Country Tours
During the winter months, adventurers can experience both snowmobiling and snow tubing with Snow Mobile Tours. Their packages feature one to two hours of each of the winter sports. There are tours available for people of all ages and abilities.
Whether it's a hike in the Rocky Mountains, whitewater rafting through the rivers, horseback riding on the trails or seeing the view from the top of the city in a hot air balloon, travelers will be pleased with the variety of adventure tours and activities that are available in Denver. No matter your age or ability, the best travel adventures featured here offer something for everyone.
This article was written by Ryan Thomas for Rocky Mountain Whitewater Rafting. Rocky Mountain Whitewater Rafting has guided thousands of whitewater rafting trips on Clear Creek and throughout Colorado.