If you're planning your dream holiday in Bali, your best bet is represented by the villa rentals. You get as much space as you need, are free to make your own schedule, cater for yourself (or hire specialized staff to do so) and enjoy perfect privacy for the whole duration of your stay. Villas in Bali are modern and situated in heavenly locations. However, it can still be hard to choose, which is why you need tips from the experts in the industry:
Find out what matters most to yourself
A travel agent, no matter how experienced, cannot make the perfect recommendation for you. This is because every client is different. Also, it's best to not let yourself influenced by what friends or colleagues picked for their holiday. Get in touch with your true needs and travel style. Are you more adventurous or predictable? Would you rather be in a secluded, wild area or close to the main touristic attractions and the bustling center of the chosen resort? Is it a romantic getaway, an adventure with friends, or a stay with your family?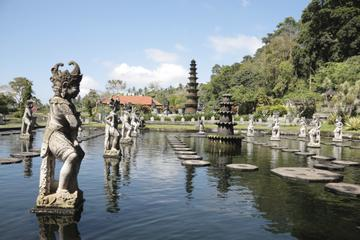 Choose your resort
You will find awesome Bali villas for rent in every resort. But which resort will you choose? Ubud is a popular one, especially thanks to its rice fields' backdrop. It's also a cultural destination. In spite of the crowds, its villas for rent are situated in very tranquil locations. Uluwatu offers stunning, dramatic views, at the same time being a surfer's paradise. Seminyak has plenty of action, is chic and has amazing beaches. Kuta is the centre of Bali nightlife, so don't expect quiet time here. For a more traditional experience, go to Canggu.
The reservations team is important
You can tell a lot about how your Bali holiday is going to be just by judging the reservation experience. When you contact your villa booking team, they should be able to reply to all your queries within a reasonable amount of time. The better their English, the more experienced there are with handling foreign tourists. If they appear as helpful and friendly right from the start, you can then safely proceed with the booking. The friendliness, however, should be backed by real helpfulness. Don't accept long waiting times even if they tell you they were "very busy". In case anything goes wrong at your destination, they might take a very long time to fix it.
What to ask for?
Before booking a villa, you must ask about the following: any nearby construction sites or noisy venues, mosquito defenses, comfortable beds, Internet connection quality, cleaning services. Also, airport transfer information may be of use, so ask away. In addition, don't forget to inquire on the person you'll be meeting in Bali – your local contact. You need to know that in advance. In any case, there should be a phone number made available to you in order to get help for the duration of your stay.
These tips have helped hundreds, if not thousands of holidayers have a dream stay in Bali in their area of choice. You can certainly make use of these if this is your first exotic island holiday. Remember that the research you do on your own can be much more rewarding than any agency recommendation.