Last minute booking is a popular option for those looking to grab a bargain on their holiday fun. People have been known to find great deals at massively reduced rates, and what is more exciting than a spontaneous break?
Although last minute deals are now harder to come by, as tour operators assess the number of holidays they are likely to sell and so pre-book rooms in advance, it is still possible to find a great deal last minute if you put in a bit of work. Tour operators still offer holiday favourites such as Sharm El Sheik, the Canary Islands and the Balearics at great winter prices. However, regardless of how bad your winter blues are, there are a number of things you need to consider before booking to ensure that your last minute holiday is both well priced and high quality. Here are our tips for getting the most out of last minute booking: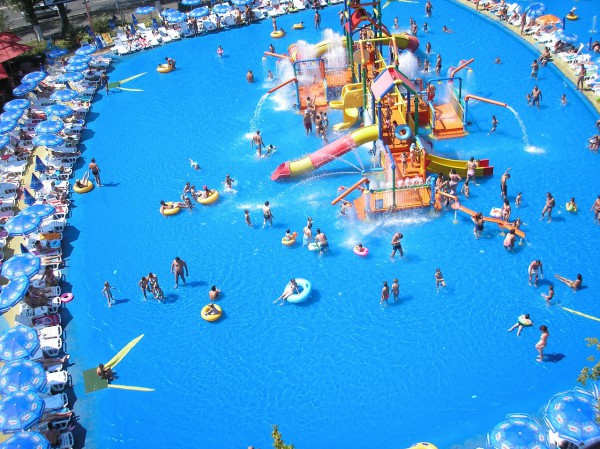 Take Precautionary Steps
While last-minute might mean that you can find a better deal on your holiday, it's easy to get bogged down in offers and promotions which are sometimes used to distract from a hotel or resort's poor rating.
There's no guarantee that the promotional offer actually beats the original price anyway, as holiday prices constantly shift in response to changes in supply and demand. It's also important that you shop around to find a high quality holiday.
Don't immediately jump on price comparison websites; rather browse leading travel sites yourself, taking into consideration everything you're looking for to find the holiday that best suits your needs. Price comparison websites often offer a standardised comparison, and though they may find you the cheapest holiday, there is no guarantee of quality.
Many travel sites host a specialised last minute page, such as Thompson's late deals page, which again may not be included in the results of a price comparison website. Be sure to scrutinise the details of every package, and make sure you're aware of everything that is included in the price. It's easy to see a great price and excitedly go ahead with the booking, only to find that luggage and transfers aren't included.
Be Flexible
One of the best things you can do to get a last minute holiday that is both a bargain and top quality is to be flexible with your dates. Try to travel in periods where demand is less, for example look at an October holiday rather than one in the peak summer months, or avoid the busy Christmas period.
Tour operators often lower their prices in response to low demand, giving you the opportunity to grab a holiday at a top hotel for a reasonably low price. This can be ideal for families looking for a half-term holiday. If you are looking for a family holiday, be sure to purchase family travel insurance before you jet off.
Consider Independent Travel
When it comes to last minute holidays, many tour operators are trying to flog packages that they've been struggling to sell, and there is probably a reason they've been having a hard time. Consider booking independently for cheaper flights and realistic, no-nonsense accommodation reviews.
Jump on Skyscanner to find bargain flights to almost any destination. Alternatively, websites such as Secret Flying browse and compare flights for you, finding flights from low-demand locations at an unbeatable cost.
Once you've decided on your location, head over to Trip Adviser to browse available hotels and reviews. Although independent travel requires a little more work, your options are less limited, your flights will likely be cheaper, and there'll be no sales talk trying to pull you in to a low quality package holiday.
Roxanne Seabourne is the Marketing Executive at Avanti Travelcare, who specialise in travel insurance for those with pre-existing medical conditions, and are one of very few that have no upper age limit on their policies.