Time has come to break free from the nerve-wracking noise of the city. Just pack your bag and say goodbye to the chaos for a short while. Certainly, you cannot keep yourself happy and lively unless you are doing something extra for your being. Of course, you cannot go for lengthy vacations but you can at least find out ways to enjoy your adventure desires right in your city.
Maybe Banglore sounds crammed with traffic, jobs and industries but it has another side too. The side that once explore will fetch you exciting weekends and great evenings. Have you ever thought about Trekking near Bangalore? If not, give it a thought. There are numerous trekking destinations near Bangalore that can fill you with adventure and thrill. Even if you are not ready to make plans, shed the responsibility on experts and be a part of organized trekking trips.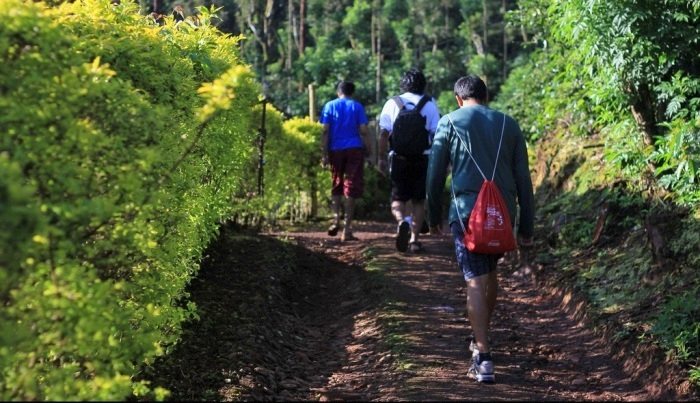 A Glimpse of Some of the Treks You Can Explore
You can certainly get different organizers planning for different trekking trips near Bangalore but if you are interested to explore by yourself then below are some of the exciting trek destinations for adventure lovers.
Karighatta Trek
It is apparent that trekking is the finest way to discover the beautiful diversities of nature.To begin your trekking adventure, you can begin with Karighatta Trek. Among the most outstanding trekking places near Bangalore is Karighatta. It is mapped at a distance of just ninety eight kilometres from Bangalore. The hills here are at the altitude of 2697 feet. This trek is beautiful and exciting and houses a walk beside the spectacular Kaveri River.
Ramadevara Betta
For your trekking desire, there can nothing better than Ramadevara Betta. It is an extremely famous trekking trail in Ramnagar that is around fifty kilometres away and it is a comfortable trail for people who relish rappelling and rock climbing. For the fellows who aren't really into climbing, a stroll up to this crisscross trail and then rolling down can be an amazing option.
Once you have reached at base, just climb stairs that are three hundred in numbers. Next you will reach the temple and afterwards you can climb from there. The early sixty percent of hill goes through the opulent jungle brimmed with prickly plants such as lantana. Here in case you aren't alert enough, you might encounter sharp, piercing thorns slicing your cloths and even skin. AN interesting thing is that you can also see wildlife on your path such as mongoose, hare,an infrequent fox or wolf. You will definitely have a gratifying adventurous time.
Anthargange
Anthargange is one of the most celebrated adventurous spots for trekking. It is snuggled only sixty eight kilometres from Bangalore. The spot is an odd hill that is covered with a blanket of dense forest at the base. However, as you step up the rock-strewn hill the lush greenery gets diluter and is eventually replaced with some thorny bushes that beautify the top of hill.There the caves of hill are a main fascination for travellers and trekkers.
Conclusion
So, all you adventurous buffs, these were just a few options; once you are into this, you are going to be overwhelmed by the extensiveness!