Fantasy Football is about building a team with the best players in all the world clubs created in this game, each player scoring for your team based on their performance on the gridiron.
Test your knowledge, manage your team, form your own league and outgrow your friends or co-workers to become champions and get Fantasy Football Trophies.
How to choose your players, how to transfer, score points, create and join the league and how to prepare head-to-head challenges with your friends to win every available game.
Even some of the owners of this virtual game owner give a very interesting prize either money or fantasy football thropy.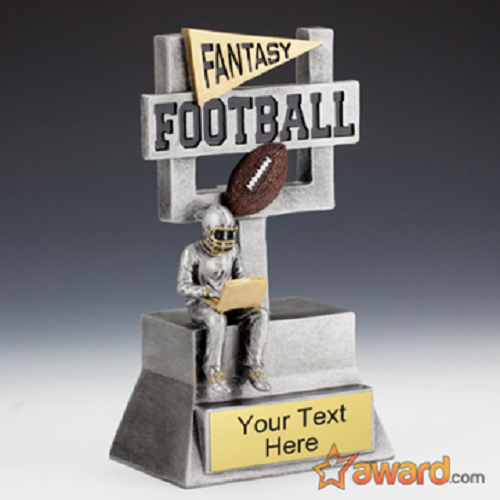 Playing to be a team manager is especially exciting for those of you who really love football and online games. In addition to testing the ability of managing soccer teams, this game is also as a venue for managing teams that will play the world's best teams. This makes many people or players of this game want play tips to get a good score and can win the game. Here are tips that you can follow;
First is always putting a strategy with pay attention to game game schedule in the nearest week.
Put up a player from a club that this week will be against weak teams.
In determining the player the composition must be precise and balanced between players with high stars with low-star players.
For you to know, do not just see the big name, but look at the history of the last game.
Convince yourself to often make substitutions of players who will shine this week.
Arranging players on weekends, this is important because you can update anyone who is going to be absent or injured.
Read the rules of the game well.
Determining the captain becomes very important because the player's score that will captain will be duplicated.
You must know for sure that this game is only oriented to score or results. Parameters that note only there are three goals, assist, and save. So at least choose a player who often do these three things.
You can follow some of these suggestions to get the trophy prizes you desire in hand.