In the past, in order to attract tourists, great explorers named newly found lands in a compelling manner. Unfortunately, this was seldom more than a marketing trick. A perfect example of this we can see in Viking explorer's naming of the island Greenland, when it was all but green. However, from time to time, a place managed to live up to its name and one of such places is Queensland's own Gold Coast. As one of the greatest touristic hotspots on the Australian continent, both sights and experiences that this area offers are nothing but solid gold.
Tamborine Rainforest Walk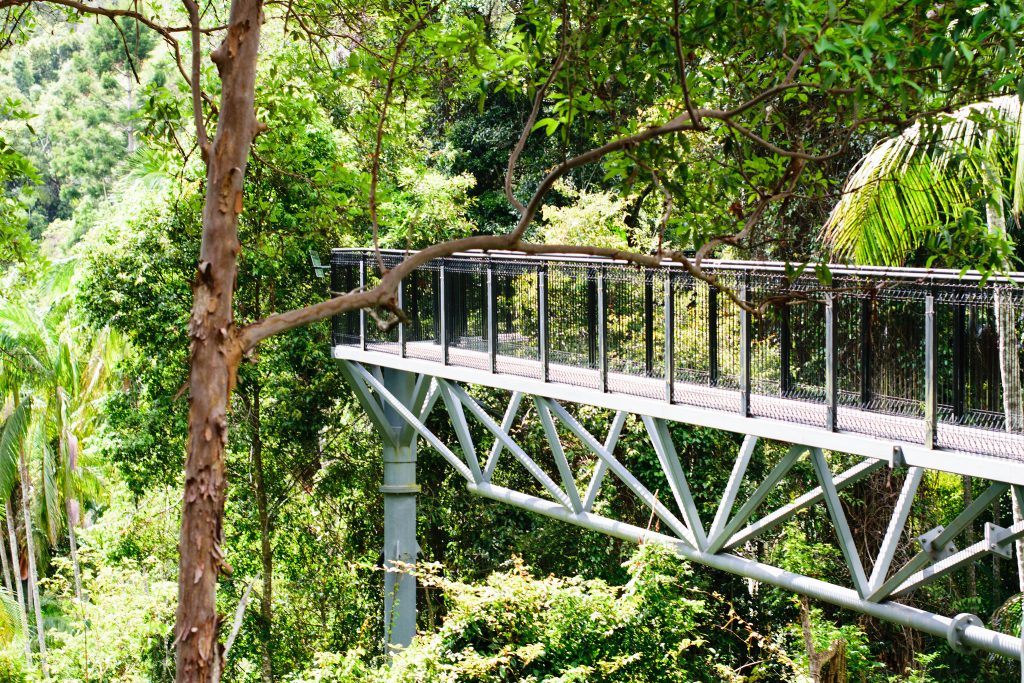 Even though it once covered large portions of our beautiful planet, today rainforests are a rare commodity. Because of this, a chance to visit one of these green havens today is a chance not to be missed indeed. However, what makes Tamborine Rainforest so special is its amazing touristic infrastructure. So, if you plan to visit the Gold Coast, taking a stroll on Tamborine Rainforest Skywalk is a chance you cannot afford to miss.
Glowworm Tour
Once of the most fascinating things about the Gold Coast are its amazing natural caves. In fact, the sights you may see in them were described by many to be something closer to a Sci-Fi than a real life. With this in mind, visiting one of the amazing glowworm caves in the vicinity (in an organized tour of course) is something you cannot afford to miss out on. Also, if you are on a vacation with your significant other be sure to visit it, since it is hard to imagine a more romantic setting.
Whale Watching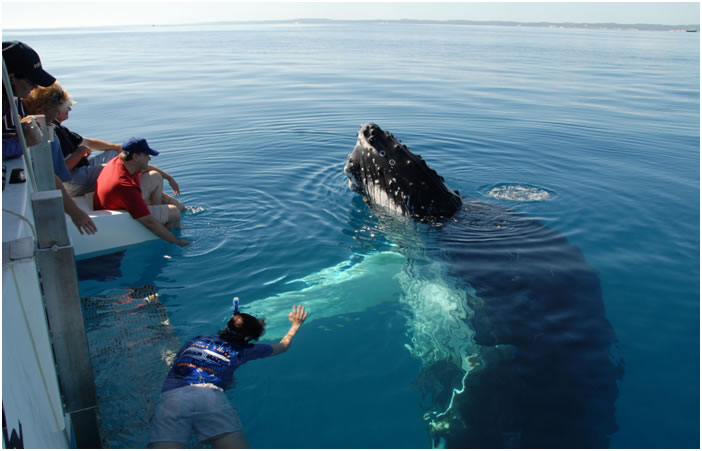 The rate at which the diversity of sea life is diminishing in volume is alarming indeed and one of the greatest threats is to Earth's largest mammals- whales. Where before there was multitude of them, their numbers are rapidly declining and rare are those places on earth where you can still see them in nature. Luckily for you, Gold Coast is one of such places.
Currumbin Wildlife Sanctuary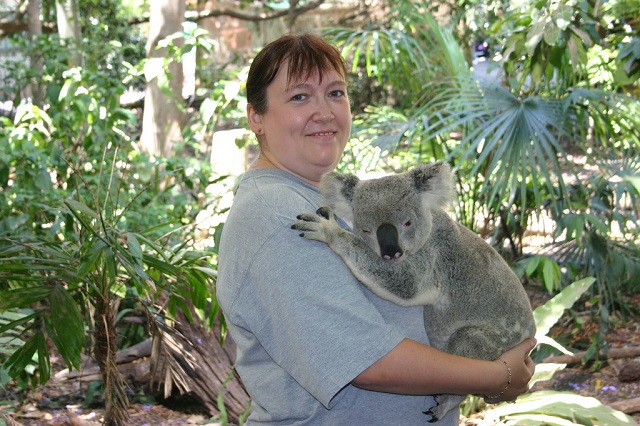 Teaching your kids about the world that surrounds them is vital to their education. Unfortunately, in the concrete urban environments, this is sometimes quite hard to achieve. With this in mind, your best solution would be to take your beloved offspring to Currumbin Wildlife Sanctuary and show them what the nature is really like. In this way, your fun tour around the Gold Coast will get a didactic character as well.
Surfing in Surfers Paradise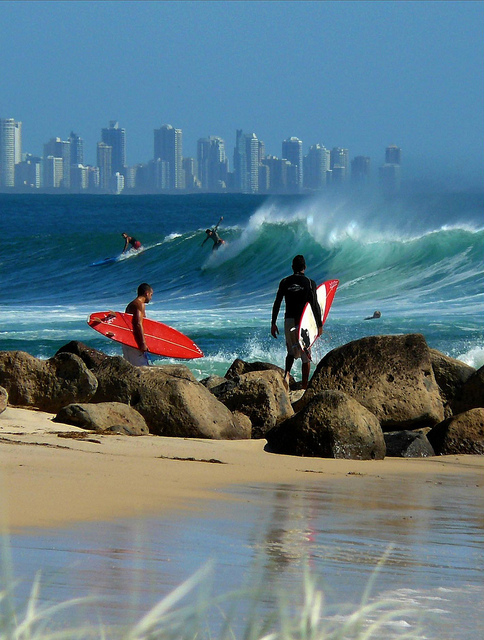 Finally, if you are up to do something daring and exciting, just remember that you are also in one of the greatest surfing paradises of the planet. Sure, walking around natural riches is great, but for the few adrenaline junkies out there, testing their skill against the impressive Gold Coast waves is a definite must. Still, if you were to do this, you need to do it properly since no extreme sport is a thing to be trifled with. Get yourself some first class surfing gear from Natural Necessity, and you will be set and ready to go.
SkyPoint Climb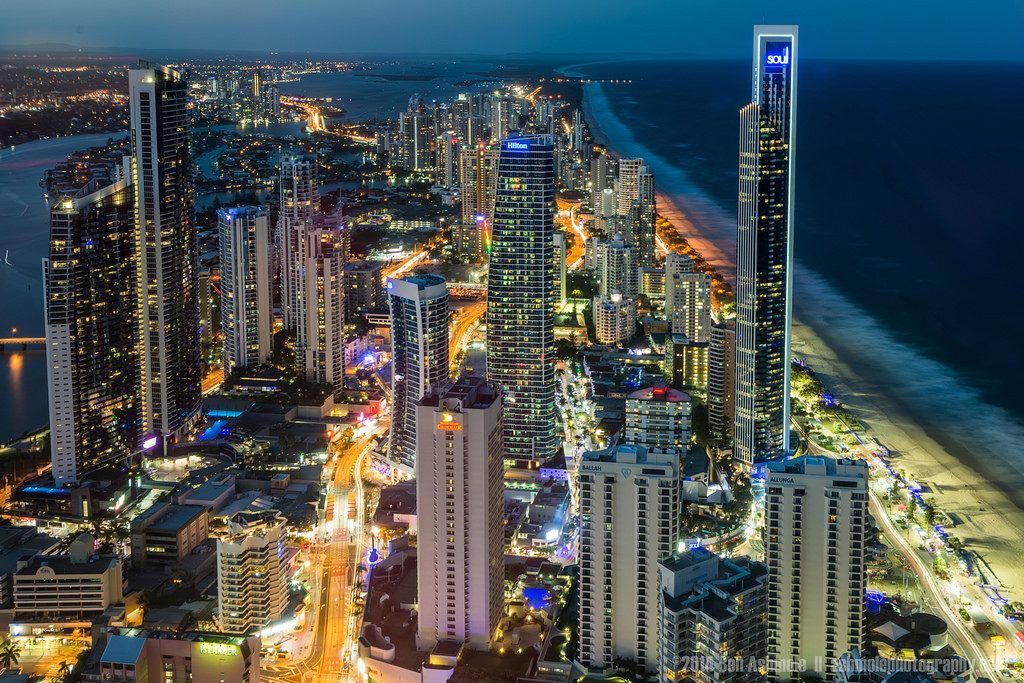 Speaking of the extreme sports, the very word extreme doesn't even start to cut it when it comes to the SkyPoint climb. There is no place better for you to see exactly what you are made from than walking up one of the Australia's highest external building walks. However, once you reach the observatory at the top, you will quickly realize that the entire climb, was more than worth in the face of the results.
As you can see, the name of the Gold Coast is completely justified since the entire region operates as a gold mine of Australian tourism. So, when planning a trip to Australia, make sure to put the Gold Coast high on your priority list and this will become a decision that you will never come to regret.