North Vietnam offers many wonderful tours where visitors can see amazing sites not possible anywhere else in the world. Viet Bamboo Travel offers a safe and convenient way to make the most of travel to this vibrant and colourful country.
During the 2015 to 2016 travel season we have planned many wonderful tour packages to choose from. Just imagine seeing vast lands with terraced green spaces, beautiful canyons and islands, deep caves, cascading waterfalls, and rich vibrant farm lands. You'll enjoy seeing the people of Vietnam cultivating and renewing farm lands.
Our tours are designed to maximize your itinerary as we know you have only a short time to spend in North Vietnam. Four of our featured tour packages are going to be some of the bestselling for the tourist season ahead.
Our North Vietnam cruise sets sail for three days on a large cruise ship and arrives in Hanoi, Halong Bay. There is also the amazing North Vietnam tour lasting eight days over land, which also arrives in Hanoi, Halong Bay. Our North East Vietnam five day trekking trip is certain to be popular for the outdoor enthusiast, arriving in Ba Be Long. If you're seeking a longer tour, you can add on the North West Vietnam tour which is eleven days and journeys from Ha Giang to Cao Bang.
Please use our online contact form if you wish to receive further information about these tours.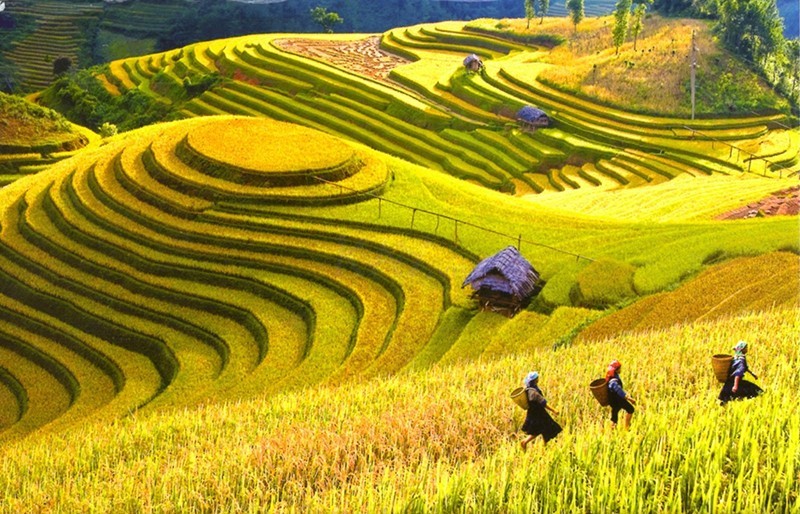 North Vietnam Tour 4 Days
North Vietnam travelers should expect to spend at least four days in this vibrant region of the world. The North Vietnam four day tour will give you a taste of the wonderful sights of this country. You'll have a chance to interact with residents, while you spend four days, three nights in this region.
There are many wonderful highlights to see. You'll be able to get closer to the mystical mountains of North Vietnam. This portion of the country is different than the rest. This people in this region eke out their living in harsher living conditions, but they also experience greater happiness than if they lived in a busy city.
This trip is four days long and starts in Ha Giang, and ends in Hoang Su Phi, Hanoi. On the first day you'll begin to see a change in the scenery as you enter the wonderful mountain range. Some meals are included throughout the tour. The first evening will be spent at the Han Hou Lodge.
The second and third days travel to Nam Hong, Giang Ha, and Phin Ho, then from there to Hoang Su Phi. On the last day you'll make your way back to Hanoi. In Phin Ho you can try different types of herbal teas, while learning about the local culture. There is also plenty of time where you can relax and spend your day at leisure.
Click on our BOOK NOW button because this trip is going to fill up fast. You may also contact us through our online contact form for further information.