It is no secret that a house remodelling project could cost more than a few thousands of dollars, even if it is only for one room. While the overall cost may be justifiable if we are planning on staying in the house for quite a long time, the project could also be needed to increase the overall value of our house. For each dollar we spend on house remodelling project, our house value could increase by up to 90 cents. So, if we are planning to sell the house soon, it is a good idea to keep improvements cheap and simple, but could still improve the appeal of our house.
A good way to start improving our house is by fixing things that people can see. As an example, potential home buyers could appreciate it if the shrubs are proper trimmed and the lawn is neatly mowed. In general, we could just ensure that the overall landscape is properly manicured. By improving these areas, we could actually increase the value of our house. We should consider removing the piling trash and cleaning up the yard if we want potential buyers impressed. To get in particularly tight corners, we could use the weed whacker.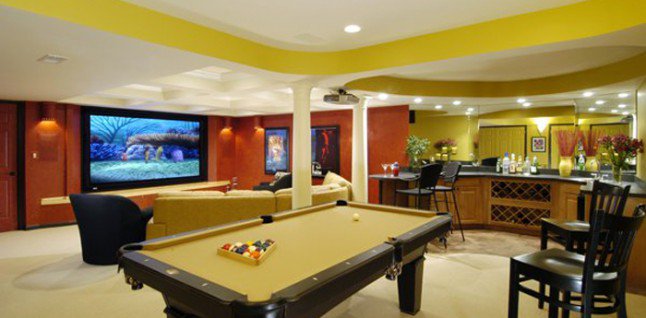 Whatever we do, we should eliminate clutter and mess inside our house. Chances are we will be showing our house to a potential buyer quite soon, so it is important to get rid of clutter and keep the house organized. When we are planning to sell our house, it is important to make it as impersonal or unemotional as possible. This should allow buyers to imagine themselves living for a longer period of time inside the house. Our house can become much more sellable if it contains fewer items. Also, tidy and nice house will look more elegant and larger. Stains, leaks, mildew and mold could make our house looks unappealing. Our home shouldn't smell overpoweringly fragrant, but it should have a convenient "clean" smell to it. Even older houses with older furniture could fare well in the market if we keep everything sparkling clean.
Instead of repainting our walls, it is much cheaper to wash it. With pressured water cleaning equipment, we could make the exterior of our house looks nearly as good as new. Pressure wash could easily clean dusts and other persistent stains. We should also clean the glass on the windows, so it will be hard for potential buyers to tell that they are even there.
So how about our pets? Many of us adore our pets, buy the presence of dogs can be rather unappealing for some buyers. Other than pet smells, we should also clean the interior thoroughly, to eliminate food and cigarette smells. So, we need to clean the furniture, floors and carpets to remove much of the odors. We should add a fresh coat of paint, if a room has a smell that is hard to remove or if stains can be hidden with a new paint.