Ghastly Bosses stars Jason Bateman, Charlie Day and Jason Sudeikis are heading once more to the silver screen as the amusingly exhausted and over-focused on working population everymen who aren't hesitant to get their hands filthy in Horrible Bosses 2.
Goodness, and a couple of the "horrendous supervisors" from their past come back to the screen with them.
Yes, that is Kevin Spacey looking perfect in his jail jumpsuit. Clearly, Nick, Dale and Kurt need his assistance with their current problem. A smooth financial specialist has taken control of their recently established business, abandoning them so frantic to get back control that they incubate a plan to abduct the speculator's child.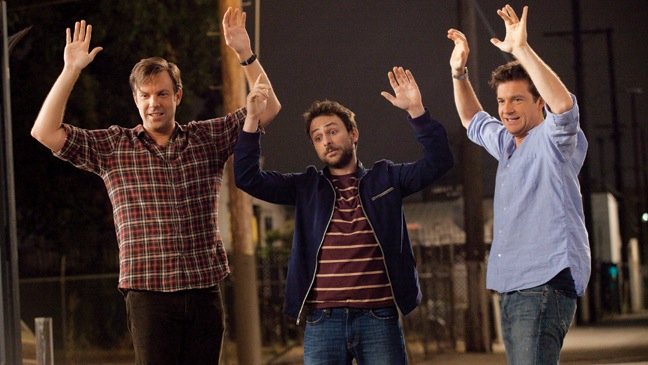 Which, obviously, implies they have to at the end of the day counsel with their criminal advisor, Dean "MF" Jones, played by Jamie Foxx.
Gracious, and yes, that is Jennifer Aniston repeating her part as the savage dental practitioner, Julia Harris. Enthusiasts of the first film will review a lot of humorousness including Harris sexually bothering Dale before tempting Kurt by expending penis-molded nourishments before the window through which he was spying on her. All things considered, it would appear that the main way they could think to top that was to have Harris welcome Nick to crap on her.
Chris Pine and Christoph Waltz join the cast, apparently as the scum bucket financial specialist and child that the trio must trap in the event that they are to ever be free from their awful supervisors for the last time.
Repulsive Bosses 2 is administered via Sean Anders (We're the Millers) and heads to theaters in Nov. 2014.