Paradise Destinations That Are Impossible To Leave
Exotic paradise locations in far-flung locations such as Australia, Indonesia and Mauritius. Stay in luxury accommodation and view spectacular scenery.
If you want to escape the pressures of everyday life and the bad local weather, then treat yourself to a paradise break in a far-flung exotic location. The only downside is that you'll never want to return home again! Here are some of the finest holiday destinations to visit, either as a couple, a group or by yourself.
Australian Rainforest
The Daintree Rainforest in Queensland is the oldest living rainforest on the planet. It encompasses 900,000 hectares of tropical and eucalypt rainforest as well as mangroves and wetland which have been home to the Kuku Yalanji Aboriginal people for over 40,000 years. The rainforest is an absolute mecca for wildlife enthusiasts as a third of the entire country's mammal species live here including half of Australia's birds, a quarter of its frogs and a third of its freshwater fish.
You can get two paradise treats for the price of one in this location as the rainforest neighbours the Great Barrier Reef. This is the only place in the world where two World-Heritage sites meet.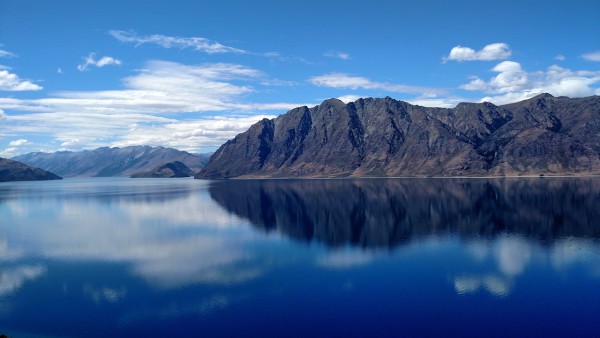 Mauritius
This beautiful volcanic island in the Indian Ocean is decorated with powder-soft beaches and coral reefs. Mauritius is a fantastic location for outdoor fun as it offers a wide variety of outdoor activities which include snorkelling, diving, dolphin-watching, horse riding, nature trails, zip wires, trekking and more.
The Black River Gorges is the largest national park in Mauritius and an absolute must-visit. It is located in the central highlands which makes it a little cooler than the majority of the island. Waterfalls and hiking are the main attraction here.
Krakal, Indonesia
This tiny desert island is surrounded by crystal clear waters to give you that true tropical experience. The destination is completely remote and has no electricity or kitchen facilities on the island. Don't despair though, you will be provided by all the gourmet food and drinks on ice that you need from the Kura Kura resort which can be reached by a 30 minute speedboat journey. You will also have access to a mobile phone in case you need to speak to staff.
Yukon, Canada
A visit to Yukon in the upper north-western corner of Canada near the border to Alaska is a must for outdoor enthusiasts. You can view the aurora borealis, take husky sled rides, canoe on the Yukon River and visit heritage sites to learn about the Yukon First Nations culture. It is also a fantastic holiday destination to visit for a driving trip as it is extremely accessible and allows an entry point to forested valleys, unspoiled waters and 5,000 metre peaks.
Lake Wanaka, New Zealand
The Te Kahu Lodge is a luxury villa which is located on the edge of Lake Wanaka on New Zealand's South Island. It is surrounded by 50 acres of natural bush and tussock and offers indescribably spectacular views of the lake. The timber-clad four bedroom lodge houses an incredible collection of the country's finest art. It also won the New Zealand home of the year for architecture.
If you've been tempted by these tremendous destinations then book some Avanti travel insurance and contact a luxury travel agent to help you plan your bespoke trip.
Laura Reeve is the Marketing Executive at Avanti Travel Insurance, who specialise in travel insurance for those with pre-existing medical conditions, and are one of very few that have no upper age limit on their policies.