The number of gamers is getting bigger every day. Thousands of hours are spent in front of the screen or a headset, yelling, screaming, cursing and celebrating victories. The games are getting bigger and more complex, the VR technology is available for everyone who has a $1K+ to spare. You don't even have to buy an actual game, just "rent" it via a subscription program or share it with a friend or family. The in-game items do not surprise anyone anymore. They became a standard part of almost every game. For most mobile developers, the sale of in-game items is a primary source of monetization. Obviously, you can't make decent money on those tiny banners or annoying video ads. But the big fish also get their share.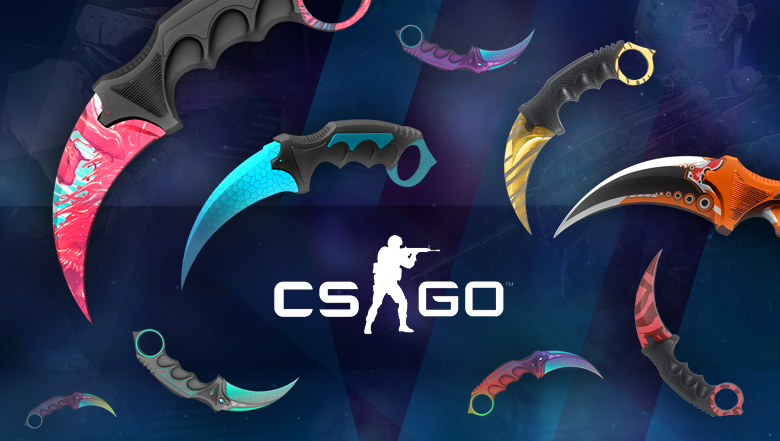 PC and console games offer the possibilities to buy new weapons, accessories, and characters which enhance the power and skills. It's a good purchase in case you spend a big amount of time playing the same multiplayer game every day. But would you spend real money on an in-game item that doesn't improve your character in any way?
Bestseller with skins
Counter-Strike: Global Offensive (CS: GO) – the bestseller from Valve Corporation created the virtual objects of only cosmetic function. They don't influence the characters in any way except for giving them and their weapons a more stylish look. Those in-game items are called skins, and players are obsessed with them.
Some players are ready to spend massive amounts of money for an original design of their gun or knife. Skins are typically received when playing CS: GO, but also can be bought at Steam Community Market, which is owned by Valve by the way. Most of them are cheap, and this industry doesn't seem to be very successful, however, keep in mind that Counter-Strike: Global Offensive has millions of monthly active players. The profit from their trade is rather high considering that Valve takes the 15% cut from every CS: GO related acquisition. The fact that you can't withdraw the funds from Steam Market but only use them for buying something else on the platform makes the final revenue even bigger.
Skin trading business appearance
This condition started the whole new business of skin trading. Independent platforms pay real money for skins by lowering their price. Most of them serve as a place for trade listings. Others, like skins.cash, allow you to sell skins, offering immediate payouts in real currency.
Would you be willing to spend a couple hundred dollars for a pink Desert Eagle? It definitely won't make you a more skilled shooter, but you'll look cool AF in someone's gunsight.