A favorite of the tourism world and an ideal blend of both an adventure and relaxation, Bali is a living postcard; an Indonesian archipelago paradise which feels like a fantasy. Bask in the bright sun on a stretch of pristine white sand, or commune with the numerous tropical creatures as you also dive along the broad coral ridges. Onshore, discover the green jungle that shelters mischievous monkeys and stone temples.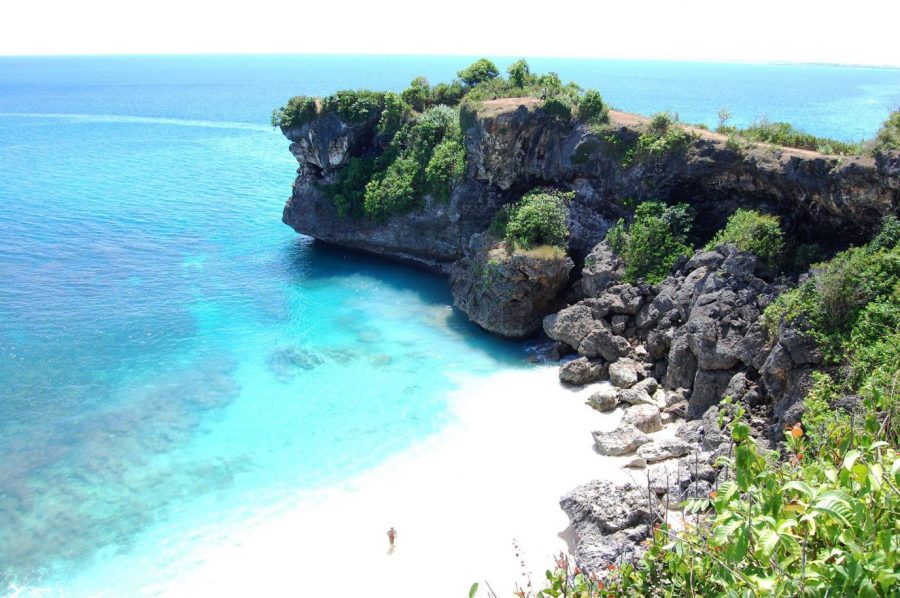 This island is the ideal place to watch a cultural dance performance, take a sliver-smithery workshop or refresh your body and mind in a yoga class. Bali has virtually everything you would expect from an esteemed and exotic tourist spot. All this and much more go to entice you to Bali and with the assortment of things to do while in Bali, you are sure going to find your way back here!
Nothing comes close to the excitement of discovering a new place, mainly if it is as exciting as Bali and the best way is planning a tour. On your next visit to Bali, take part in multiple Bali tours and discover the remarkable allures that render this stunning island among the top tourist destinations in the world. Bali is best known for its pristine beaches, tropical climate, and perhaps most notably, its surfing activities.
Nonetheless, this island is also home to a distinct and ancient culture, breathtaking temples, well-cultivated terraced rice paddies as well as numerous exciting activities including whitewater rafting and elephant riding. Some of the best things to do in Bali include traveling through the Bali highlands, exploring the cultural capital of Bali, Ubud, rice terraces, as well as the towering Mount Agung or Batur volcanoes.
What's more, you can also head into the deep waters for an enthralling scuba diving experience (where you will delight in the views of among the most bio-diverse waters across all Indonesia) or go surfing – one of the activities which first attracted visitors to the island.
Bali is also the last stop of choice for anyone looking for an exclusive tropical getaway. It is the ideal place to spend your precious moments together with your family or friends since there is a bit of everything that represents culture, adventure, and religion especially if you were to visit Ubud. Situated in the Balinese uplands, Ubud is well known for being a hub for culture and arts.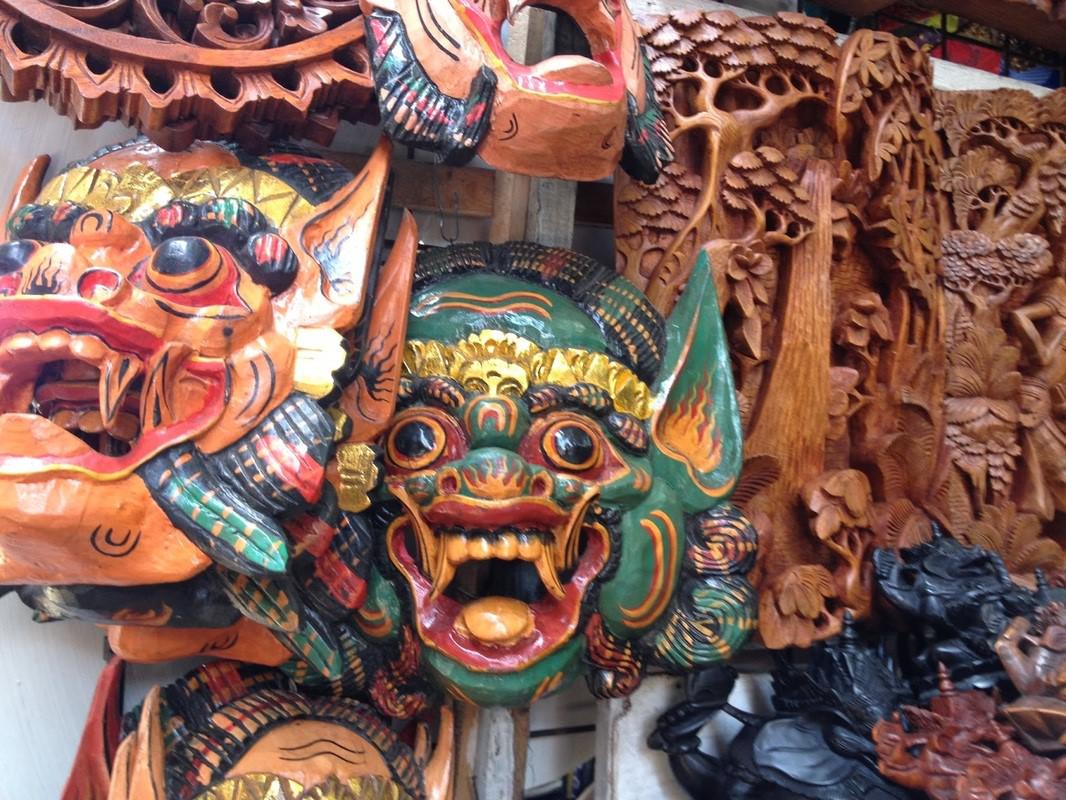 Museums, festivals, markets, as well as traditional Balinese dances can all be found here. Its landscape features multiple shrines and temples, rainforests, and rice paddies which make Ubud popular. And better yet, it is also home to the famous monkey forest! A visit to this area is definitely among the best things you can do in Bali, and it is in fact surprisingly affordable.
Ubud is abundant with accommodation options which allow you to stay amidst stunning valleys and expansive rice field and while hotels are usually the first choice for many visitors, villas in Ubud are also options worth considering. Typically, Ubud villas offer you more than regular hotels. Several of them are situated within blossoming rice fields while others sit among steep jungle hillsides.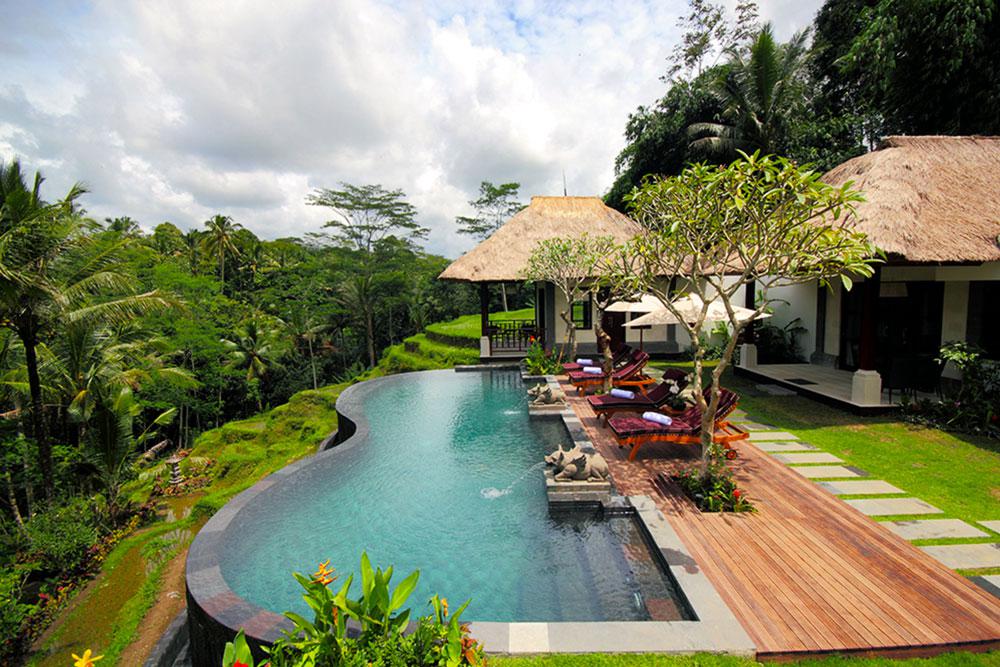 As you delight in the rural sceneries, your stay at any of the villas here will set you within easy reach to many of Ubud's prominent highlights including ancient temples, boutique shops, art galleries, as well as the monkey forest. And as if this is not enough, you can quickly secure your stay in the easiest of processes online.
While you are here, there is an assortment of exciting activities to engage in. Many tourists understandably spend their time tucked in their hotel rooms enjoying the exceptional services of the many five star hotels. However, if you are up for an exciting excursion and cultural experience, then you need to visit the Uluwatu Temple. Also known as 'Pura Luhur Uluwatu', this ancient temple, huddled right at the edge of a beautiful cliff, features more cultural significance than meets the eye. It is among the six prominent temples which are believed to be the spiritual pillars of Bali.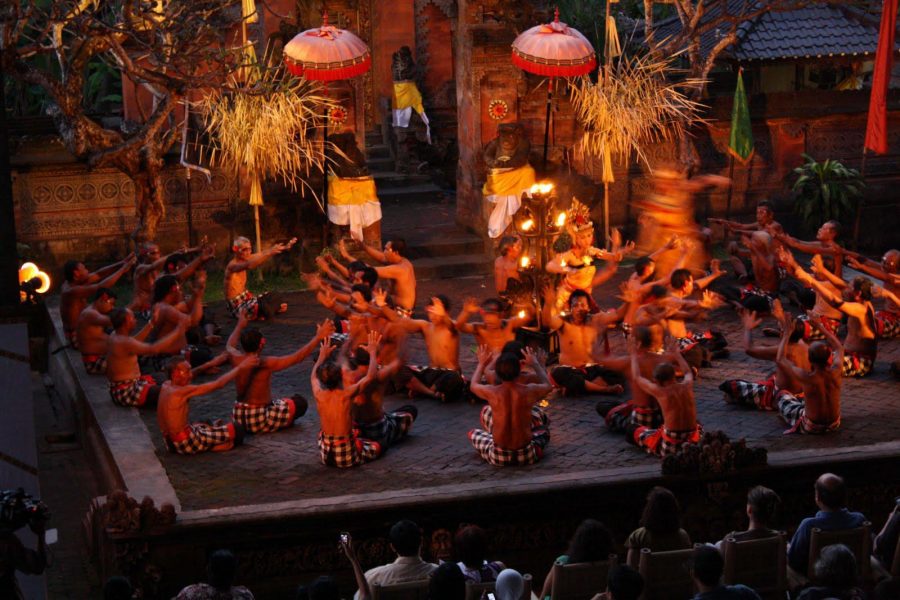 While here, you can learn numerous things about native customs and conclude your tour with traditional Balinese dance shows and several drama performances under the glorious sunset down into the night. This temple is famed for its superb location, perched atop a cliff about 70 meters above sea level.
It affords you a memorable experience as you revel in the sunset backdrops not to mention direct spectacular views as you overlook the vast and stunning Indian Ocean. What's more, after a full excursion exploring this ancient temple, you can unwind and enjoy the traditional Kecak dance performance.
Additionally, you can also spark your adrenaline by indulging in a remarkable Bali quad ride and lose yourself in the beauty of the natural scenery of the island. Speed along the black volcanic sands of the deserted Yeh Gangga beach, ride through one of the largest areas of rice paddies in Bali and pass through local villages.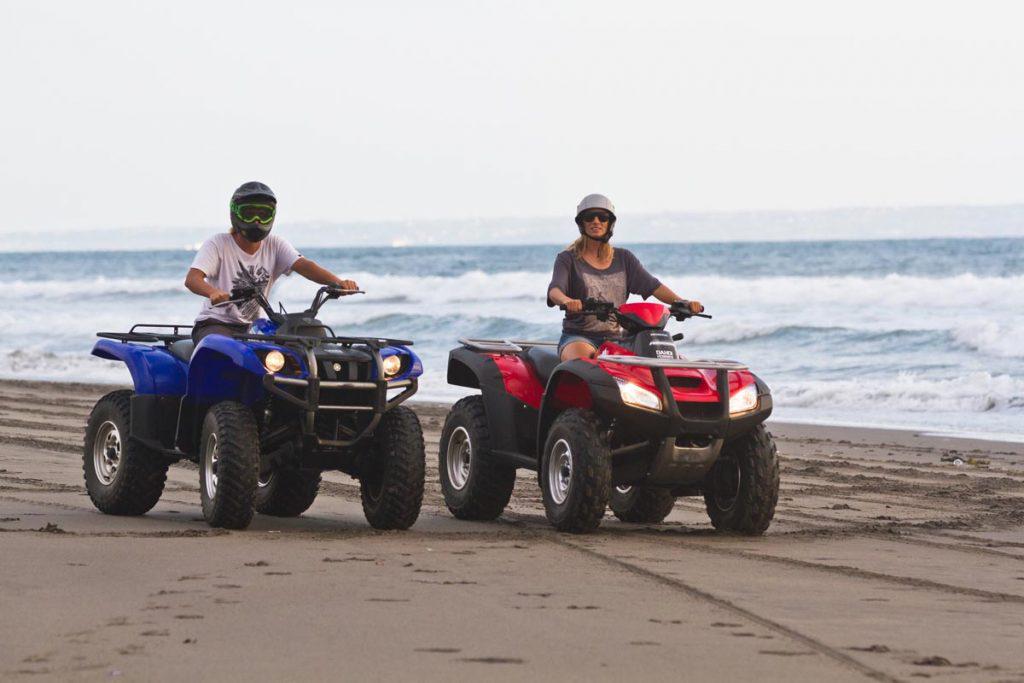 Finally, Bali is undoubtedly one of the most beautiful and relaxing spots in the world which renders it an ideal location for vacations. And although this is majorly what it is famed for being either an exciting or romantic getaway, it can also be a perfect destination for families too, especially since it is one of the few places in the world with exclusive hotel packages.
Several Bali family resorts center towards traveling families: spacious rooms, playground facilities, kids club, among others. Family-friendly resorts and hotels offer offsite and onsite activities tailored to ensure everyone in your family is both happy and entertained on your Bali excursion. Family holidays in Bali are popular with travelers from around the world.

There are only a few select destinations across the entire planet which exemplify paradise more than the Island of the Gods. This Indonesian archipelago paradise is a blend of majestic volcanoes and mountains, beaches, temples, dense juggles, and luxurious hotels.
Therefore, no matter what your preferred location is, Bali is guaranteed to deliver on the most opulent of pleasures. If you haven't been there yet, what are you waiting for?