When people are eager to sell their home and they quickly find out that it simply won't happen over night for one reason or another, it can be pretty hard to take. Many times the reason why they can't sell their homes is because there are things about the home that people simply don't find appealing or of any value. If you really want to sell your home in a short amount of time, the objective is to try and increase it's value the best ways that you can. Professionals in real estate will tell you that by renovating your home prior to placing it on the market, your chances of selling it quickly and for a higher amount of money are increased by quite a bit.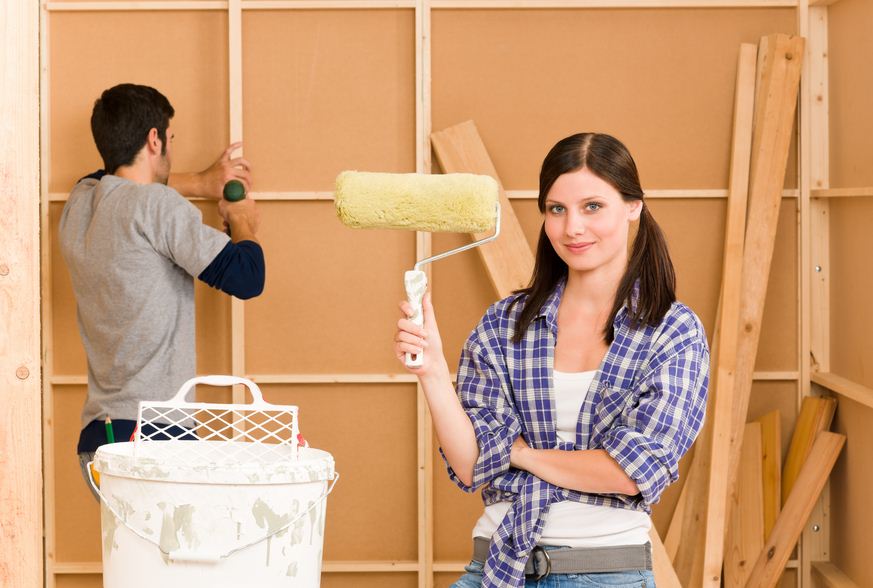 This article will fill you in on 6 good tips that will help increase the value of your home in order to sell it faster and make a better profit:
1. Liven up the Kitchen
The kitchen happens to be the heart of the home for a lot of people, so by applying a bit of a makeover, it will create a greater presence of interest with prospective homebuyers. You still have to think about your budget but if you so happen to have some breathing-room for spending, a little renovation is the definite way to go. Replacing cabinets, drawers, skirting and even the tiling for the floor can do wonders.
2. Remodel the Bathroom
When things like the toilet and the sink look like they are starting to crack and are generally starting to look like an eye sore, you should seriously consider a remodel. Try to create more space and maybe even think about adding in a new vanity to increase the overall element of style. Also, a bathroom that is well-lit can truly be the ultimate compliment, so by blending adequate lighting with extra style, you have another boost for your home's value. If you still lack inspiration, here are 5 great bathroom remodeling ideas from Huffington Post.
3. Get Eco-Friendly
As many of us know, green living is a high point of interest these days, so by enabling your home to become more energy efficient, you will receive greater attraction from home buyers. The goal is to conserve heat in the winter and to retain the cool in the summer, so by adding changes to the window panels, like incorporating double or triple panes for your windows is key. " Finding ways to create more efficiency with your heating and cooling system is also a great way to increase your property value and selling chances in the real estate market" – say the professionals from Terra Dalmatica, a famous real estate agency in the sunny Croatia which is famous for being one of the biggest property hotspots in Europe.
4. Invest in a New Sprinkler System
If you are into curb appeal and take pride in maintaining a nice looking landscape, investing in a more contemporary sprinkler system could really present dramatically positive results towards an eventual sale. Everybody loves an attractive, lush and green yard and many buyers see that as being a pivotal point of interest.
5. Broaden the Bedroom
An angle that is gaining popularity as of late is to modify a particular bedroom to a specific interest that one might be into, sort of like adding a theme. If you are into books, you can adapt a bedroom into a miniature library or if you are a fan of wine, maybe think about adding in a little wine bar to create a little spark of flavor to the space.
6. New Carpeting
Real estate insiders always say that nothing adds a great, new element and an overall quality feel to a home than that of a new, fresh smelling carpet. There is just an undeniable vibrancy from attractive carpeting and if you get extra creative, by adding color schemes throughout the layout of the home's carpeting, you got yourself a winning addition.