So you are street smart, a street shopper, a street food eater? You have dug your teeth and hands (and pockets) in every street food of India? You pride yourself in having gorged on gol gappas, pav bhaji, aloo chaat and chola bhatura. But if you think you have explored the entire gamut of culinary varieties across India, you obviously need to think again. Here are five lesser-known street foods found in different corners of India, which are in no way lesser on the taste quotient.
• Daulat ki Chaat
No, it's not another variety of aloo chaat. It's not spicy either. It's rich, creamy and sweet. Sweetened milk is stirred until it becomes thick and, the creamy froth is separated and is then mixed with condensed milk (khoya), unrefined sugar, and saffron. It is prepared only during the peak of winters since it easily perishes in warm climes. This melt-in-the-mouth delicacy is found on the streets of Chandni Chowk, old Delhi, and other areas (like Lucknow) where the culture of nawabs thrived.
• Batata Poha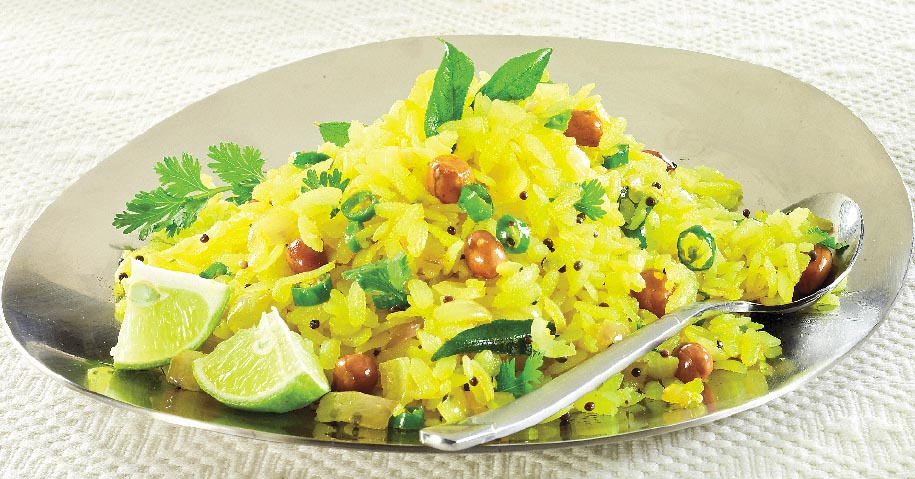 Though a much-popular Maharashtrian delicacy, its Rajasthani version is no less in taste but more so only in popularity. Served in newspaper hand-outs across the streets of Rajasthan, it is slightly sweet and tangy at the same time. In Rajasthan, it is as popular among the locals as is the dal baati, the only difference being that it is a breakfast snack while dal baati is a full meal. And it is supposed to be eaten with hands, much to the astonishment of Oprah.
• Panchamrit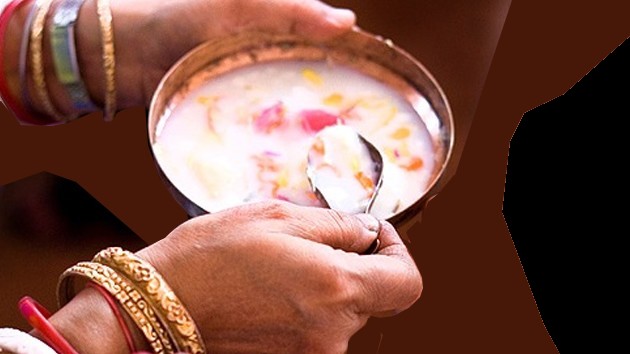 It is not a street food, per say, but a temple food (as if such a category exists). If the definition of street food can go beyond geography and include accessibility to the masses, the panchamrita (also known as charnamrita) is an endearing street food. Prepared by simply mixing the five basic foods namely, milk, honey, ghee, curd, and sugar, it is the sacred preparation for offerings in pujas. Rich and wholesome, it is especially popular in the temples of south India. Don't forget to savour your share at the Palani Murugan temple in Tamil Nadu, where it is distributed as prasad.
• Tamatar ki Chaat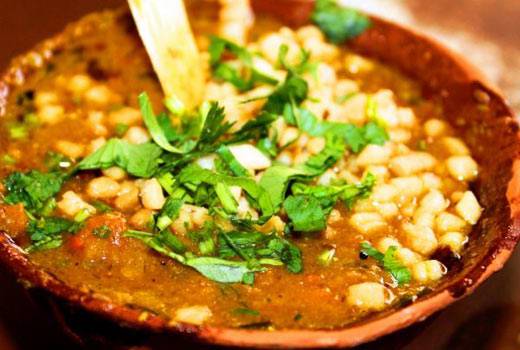 A speciality of Benaras, the tamatar ki chaat is basically a mash of tomatoes served in a dona (made from peepul leaves) topped with a generous helping of ghee in a gravy comprising khoya, peas and dry fruits. It is often served to devotees at the Sankat Mochan Mandir in Benaras.
• Lassi of Varanasi
Varanasi, being a holy land where cows are worshipped, is known for its robust quality of milk and milk products. Particularly famous is the Blue Lassi of Varanasi. No, it is not blue in colour; Blue Lassi is the name of the shop that holds the claim of serving the best lassi in Varanasi. Hand-blended yoghurt, dollops of thick sweetened cream, fruits, and crushed pistachios sprinkled on top, the Blue Lassi is not like any lassi you would come across India.
Disclaimer: These are just five of the scores of delicacies found in India, and not by any means the top five. It goes without saying that India has much more to offer.