Street photography is all about being able to capture different expressions of emotion of different people or other subjects. This particular captured moment tells us what people and places are like at a particular time. You get to see the various outlooks on life, culture, surrounding, and situations. It's much life watching a lifelike movie or a colorful picture book.
Street photography has one major element in common with all of the photographs – the location that has been chosen. Where do you think that the most interesting scene will be captured? The busy bustling city? Or the quiet suburbs? Shots filled with people on the street or close-ups of individuals? The variety of ideas and subjects are endless, think of all the stories you could tell!
Here is a list of the top four cities you may want to try as a street photographer. All of them offer a unique perspective, vast opportunities and inspired artistic outlooks for you – the choice is all yours.
1. Paris
Also known as The City of Light is known for its romantic overture, fashion, the hub of food, breathtaking architecture, and of course mesmerizing culture. The streets of Paris are filled with so much life, be it day or night. These streets are filled with all sorts of people, with different dispositions and personalities; male, female, old, young.
Let's not forget the gorgeous buildings and monuments that would make a glamorous backdrop for the setting. The Eiffel Tower perhaps? Paris is a street photographer's creative portal. Everything that surrounds them while unfolding amazing opportunities, is absolutely mind blowing.
2. New York
"New York is New York", there are various things in this place that will tempt you press the "Capture" button of your camera. Broadway, Times Square and the list is endless. On a daily basis a few thousand people from all walks of life, pass each other on the streets. Pretty amazing thought, isn't it?
New York, has a way of showing you how the fast paced life works, it helps paint a picture of reality. Tall skyscrapers, bustling busy street, people who have seen it all, a street photographer's treat.
3. London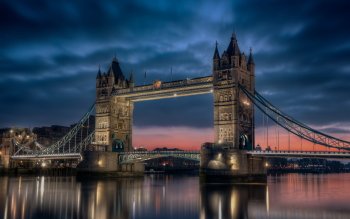 A mix of old and new school, with sophistication and grace everywhere – London is a place where you will find the best of the best. DoubleDeckers, old phone booths, historical buildings, or any contemporary architecture,the street life of London is filled with people, the view of the Big Ben, London Eye, the Palace and museums, Harrods and Piccadilly Square.
All in all, London is an ever bustling city and a street photographer's delight.
4. Rome
Intricately designed structures and well- known old buildings, a day spent in the Vatican City would be quite an experience for a street photographer. Rome has so much history, and at the same time so many advances, that a plethora of stories at one's disposal to capture.
From culture to fashion and food, you will encounter all sorts of people just in one day. Think of the people you could capture making a wish at the fountains or trying to visualize the Colosseum at its glory days.
It wouldn't be just a street photography session; it would be an adventure with a camera!
Author Bio:
Catherine Daisy is a well-known photographer with over 20 years of experience. When she isn't taking snaps, she takes up assignment writing UAE to assist needy students in completing their papers. She also seeks blogging to inform the readers about various aspects of photography.