Your trip to India will not be complete without tasting some of the finest foods that they have, but where can you find those mouth watering dishes in India. India never stopped in amazing you in various aspects from culture, traditions, history and even food, regardless if you want to discover the high mountains in the northern part of India or you just want to see the pristine beaches on the southern part of the country, you will find the best tasting foods in every 100 miles.
Are you a fan of the spicy Samosa or the sweet Lassi? Are you fond of eating butter chicken? Or you want to taste the Biryani? India has something for everyone to enjoy, so while you are here, why don't you take a minute and check on some of the best places to fill in your hunger and satisfy your cravings at the same time.
Pav Bhaji
Even if the spicy foods of the Maharastrian origin, however you can easily find it in every part of India. The Paav Bhaaji contains buttered bread or what they call the Paav with a vegetable curry in thick sauce which they call the Bhaji. This is served with minced onions on top with a piece of lemon too. This is best for breakfast.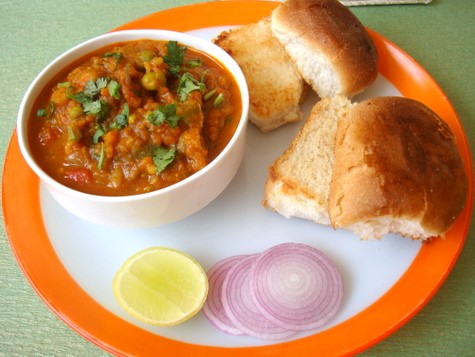 IDLI SAMBAR
This is a famous breakfast in the southern part of India. It is usually combined with steamed, fermented rice cake they call IDLI and with sour veggie stew they call Sambar. This is usually mixed with white coco chutney. Even if this is accessible throughout India, the best tasting ones are in the southern part of the country. It is just a light and inexpensive type of breakfast. www.couponDekho.in is providing the best food offers for online Dominos coupons.
Chole Bhature
This is a usual Punjabi breakfast that contains fluffy and fried bread. It has a thick curry chickpeas they call chole and it can be found through the streets of India. This is widely available in the northern part of India.
Samosa
This is a famous snack and an appetizer in India that is often served with a cup of tea. This is may be fried or baked and made with potato stuff with peas and onions. It is often served with mint or with tomato chutney.  McDonalds coupons provides best food offers to its customers.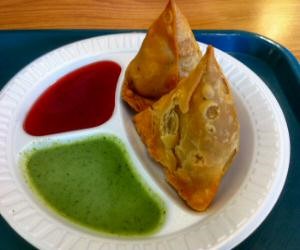 Pani Puri, Golgappa and Puchka
This is a hallow rounded bread that contains spiced water, onion, potato, tamarind paste along with chickpeas. It is just small to fit into the mouth. It is made available in a bite size. There are modified versions of it in West Bengal. The most famous version contains a small amount of whiskey or rum.
These are some of the foods that you must taste before you leave India or your trip will not be complete at all