I'm sure that as a first-time tourist, you may say that Milan is a wonderful place with no flaws. Indeed, Milan is full of places with culture and historical value, and there is never a night when you can go without having something to do. Events are everywhere, historical sites are at every corner and you'll always be left in awe by the sheer beauty of the city. However, as beautiful as Milano can be, there are also some things that you may want to be careful about. Every great city is bound to have some flaws, and as a tourist, you may want to keep them in mind. Here are the three top negative things I'm sure you didn't know about Milano.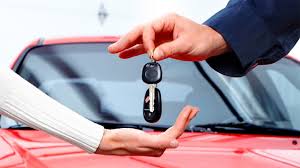 Pickpockets
Pickpockets are everywhere; the only difference is how many you find in different areas. Since Milan is a great touristic spot, it's also a mine of gold in the hands of pickpockets. They have learned the 'art' of going through your pockets without getting detected, which is why you may want to keep your purse and your wallet very guarded. Metro and bus stations are the main places where you'll see pickpockets, but don't underestimate the outdoor monuments either. Those are the places which allow them most to "hide," simply because they're so crowded and you could easily lose your tracks there.
No free things are ever free
Milan is packed with two types of vendors. There are those who try to (annoyingly) convince you to buy their overly priced souvenirs, and those who just give them to you… and then demand money. If you've always believed that Milano is a fairytale story where nothing can go wrong, think again. One minute you can be peacefully admiring the streets and the second you will see a vendor quickly start putting bracelets on your wrist before you noticing. If would have been great if it were free; however, once strapped on, they will demand money. And since it's Milan… the price will also be big.
Traffic signs don't count
While a normal city would be peaceful in traffic and wary of the red lights, Milan is exactly the opposite. If you are a driver in Milan, prepare for having your nerves tested in the constant traffic jams. If you are walking around, however, you are also not safe from dangers. Red lights are ignored, cars are ruining the beauty of the city and the number of tourists driving in will also make the traffic unbearable.
One way to avoid traffic jams and other circumstances which will leave you without your money is to book a Milan airport taxi. Unlike the public street taxis, these can be arranged beforehand so that you will not have to wait in long lines for a drive. Plus, the price can also be found out beforehand, so that you will not be overpaying for a ride. Most of these Milan airport taxi services were made to rival public taxis by being cheap and honest with their customers.