My top 3 classic television channels which bring back the 1960s – 1980s take my mind back to simpler times. Two of these channels at least try to make the effort to mix things up a bit, whereas one, while still a force, isn't what it used to be. Classic television is a refuge from the mostly low quality of modern day programming. These stations remind viewers of how good television once was.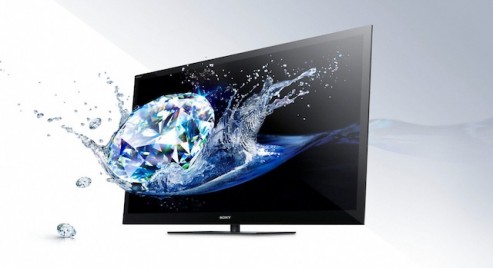 Top 3 Classic Television Channels Which Bring Back the 1960s – 1980s Choice 1: VH1 Classic
I find myself turning to this channel almost every day that I'm home. I love being able to watch old concert movies, footage, and music videos of the 1960s, 1970s, and 1980s. I especially enjoy listening to the old heavy metal music that gets lots of air time during the late evening/early morning hours. And if Led Zeppelin's film The Song Remains The Same is airing on VH1 Classic, and nothing else on TV tickles my fancy, then I gladly turn to this channel.
Top 3 Classic Television Channels Which Bring Back the 1960s – 1980s Choice 2: Boomerang
Boomerang is part of the Cartoon Network family, which has emphasis on classic cartoons that were on my family's TV during the 1970's, shows (currently) like Hong Kong Phooey, Scooby Doo, Johnny Quest, The Pink Panther, etc. What's even neater is that I've never seen one commercial on this top 3 classic television channels choice. When there's a break from cartoons, it's more of a short station identification vignette, and then back to the cartoons, which hearken back to Saturday mornings of the past and all the waffles and syrup I could ever hope for.
Top 3 Classic Television Channels Which Bring Back the 1960s – 1980s Choice 3: TV Land
I mention this network because I still get my "Andy and Mayberry fix" when I need it, and sometimes this channel still pleasantly surprises me a bit. TV Land used to be the standard bearer for classic television airing, but over the years, they have resorted to emphasizing too much new programming for my tastes while overkilling certain programs. Why hasn't this network tried to air more classic television series instead of resorting to, for instance, playing several episodes per night of a show like Roseanne, or doing the same thing during the day with Bonanza? Why isn't Adam-12, Dynasty, Kojak, Baretta, Diff'rent Strokes, and on and on in the TV Land line up? Instead of overkilling certain classic television shows, the powers-that-be there need to get more variety and ditch the early morning infomericals.