Are you planning a private party in London or the surrounding area? No matter what event you are planning, whether it is a birthday party, wedding reception or work do, it is likely that you are going to want a DJ, as what would a party be without a little music? Here we've shared some of our top tips for hiring a DJ to help you find the right person for your party.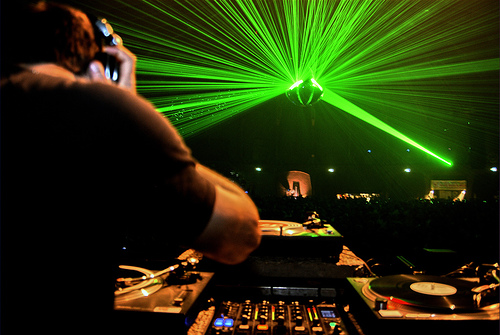 Ask for Recommendations
One of the best ways to start your search for a DJ for your private party in London is to ask your friends and family for recommendations. Maybe they have just thrown a birthday party where there was a fantastic DJ doing a set or perhaps they know someone who is a DJ? Hiring DJ based on a recommendation from someone you trust will make your party planning process a whole lot easier.
Failing that, you can always look online for DJs in London, Kent and the surrounding areas. Check their website and testimonials before making an enquiry.
Check they're the Right Type of DJ for your Party
If you are planning a sophisticated 21st birthday party, engagement party or wedding reception in London, you are not going to want to hire a DJ that plays music you'd expect at a children's birthday party (Saturday Night, Macarena, you know the tunes). Before hiring a DJ for your party, make sure you like their style and discuss the type of music you'd like them to play.
Set yourself a Budget
Planning a private party can be expensive, so you will need to make a budget for everything and that includes your DJ. The best way to set a fair budget is to get quotes from a few different DJs first. You will then be able to get an idea of the average cost of hiring a DJ for your party and choose the DJ that can provide the service you want for the most cost effective price.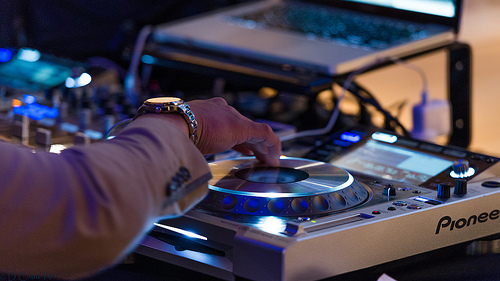 Work on the Playlist Together
If you know a thing or two about music or simply want to make sure your favourite songs are played at your party, you will want to make sure that you can work on the playlist with your DJ. Most reputable DJs will be more than happy to collaborate on the playlist for your party to save you constantly having to put in requests on the day.
Check they are Insured
Before hiring a DJ for your private party in London, it is important to make sure that they are fully insured. All party DJs should have full public liability insurance. It is also worth checking that their equipment has been fully tested to give you extra peace of mind.
Book in Advance
DJ hire in London and Kent is a very popular service, so it is important to book your DJ as early as possible to avoid disappointment. As soon as you have decided on the type of party you want to throw and the venue, we recommend making a start on finding the perfect DJ.
Conclusion
To sum it all up, when it comes to hiring a DJ for your private party in London or Kent, you need to make sure that you 1) Do your research 2) Set a budget 3) Check they're insured and 4) Book in advance. This will ensure that you end up with a party DJ that makes your night all the more memorable and special.