Thailand is a beautiful country with a variety of water sports, flash resorts and nightlife etc. if you wish to get a break from your boring schedule or want to spend quality time with your family there is no other better place to visit. You will simply love the unique and delicious cuisine of Thailand, helpful people and an array of activities to enjoy. You could enjoy voyage Thailande on bikes. Many hotels provide rented bikes to the tourists. You will never forget the adventurous bike ride to rubber farms. Here, you could have a glimpse of cockerel farmers and buffaloes.
Here are some of the best places to visit in the southern, northern, eastern and western parts of the country.
Chiang Rai in northern region
Pai of north
AO Nang of southern Thailand
Kanchanaburi situate in western region
KO chang island of east Thailand
Ko phayam
Ko Samet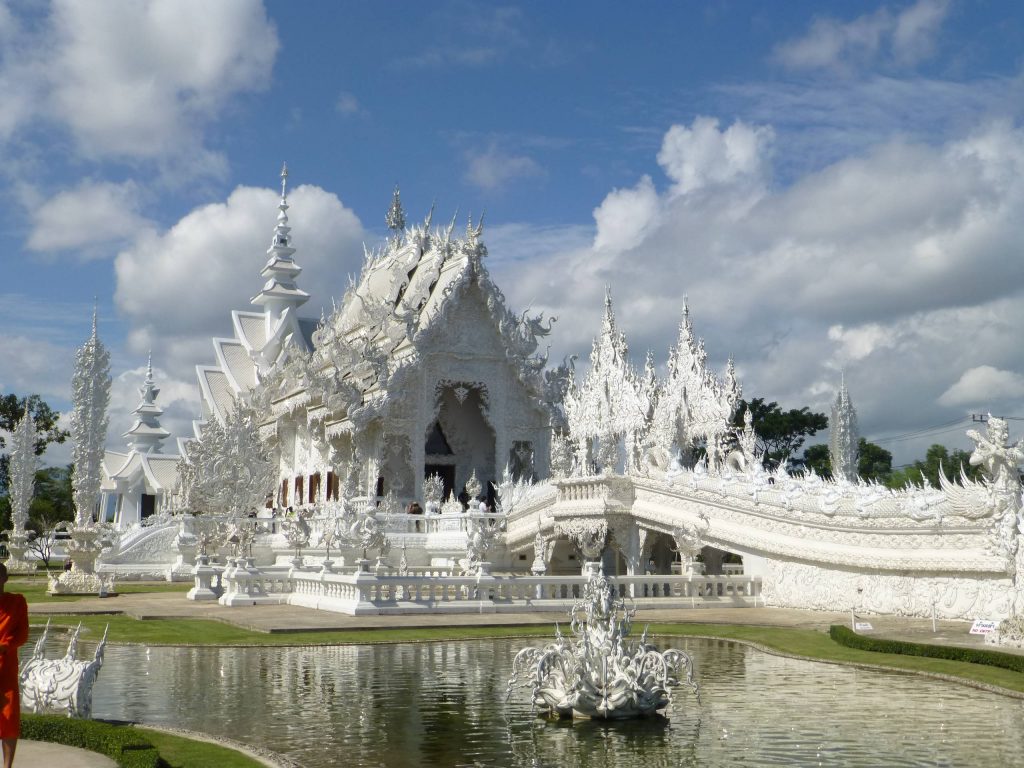 Specialty of Chiang Rai
If you wish to gain the ultimate Thai country experience, you could visit Chiang Rai. You will get an opportunity to have sticky spicy rice, live in bungalows of bamboo, learn about the lifestyle of local folks and have much more fun. Northern Thailand has plenty of jungles and waterfalls. You could enjoy the beauty of nature. If you are looking for a peaceful place where you could soothe your soul, it is the ideal place to visit.
If you want to bring thrill in your life, explore Pai, another popular attraction of northern Thailand. This backpacking destination offers you everything from Rastafarian watering holes to luscious green surroundings and amazing hangout spots. You could take a dip in hot springs and relieve your stress.
Spend Leisure Time at Ko Chan Islands
Ko Chan Island is one of the most famous islands of Thailand. Sandy white beaches and national parks are the specialty of this island. However, it remains less crowded than other islands. You could relax on the beaches with your family members or enjoy the beauty and fragrance of lovely plants of preserved forests. Snorkeling is a fun loving activity of this region. You will get the chance to observe fishes and other water species closely.
Explore the Provincial Town of Kanchanaburi
Kanchanaburi is a beautiful provincial town situated in the western region of Thailand. It is a quiet and peaceful town with fewer crowds. The natural beauty of Kanchanaburi is beyond expectations. You could perform many activities from visiting museums and temples to meditate. Death Railway Bridge is the most popular tourist attraction. You could visit other places like Pha Ta waterfalls, Srinakarin and national park.
Ao Nang is the sporting destination of southern Thailand. You could find some best beaches of Thailand here. Railay beach is the specialty of Ao Nang. Here, you could perform many adventurous activities like wave lapping, beach bumming, catching tan and much more. If you are visiting Thailand in summer, do not forget to explore Ao Nang.
Author's Bio: Adam writes articles about how you can have great fun and enjoyment on your voyage Thailande holidays with your family. If you are looking for cheap holiday deals for your family holidays, you might want to visit their website right away.