Singapore, the famous shopping destination on the tip of the Malaya Peninsula, is one of the favourite places to visit among Indian travellers. As a prominent duty-free port, situated on the busy trade route through the Strait of Malacca, it has always been one of the top trading centres of the world. Trade and cultural links have existed between it and India since ancient times. People fly to the city-state for shopping and spending vacations or with a business motive. Flights to the metropolis are operated from different cities of India, such as New Delhi, Mumbai, Kolkata, Hyderabad, Bengaluru and Chennai. However, the number of Chennai to Singapore flights is more than from any other Indian destination.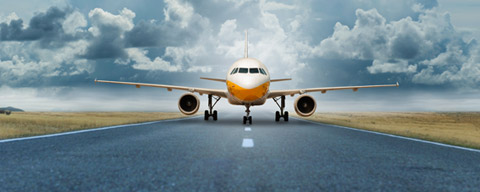 Options
There are over five non-stop daily flights on the route whereas the count from other cities is two or three. In all, there are more than 110 daily air services, having no, one or two stops en route. Non-stop services from Chennai are provided by IndiGo, Air India, Air India Express and Jet Airways and also by Singapore carriers Singapore Airlines, SilkAir and Scoot. Scoot launched its daily service on the busy route recently. It takes roughly 4 hours and 15 minutes to travel on a direct air service.
A number of connecting flights are also available for travellers. Malaysia Airlines, Thai Airways, Cathay Pacific, AirAsia and Sri Lankan are the other important international airline providing air connectivity on this route. However, they generally operate with at least one stop at their respective hubs. Further, there could be varying journey durations, and the time taken is expectedly more than the non-stop flights. Thus, passengers have the option of travelling with the budget carriers or full-service carriers from these two and other countries in the region.
As per the reports of DGCA, there was good passenger traffic between the two cities in Calendar Year 2015. As many as 100794 passengers flew on the route in January-March 2015. This number dropped to 98825 passengers in next quarter April-June 2015. In the July-September 2015 quarter, this number stood at 92227, and finally, in last quarter of the calendar year, it was 82101.
Though Chennai to Singapore flights are available all through the day, the non-stop ones are operated from late night at about 1:30 am to 2:00 am, in the morning, at 10:15 am and then at night at 10:00 pm to 11:00 pm. Interestingly, flight tickets cannot be booked for taking-off in the afternoon or evening period. Short journey duration and availability of late night direct air services allow business travellers to attend to their meeting in the morning and come back the same day. Holiday seekers and shoppers can also utilise their weekend by flying to the South-east Asian megacity in the evening of the last working day and return a day before resuming office.
The presence of good air connectivity to Singapore indicates that there is high demand for travel to this city-state from the capital of Tamil Nadu and its adjoining regions. Airlines have been beefing up their capacity on this route by using larger airplanes and increasing their operational frequency.