There are so many places throughout the UK where you can go with your family on the next holiday. It doesn't matter where you are and what your budget is – we have plenty of options for you to discover. It can be the ultimate way to bond with everyone, and ensure that everyone has some incredible memories to return home with.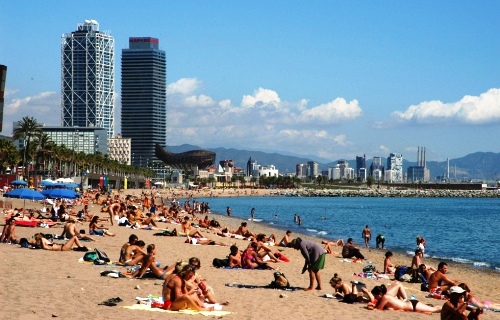 The Royal Mile in Edinburgh
The Royal Mile, found in Edinburgh, is filled with history and shopping. You will be able to travel from Edinburgh Castle to Holyrood. It's one of the oldest streets in Edinburgh, and gives you a chance to explore both of the historic sites. As you travel from one to the other, there is also going to be a significant number of shops and restaurants for you to discover.
It's a chance to discover the Royal aspects of Scotland and grab some great souvenirs along the way, as well.
Warner Brothers Studio tour in London
The Warner Bros. studio tour in London is one of the hot tickets right now. The tour allows you to see behind the scenes of Harry Potter and see how some of your favourite scenes were made. Some of the cast and crew returned to record their memories on film, and these can be seen throughout the tour as well.
Adjacent to the working film studios, the tour offers the ability to tour to soundstages as well as a back lot filled with an electronic creatures, special effects, and original sets. There is also a studio shop where you have the opportunity to purchase some incredible items that look like the originals from the movie.
Beaches Across the UK
There are some incredible beaches across the coastline of the UK, and you can choose one that is close to where you are – or close to where you want to be. Three Shells Beach in Southend is known for clean water and a lot of sunbathing opportunities. There's also Blackpool Sands in Devon, where beach-side chairs can give you a great view of the water. Benllech Beach on the Isle of Anglesey in North Wales has clean shores and a full beach resort to enjoy.
Dr Who Experience
In Cardiff, Wales, you can take the family on a Dr Who experience where you can come face-to-face with some of your favourite TV characters. There is an interactive adventure, the opportunity to fly the TARDIS and go behind the scenes. It's a chance to lead through time, and everyone in the family will love checking out this place.
Whipsnade Zoo in Bedfordshire
A trip to Bedfordshire, England can be the perfect family trip, especially because it is home to be biggest who in the UK – Whipsnade. There are giraffes, tigers, lions, cheetahs and a number of other animals, including rhinos and elephants. It is the opportunity to learn about so many different exotic animals, watch them being said, and discover more about conservation.
Festivals
Throughout the UK and throughout the year, there are some incredible children's festivals that you can find. This includes:
Winchester Children's Festival in February
Bank of Scotland Imaginate Festival in May
Belfast Children's Festival in May
Reading Children's Festival in May
Glastonbury Children's Festival in August
There's always something going on somewhere across the UK, so get creative and go and do something you have never done before. It's a chance to see the beautiful countryside and keep kids entertained in the process.
For more helpful travel guides and blogs visit Cheapbeachholidays.co.uk