If you feel like going on a cruise in warm and sunny day, you should really choose the Marmaris cruise holiday packages. After all, the place is surrounded by water, and you can really enjoy the peaceful and beautiful watery environment around you. During summers, the cruise trips are the favorite of most tourists because not only you get to enjoy the memorable experience, you can also soak in the natural beauty of the clear blue water.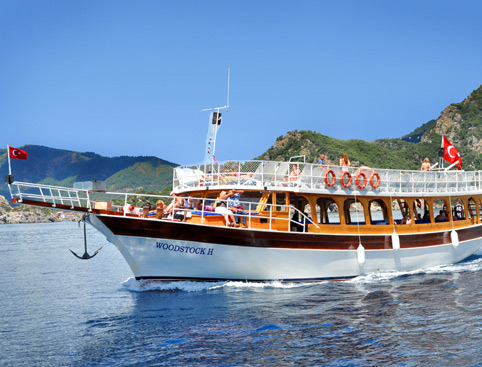 The Çiftlik Boat Cruise
Feel free to sunbathe, swim, and meet new people here. The beaches are simply wonderful and you can keep yourself busy with different kinds of activities. You will never get bored here. If you want to, you can have a coastline trip and boat excursion for those wanting to explore the place around.
You can always go snorkeling or participating in fun games when you come to this place. After all, the boat is quite big and spacious, and you can also expect complete facilities when you take part in the trip. Basically, you can enjoy a lot of things here, from the hospitable and friendly staffs to the modern, clean, and hygienic facilities. You can enjoy the nature while keeping distances for your privacy. Besides the picking up and dropping back service, you can also enjoy the full insurance coverage, English speaking guide, and also generous BBQ lunch, including the cake and the fruit.
The Pirate Boat Trip
Marmaris Pirate Boat Trip If you want to pack your days with full activities, you can take this option as it will take you to many interesting places. Be prepared to visit bays, Turunc village, and also grottos while enjoying the natural beauty. There are seven Marmaris bays that you will visit while taking this trip. Not to mention that you can also swim and enjoy your time within the picturesque landscape. In case you want to take parts in group activities or entertainment groups, be my guest! There are tons of different games, competitions, dancing events, riddles, and so many more.
One of the coolest things about taking this package is that you can take parts in the foam party. Sure, you can snorkel or dive, but how many of you have been included within foam party before? This activity is actually designed for kids, but if you manage to get connected to your inner child, then feel free to participate! Coming to the Turunc village will be unforgettable because of its natural beauty. Feel free to buy the souvenirs, if you want to.