In Ireland, gambling is actually illegal. So, here in lies the question: how can there be 12 gambling establishments running what seems to be completely legitimate businesses?
Loop holes. Under Irish law, private member only clubs are legally allowed to offer gambling activities. Therefore every casino in Ireland is run as a members only club. Not a member? No worries! They make it as simple as possible for you to become one, better than that, most of them will make it free of charge to do so.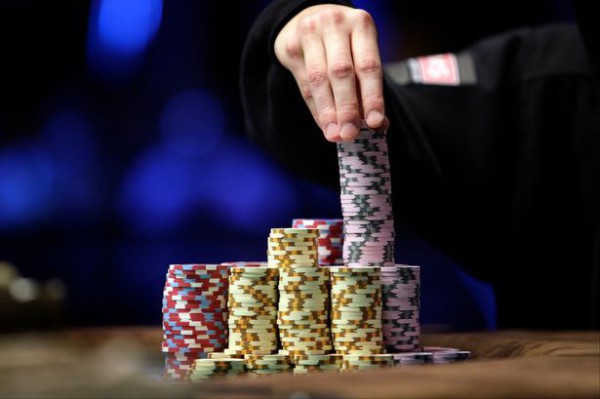 DUBLIN
Dublin sits high on the scale for having multiple casinos in one city and they are nice mixed bunch too. With 6 different casinos in town you will definitely find a favourite.
Amusement City
©Garry Knight
Opening hours: 10.00am – 1.00am
Score: 7/10
Although the establishment is relatively small it is still home to Ireland's largest slot floor. This is an exclusively electronic casino, and they have a huge array of slot machines available, plus electronic roulette. Established in 1974, the building has classic features on each floor, there is a small café and membership is free.
Emerald Casino Dublin
Opening hours:
Score: 5/10
This is an average sized casino with up to 60 slot machines inside. The table games on offer are Blackjack, Roulette, 3 Card Poker and Texas Hold'em poker. Game wise they have a nice little selection of everything you need and the location is good, but it lacks a lot in the way of atmosphere. Membership cost is undetermined.
D1 Club
©William Murphy
Opening hours: 10.00am – 5.30am
Score: 7/10
Relatively small and housed in what feels like an old hotel, the D1 club is perfectly located for gambling right in the city centre. They have a nice mix of live table games, electronic table games and slot machines on offer, and membership is free.
Fitzwilliam Casino and Card Club
©banspy
Opening hours: 6.00am – 6.00pm
Score: 7.5/10
The home of live poker, The Fitzwilliam is the place to be for Poker tournaments and sports betting. The building is of an average size but their touch screen electronic slot machines are state of the art and membership is free.
The Westbury Club
Opening hours: 12.00pm – 6.00am
Score: 8/10
Just outside of Dublin city, and 15 minutes from the airport is this large out of town casino. Established more than 30 years ago they offer free parking and free beverages to all players. A great selection of slot machines and electronic Roulette and Poker, they also have live Poker games, and pool and snooker tables. Membership cost is undetermined.
Sporting Emporium
©eatsmilesleep
Opening hours: 6.00pm – 6.00am
Score: 8.5/10
The leading casino in Dublin, and also the largest is the relatively new Sporting Emporium. Not just offering Roulette and Blackjack, the Emporium also has Punto Banco, Brag, Sic Bo and poker plus a good selection of slot machines. You have to pay €25 to become a member but you will then receive €25 worth of free playing chips and free beverages, so a pretty goo deal!
With Dublin covered, why not take a visit to the other casinos in the country as well. It's not that big a place!
GREATER IRELAND AREA
Clondalkin
Emerald Casino Clondalkin
A relatively large casino, The Emerald Casino Clondalkin has up to 200 slot machines available to play, as well as 5 electronic roulettes. 2 blackjack tables, 1 Caribbean stud poker table and 20 Texas Hold'em tables.
Cork
Macau Sporting Club
©William Murphy
The Macau Sporting club call themselves a casino that has the thrill of Vegas with the buzz of Cork. Only 50 slot machines and a small selection of table games, this is suited to a more intimate player, but they do have a great restaurant.
The Bank Casino
Right in the city is the small but well known Bank Casino. This private members club casino has a popular Poker Lounge, but a relatively small selection of other table games.
Jeffy Stanley is blogger, who in interested in traveling and cv writing