The term "luxury holiday" will lead many people to think of the sort of holidays that the rich and famous indulge in. This is clearly the holiday of fantasy for many people, swanning around with celebrities and enjoying leisurely lunches on yachts off the coast of a sunny island. It is clear that some holidays require people to have a lot of money and connections, but this is not the only type of luxury holiday that is available. There are plenty of luxury holidays to choose from, and the great thing about the modern range of luxury holidays is that they are not just for the rich and famous.
Whether people are looking for a one-off holiday to mark a special occasion or they have a desire to book a holiday that will ensure they can truly relax and unwind, there is a lot to be said for booking a luxury holiday. One of the most important aspects with a luxury holiday comes with the fact that so much of the stress and worry is removed.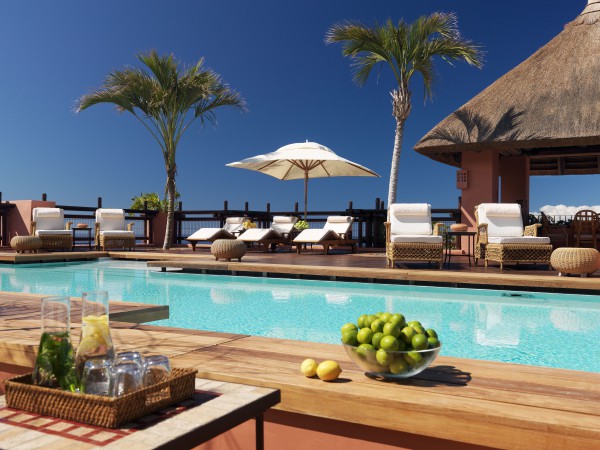 There are lots of things to consider when booking a holiday
There are plenty of things to weigh up and consider when you are booking a holiday, and if you are looking to save money, you may find that the budget options are of benefit. There is a lot to be said for a budget holiday, but you need to pull a lot of separate plans together, and you need to make sure that you can get from A to B in good time.
A lot of the time the fuss and effort that revolves around this style of holiday ensures that you don't get a lot of rest and relaxation. If your primary reason for booking holiday is to ensure that you can relax and take things easy, you should look to book with a firm that will take care of everything for you. For many people, the notion of luxury comes to the fore when someone else is taking care of all of the stress and concern.
Knowing that your travel from the airport to the hotel has been taken care of is a great starting point, allowing you to get into holiday mode straight from the start of your trip. Rather than having to worry about taking local transport or booking a taxi, you can sit back and let the driver take the strain as you are whisked away to your destination.
No matter how long you are on holiday for, you want to make sure that you make the most of all of your time, and this is why you should be looking into ways to maximise your time. Booking a luxury holiday is a great way to ensure that you are perfectly relaxed and making the most of the time that you have available on holiday.
Take the stress out of your holiday
You will also find that luxury holidays will have you staying in the best possible accommodation. There is a great deal to be said for staying in a hotel or accommodation that is stylish and will take care of you. Far too many holidays have been ruined through poor quality accommodation, and if this has happened to you, it may have given you some memories of your holidays.
When you are spending a great deal of money on a holiday and you are looking to make the most of your time, you want to know that you are staying in a place that will treat you well, and which can be relied upon. Booking through a reputable firm who is known for offering high quality holidays will ensure that you are staying in a hotel that meets your needs.
After this, you will find that the notion of luxury is down to you. If all you are looking for is a stunning beach holiday where you can relax and forget about life back home, the perfect luxury holiday will help you to achieve this. If you are looking to make the most of your holiday by getting out and about or being adventurous, you will find that a luxury holiday can help you with this as well. No matter what style of holiday makes up your ideal trip, enjoying it in great luxury makes perfect sense.
Andrew Reilly is a freelance writer with a focus on news stories and consumer interest articles. He has been writing professionally for 9 years but has been writing for as long as he can care to remember. When Andrew isn't sat behind a laptop or researching a story, he will be found watching a gig or a game of football.