Jaipur is one of the top tourist attractions in India. From it'scolorful and bright culture to its delectable cuisines which are offered in oversized thalis, it is one city which can be explored in every season. It is not only a city which is known for its street stores that offer amazing pieces of artwork at affordable prices, but also for its palaces and luxury hotels. And if you are not an outdoor person and have already booked your hotel in Jaipur, then the services offered by them will leave you mesmerized. If you haven't booked your hotel yet, you can make your reservations today on OYO Rooms. If you want to make the most out of your hotel stay in Jaipur, there are many hotels which offer unique services as part of their entire package.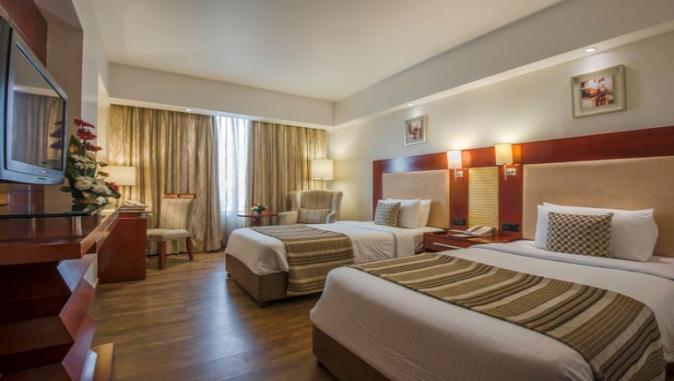 Spa services are the highlight of almost every 5-star luxury hotels that you visit in Jaipur. Fairmont Jaipur is one of them. Every 5 star rated hotel knows the value of their customers and thus ensure that you have the best time with their skilled masseuse. You can rejuvenate and relax your senses in the Willow Stream Spa of Fairmont Jaipur which will open at the beginning of the year 2017. You can avail both Indian and international treatments at the spa of your hotel. The spa experience is one of the most enriching ones of any luxury hotel stay and you should never miss out on one. Spas not only give your muscles a break from all the tension but also prepare you for your hectic life ahead.
Concierge is pitted as the top service of any luxury hotel. If you want to arrange reservations for dining in the hotel itself or want to go out for shopping and sightseeing, the concierge staffsare the ones that will do everything for you. They are available 24*7 and at viable proximity so that you can spend your time comfortably at the hotel and make any booking without any hassle.
Not only this, the concierge staff will also provide you with any assistance that you might need on thepre-booking basis. They even help with the directions to the popular places in the city.
Dining options that are available in the hotel boast of excellent food and you can always rely on the chef to give you a complimentary dish as well. The dining option of every 5-star hotel is world class as you get an elaborate menu which ranges from royal Rajasthani thalis to Mediterranean cuisines as well. You also get to explore the cocktail menu which is always excellent and has something new. Many 5 star hotels also offer a bar as well. Fairmont Jaipur itself has plenty of restaurants and ZOYA is the most visited among them.
Miscellaneous Services:
If you are traveling with your baby to a hotel, then you can easily avail the babysitting services available at every top hotel. Assistance is provided at every step, especially for your luggage as the bell staffs are located on every floor of the hotels. Apart from these services, you can also avail the flexible check-in and check-out times. Moreover, every luxury hotel offers laundry services and housekeeping as well.
For those of you who would love to go outdoors and explore what the hotels offer, then hotels in Jaipur offer elephant rides, paragliding, and even hot air balloons. All these outdoor activities are mostly sponsored by the hotel itself and if you get them as part of your package in the hotel, then you should definitely try them.
So, if you don't have much time to explore the city of Jaipur, always make reservations for a hotel that offers plenty of things to do.