We live busy, hectic lives. We are running around meeting the needs of our children, significant others, bosses, and co-workers, and, if we happen to get lucky, having a glass of wine to end the day. Vacations are an opportunity to take a break from the day-to-day. However, sometimes a vacation can be just as stressful. That's why it's important to include the right activities on your vacation to disconnect from your usual responsibilities. Mount Laurel has many such activities that can help you achieve your goal of relaxation.
Your surroundings will determine whether you are able to relax while on your vacation. So if your hotel room doesn't meet your expectations from the pictures on the internet, it's going to immediately affect your ability to enjoy your vacation. Make sure your hotel has all your specific needs by comparing all the available hotel options. Now you're ready to plan some relaxing activities!
Be One With Yourself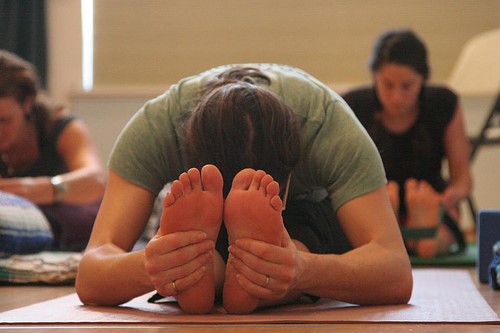 The benefits of meditation are well known, so it should be no surprise that this should be on the top of your list. A Transcendental Meditation center is located in the Village II Shopping Center, where you can learn this technique for free. What's specifically appealing about Transcendental Meditation is that it doesn't require you to concentrate or empty your thoughts like other methods. That makes it an enjoyable, effortless experience.
If you want a more physical method of achieving the stress relief and relaxation, Yoga for Living is for you. This locally owned yoga studio is located in Cherry Hill and offers drop-in classes for visitors. These classes run as low as $13 for one 60-minute session or $18 for 90 minutes. In addition to yoga, you can also choose from other experiences, such as Reiki sessions.
Float to Your Bliss
Want to feel the tension leave your body and mind in a weightless environment? Float therapy puts you in an isolation tank filled with water and Epsom salt where your body is free to completely relax. It's not just a method to heal your body from injuries and pain. Your brain releases endorphins while you're in a float session that takes you to a new level of relaxation. The Infinity Float is located on Larchmont Boulevard and has therapy sessions that cost from $65 for 60 minutes to $85 for 90 minutes.
Get in Touch with Nature
Enjoy the green scenery as you experience the quiet, calm of Laurel Acres Park, whose entrance is just off Church Street and Union Mill Road.  There are well over a dozen parks in Mount Laurel, but Laurel Acres Park stands out and is worth the visit. Natural trails and a fishing pond can be enjoyed all year. If you happen to head there in the winter, there is a sledding hill for hours of fun. If playing sports is more your choice for relaxation, there are baseball fields and a sand volleyball court.  Or if you have brought your furry friend, there is a dog park available, too.
Mount Laurel has something for you to get the relaxation you deserve. The next time you need a break from the daily grind, be sure to check out what this city has to offer.