Airlines industry has been witnessing a lot of competition in recent years due to expansion in serving domestic and international destinations. The industry is largely privatized with some semi-government and government run airlines.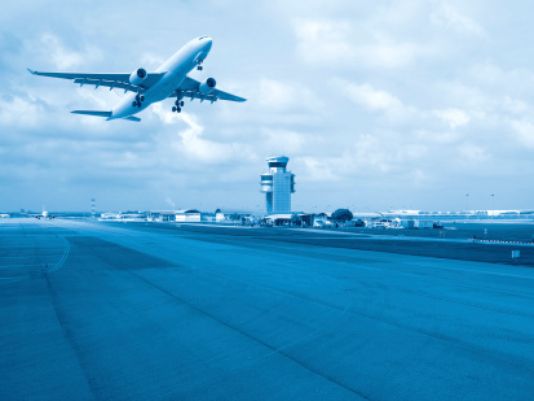 Air travel has become so useful that modern day living cannot be imagined without it. Over the period of time, the industry has evolved. People seeking to do business abroad or just intend to take a trip seek air travel to cut down on time and for them, no place 'is too' far in terms of distance. Some of the best airlines are listed as under:
1.     Qantas Airways
Australia's flagship airline, the management of Qantas has been very keen on incorporating continual enhancements to their in-flight comfort. For example the inclusion of Marc Newson's Sky beds in addition to massage services for business class.
Qantas is also known for flying the longest for about 16 solid hours and 8,500 miles. No wonder those who prefer air travel has Qantas on their top 10 list of airlines.
2.     Thai Airways
It is said that Asian are of the opinion that Thai Airways needs revamping but the said airline is still standing tall. Many believe it's due to its economy class cabin which is not limited to just premium customers. Passengers enjoy 32-inch seat pitch, foot rests and a couple of meals on six-hour flights.
3.     Virgin Atlantic Airways
Richard Branson (the guy needs no introduction) when celebrated the 30th anniversary of his flagship airline, he introduced made-to-order Vivienne Westwood designed uniforms (in patented red hue) plus a new fleet of Dream liners.
Since Virgin Atlantic is the pioneer in seat-back video and convenience kits in each passenger category, it continues to amaze. The trailblazing economy has roomy leather seats with a 38-inch pitch meaning the distance between your seat and the one in front of you. Yep, you can read that again, 38 inches!
Expect champagne, afternoon tea and pudding to make the flight experience worth your while.
4.     Cathay Pacific Airways
Cathay Pacific is a Hong Kong-based airline and maintains a pretty strong position in the air carrier industry. They have been making incremental changes to their airline; in terms of its cores and foodstuff on all cabins.
They work in conjunction with Michelin-starred restaurants in order to turn up the notch for region-specific menu items and equipping their fleet with high-end apparatus such as onboard rice cooker. Why am I talking about food is because Cathay Pacific's competitive edge lies in the best food they serve in flights.
There's more. Headrests with side wings are provided to you, which adjust according to your neck movement, coat hooks and have you seen a cup holder without the tray table? No? Well, Cathay Pacific offer all this on top of its finest food service that's bound to earn marks as the most favorite airline to travel with on extended journeys.
5.     Qatar Airways
Having made its mark known to the world by registering as one of the paramount airlines, this Doha-based carrier service entails a huge Airbus 350 and an in-flight menu prepared by renowned chefs. The wine list aboard the Airbus is unparalleled too!
They have expanded their flight routes to Atlanta, Boston and Los Angeles. Furthermore, they have provided customers with the service of print-at-home luggage tags (downloadable online) so that less hassle is involved during check-in at the airport. These tags are available for 103 outgoing destinations from the newly set up Hamad International Airport.
6.     Emirates
No list is complete without Emirates. This Middle Eastern airline is it at the top of the food chain. Their customer service, in-flight food menus with regional specialization such as lamb stew, entertainment (live TV programming) among others are akin to none, irrespective of economy or first class category.
All in all air travel exposure has its own pleasantries and some minuses (jetlag is one). But if you have the best airlines at your disposal, you won't mind minor issues, would you?
Author Bio: Seren Frenn is an aviation industry expert and is associated with a leading airline. She loves to blog and of course, travelling. In addition, she also provides essay help UK services.