8. Aruba
This island is so good, even the Beach Boys gave it their seal of approval in their trademark hit "Kokomo" (Now you are singing the song. You're welcome.) Located a little bit north of the Venezuelan coastline, really, really close to the equator, Aruba enjoys perfect swimming conditions year round, so you may keep it as a honeymoon option whether you are planning a winter or a summer wedding.
Also, most hotel chains will offer the One Cool Honeymoon Program to young couples, so expect all kinds of perks, from complimentary champagne, to an extra free night at your hotel of choice.
7. Australia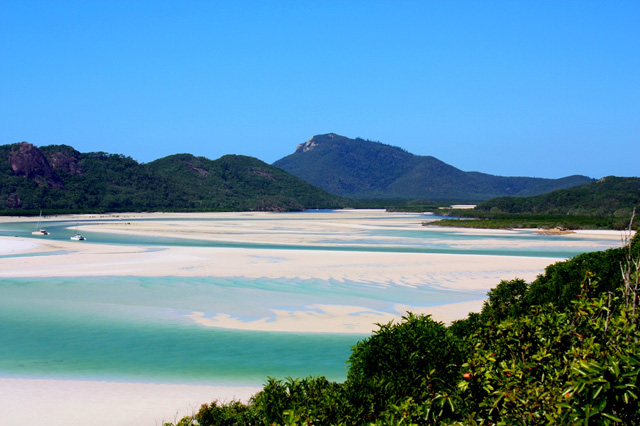 Australia can offer pretty much anything to anybody, thanks to its gargantuan size and different climatic zones, you're destined to have fun here whether you are looking for a shamanic desert experience, or a rentable yacht to sip drinks out of flute-glasses, Australia's got you covered. If you're looking for the very best beach though, head for the Whitsundays. This is Australia's most popular getaway, specifically because it is the gateway to the Great Barrier Reef – the Aussie pride and glory, one of the seven wonders of the natural world, and the average diver's holy grail.
The Whitsunday Islands archipelago has something for everybody, but the two most commercially successful islands are the Hamilton Island, location of the more-haute-than-you qualia resort, and the Hayman Island, seat of qualia's fast rising competition, the One&Ony resort.
6. Bali
A honeymoon in Bali is essentially very similar to a honeymoon in Thailand, but since this is an island with a longer resume of tourism, it is a better choice for couples. The beaches are as white as you want them, the water is as clear as it gets. There are plenty of couples' activities, and this combination of vacation elements makes Bali a permanently traditional honeymoon destination.
5. Bermuda
Bermuda, Bahama, come on pretty mama… Yes, you are right, another Beach Boys seal of approval, so pour yourself a Pina Colada already! But Bermuda? Isn't that the Bermuda triangle? No, no, hold your horses, Bermuda is not the same thing as the Bermuda triangle. Bermuda is the same thing as an island in the sun, fine pink sand (yes, pink!), and rope bridges connecting the islands in the style of Indiana Jones. Sold yet? I should think so.
4. Costa Rica
Costa Rica, home of the all-natural chic. If organic food and sustainable living are your thing, then you will feel at home in Costa Rica. The people asked and the government answered, putting a lot of funding into restoring and preserving the natural beauty of the island. What this means to you: you will spend quality time with your significant other in the freshest sea breeze you can find in the world, while dipping in the cleanest waters ever. Right next to a legitimate jungle. Go green!
3. French Polynesia
French Polynesia must be Honeymoon, Inc. by now. There are only two high-rollers, Bora Bora and Tahiti are uncompromised honeymoon territory. There are so many activities to choose from, you could have a relaxing massage in the open air, surrounded by the scents of coconut and papaya, the blue lagoon in the horizon and in your heart. The temperature approximates 30˚C year round, which is nature's way of welcoming you to paradise. Yes, it is safe to say Tahiti is paradise.
2. Mexico
Ah, Mexico. You know it as the land of sombreros and tequila where Mickey and Mallory Knox aficionados run off after their interstate spree, and college students with a budget spend their heavily intoxicated spring break. It's not all Bonnie & Clyde though, or rather, it doesn't have to be (though it could, you adrenaline junkies, you). Booking a hut on some remote college-student free beach and spending the days bonding over spicy cuisine and stunning landscapes sounds like a honeymoon well spent!
1. Thailand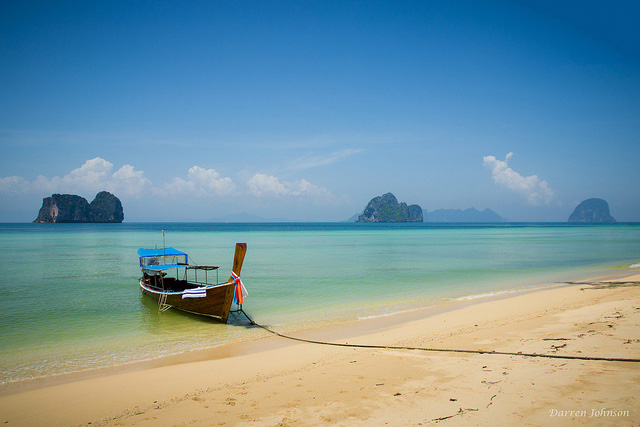 You may have visited Thailand during your youth for entirely different reasons, such as partying, food, and the color orange. After all, this is the home of the world's biggest raves – Goa Trance and Full Moon parties. However, it's perfect tropical climate and beaches make it a great option for your honeymoon as well. Picture this: you and your beau, riding an elephant during a jungle trek, stopping to have tasty, authentic Tom Yam Goong, and later running down a perfect, jungle encircled beach, to swim in the tropical seas… This should be more than enough to make you a convert.