Traveling is stressful in itself, and when you pressurize yourself into having a good time because that's what you're supposed to be doing, you're already headed downhill!
Do any of us want any of that? No! When we invest so much time and hard-earned money into planning a vacation, we expect to be rewarded with bliss. And it's absolutely possible to have a peaceful and rejuvenating holiday, so don't let anyone tell you otherwise!
If you've never experienced the joys of a truly relaxing vacation, you've come to the right place! Read on for 6 tips that are sure to help you unwind on your next holiday.
Begin from Home
Prepare to relax before your vacation actually begins. Get all your office work in order, and let your colleagues and boss know that you might not be available 24/7 for the duration of your trip. If your work requires you to stay in touch, you can spend an hour in the morning or evening to check and respond to e-mails or phone calls. However, don't promise anything you're not going to be comfortable with.
Also get all household chores done well in advance. Make a list and tick them off as you go so you don't wake up with a start on a lazy vacation morning wondering whether or not you turned the gas supply off!
Don't Sweat the Small Stuff
Worried about driving to the airport through all the traffic? Consider spending the night at a hotel close to the airport instead so you have enough time on your hands. Do think about airport parking too; you can avail a shuttle service to the airport and also be assured that your car will be safe!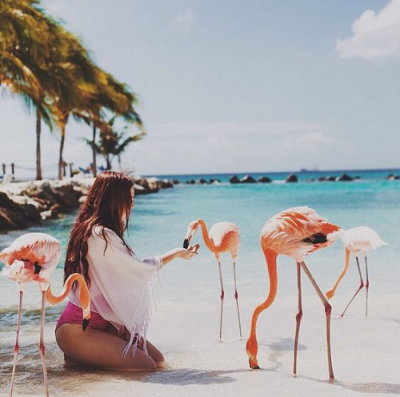 Just plan everything well and you'll be fine. Nonetheless, accept that things don't always go according to plan. Don't stress yourself out if you face challenges or are inconvenienced. Keep a calm mind, and get yourself to think of what you could do to better your situation.
Don't Compromise on Comfort
It's okay to scrimp, but not at the cost of your comfort. If it's possible for you to fly at respectable times, don't bother taking the first flight out to save some money. You'll only lose sleep in the process and keep worrying about making it to the airport on time.
Also, when you reach your destination, hire a cab to get to your hotel instead of setting off on foot or taking public transport. Do this especially at night if you're a solo female traveler! Furthermore, don't inconvenience yourself by putting up in a dingy hotel when you know you can't do without basic amenities.
Give Yourself a Break
Don't force yourself to do anything just because you think you need to. For example, if you've been hearing a lot about the whole 'digital detox' thing, you might feel compelled to go off the grid while you're vacationing. But if this very act is going to give you restless days and sleepless nights, don't torture yourself! Just don't be fixated on sharing the perfect selfie all the time.
To add to this, if you want to spend time reading a book or watching a movie, read or watch what you want to, not what a colleague has been raving about. Let yourself loose; indulge in things that make you happy. Most importantly, don't keep counting the calories you intake or the money you spend!
Take up an Activity
When you think of relaxing, you probably picture yourself in a hammock with a piña colada in hand. While it is an enticing option, collapsing by the pool or at the beach could cause your adrenaline to dip, eventually affecting your mood. And this is more likely to affect you if you are otherwise an active person!
Keep yourself active by signing up for a yoga class, or renting out a bicycle or taking walks to explore the city. You can also book a spa or a massage to pamper yourself. A good idea is to learn something new- take up a dance or culinary class, or learn the local language!
Take It Slow
Don't over-stuff your days and nights with activities; slow down and allow yourself to really take in everything that your travel destination has to offer. Again, this doesn't mean you have to check it all out. It's okay if you miss out on seeing a couple of touristy spots or if you don't have the appetite for those freshly-baked spanakopitas.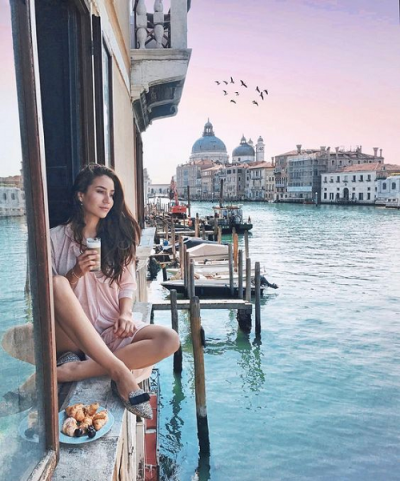 Groove to the vibe of the place, but don't go out every night partying till dawn just because you're in Ibiza. Take a siesta after a delicious lunch or just call it an early night and you're sure to wake up feeling refreshed like never before!
Conclusion
Nobody wants to return to work feeling as drained as ever from a vacation that was meant to be rejuvenating! While traveling is stressful, you don't have to let it get to your head. Keep these 6 tips in mind for your next vacation, and we're sure you'll have a great time.