Yes, there is such a thing as a psychic services industry – and it's a healthy, growing part of the economy! This industry includes a broad variety of psychic businesses and services, from astrology and psychic readings to psychic healing, holistic medicine, and much more. The latest studies on these markets have uncovered several interesting trends that have started to show up across the industry. Here are the top examples: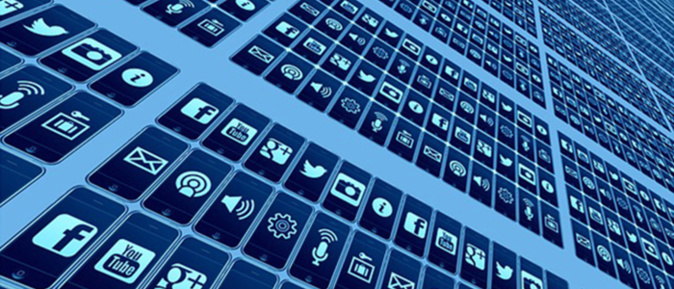 1. The Internet is the Big New Medium
Is it really any surprise that the Internet has become a major player when it comes to psychic services? It offers multiple advantages: A psychic service available online can reach many more people than a more traditional brick-and-mortar establishment, and a lot of synergy can result from online marketing. The Internet also allows those in the industry, such as the aggregate psychic site Oranum, to meet customers exactly where they are and when they want questions answered, instead of forcing consumers to drive for a visit. Of course, payment is a little more complicated – there's not much room for cash or trade in online transactions – and personal contact may be limited, but there's no doubt that Internet psychic services are here to stay.
2. Growing Income Means Growing Services
The psychic services industry of the United States is doing great. There are a few reasons for this, but one of the most important is the growing economy, which continues to recover from recession conditions. As more people find jobs and other types of recovery occur, expendable income levels rise, and expendable income is how consumers pay for psychic services. This has led to a revival of sorts in the psychic business world, one that is expected to continue over the long term as income levels continue to rise. By 2014, this industry was making annual revenues around $1.9 billion.
3. More Options and More Mainstream Consumers
Another trend is also contributing to the growth of psychic services, and that's the sheer availability of different kinds of services throughout the market. Advice on multiple aspects of life, from relationships to business, is available. Many different techniques, including palm reading, tarot reading, aura reading, mediumship, and more are all available through a variety of different channels. It's no surprise that the industry is also growing mainstream. Generally speaking, consumers are more likely to think of psychic services as commonplace these days, making them more accepted in many markets.
4. Regulation is on the Rise
With growing revenue and new popularity, psychic services are also seeing increased regulation, especially at a city level. Cities and states want to avoid any problems with citizens being duped by scams and swindled out of money. As a result, a new check-and-balance system is on the rise, using various licensing, monitoring, and tracking regulations to keep the criminals away from the industry and make it as safe as possible for consumers.
You can watch the Super Sexy Actress Sunny leone bikini Pics and Watch Sexy Collection of Alia Bhatt Bikini Wallpapers
5. Services are Being Revamped to Appeal to a Younger Generation
This trend is closely connected to the rise of Internet services: Many psychic companies have realized that the most potential lies in a younger generation, which can help them, expand their customer base to include more people (and hopefully, more male users). The result is revamped websites and new marketing campaigns.
Watch the Exclusive collection of Sunny Leone  images in Full Hd Quality.