Raleigh is the most affluent city in North Carolina according to Experian, so there's plenty in the area for people who want to feel pampered on their vacations. For true indulgence, make sure you book the following experiences around Raleigh.
A Massage at Revive Massage and Bodywork Therapy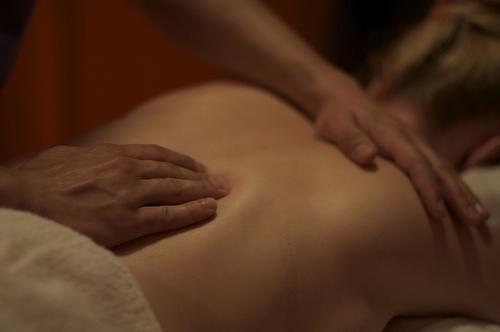 All your troubles and stresses will seem to melt away as a trained massage therapist's skilled fingers go to work on the tense areas of your body. Revive Massage and Bodywork Therapy is Raleigh's premium massage destination, offering a variety of massage services from traditional Shiatsu and couples massages to more unusual Thai herbal compress massages and Bellanina facelift massages.
Revive Massage and Bodywork Therapy's downtown location puts it within walking distance of many popular hotels. Click here to find great hotels in Raleigh. However, if you'd prefer a little luxury in your hotel room, one of Revive's massage therapists can visit you for a chair massage.
An Indulgent Treatment at The Umstead Spa
While Raleigh has its own day spas, it's worth taking the trip to Cary for true luxury. The Umstead Spa, inside the Umstead Hotel, offers a premium spa experience.
Soft music and calming fragrances will greet you the moment you step inside. You'll soon don a plush robe and prepare for your spa services. Indulge your mind and body with a variety of unique treatments like the Babassu sugar scrubs, moisturizing buttermilk and honey wrap, Vitality of the Glaciers facial, and the signature Umstead organic manis and pedis. Make time for a dip in the therapeutic whirlpool spa or enjoy a private yoga class before you go.
A Haircut and Styling Session at Salon Alchemy
Salon Alchemy stylists can do magic, so let them weave their spell on your hair while you're in the city. It's the only luxury salon in the city, with a sophisticated setting and styling specialists who take the time to listen to you and know how to get the best from your hair. Popular services include cuts, custom colors, Brazilian Blowouts, Balayage, and texture alterations. Whether you want to update your look, maintain your current style, or prepare for a special occasion, Salon Alchemy will help you feel and look like a million dollars.
A Gourmet Three-Course Dinner at Mandolin
After a busy day in Raleigh, there's nothing like being truly pampered at a gourmet restaurant. Mandolin is one of the city's best, helmed by local hero Sean Fowler. Born and raised in Raleigh, Fowler delivers Southern food influenced by his global culinary travels. Dishes celebrate the area, with meat, seafood, and produce sourced from North Carolina whenever possible. In fact, many of the fresh vegetables and fruits are grown in Mandolin's own garden.
A commitment to seasonality and sustainability sees the menu change regularly, but local sheepshead, scallops, and cheese are real indulgences. Skip lunch so you have space in your tummy to indulge in all three courses!
For a Raleigh vacation you'll always remember, make sure you treat yourself to these luxury experiences around the City of Oaks.