The world is full of beautiful travel destinations that are waiting to be explored. But, with so many options, it can be pretty challenging to narrow down your travel bucket list. We wanted to help you craft your list, so we rounded up some of the most beautiful places in the globe you need to visit.
Jackson Hole, Wyoming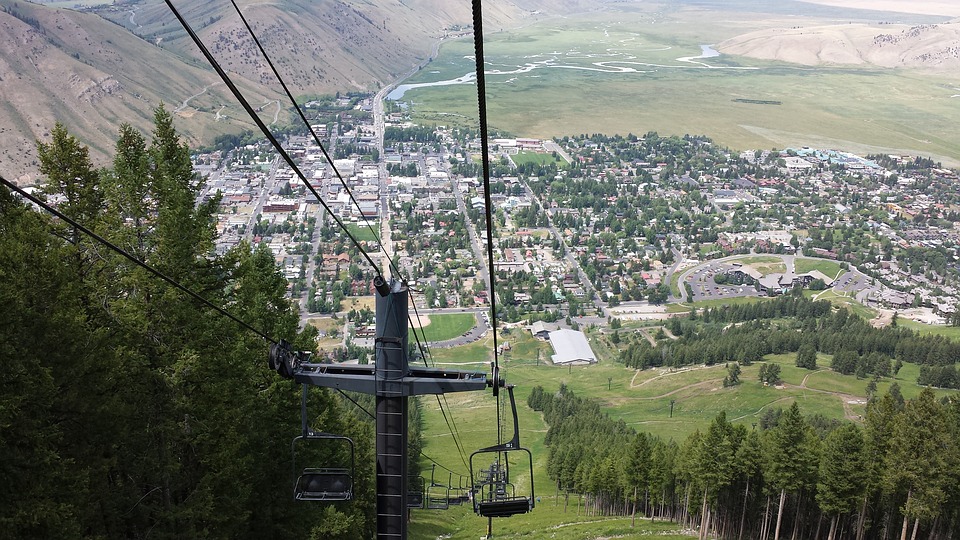 Jackson Hole is tucked away less that 60 miles south of Yellowstone National Park, and it is visited by thousands of winter travelers who only want to hit the slopes at upscale ski resort. During the winter this place is a wonderland of ice-skating, snowmobiling and skiing, while summer is all about horseback riding, golfing and white water rafting. Hot air ballooning, mountain biking, hang gliding, kayaking, sleigh rides and dog sled tours are some of the many options available that will keep you entertained. The best months to visit this relaxing place are: April, May, September and October.
Machu Picchu
Machu Picchu or the lost city of the Incas is a Peruvian UNESCO World Heritage site, located in the Andes Mountains. It features 12 acres of temples, gardens and aqueducts travelers to discover. If you want to soak up a mix of Spanish and Incan cultures, spend a few days in the neighboring city of Cusco. And a visit to Machu Picchu is a once in a lifetime adventure and probably will be the most beautiful and spiritual experiences you will ever encounter. The best time to visit this famous destination is from April to October.
The British Virgin Islands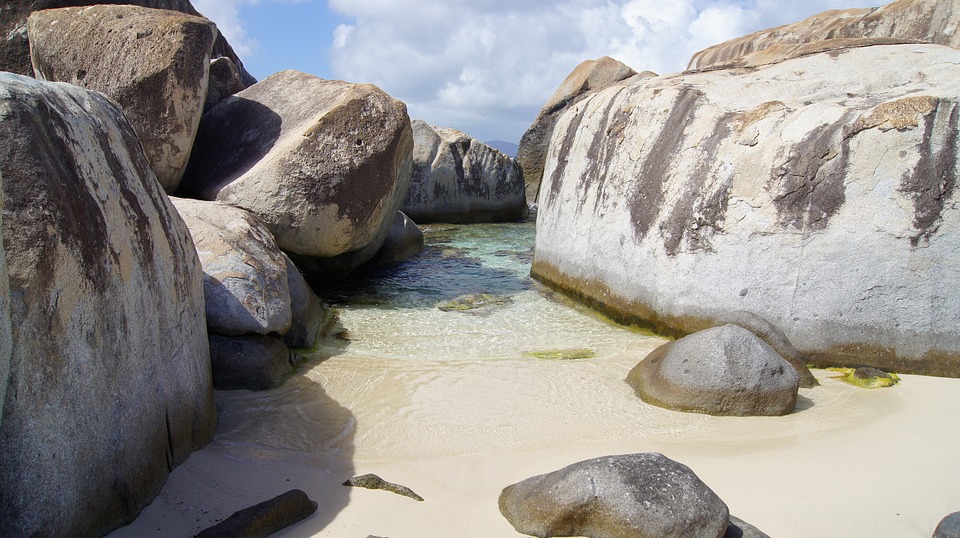 Because of the crystal clear waters that surrounds the 60 British Virgin Islands are constantly rated a top Caribbean destination. You can visit Anguilla, an island in the Caribbean that enchants with white sand and clear turquoise water, but these islands are popular because are not crowded with cruise ports and megaresorts. Soaking up the sun on fascinating beaches, fishing, diving and sailing is all you can do if you visit one of the islands. Tortola is the largest island, and it is a 12 by three mile haven of white sand, rum distilleries, ruins and green mountains. The villas, resorts and restaurants attract travelers with deep pockets. The best time to come here is from September to November.
Great Barrier Reef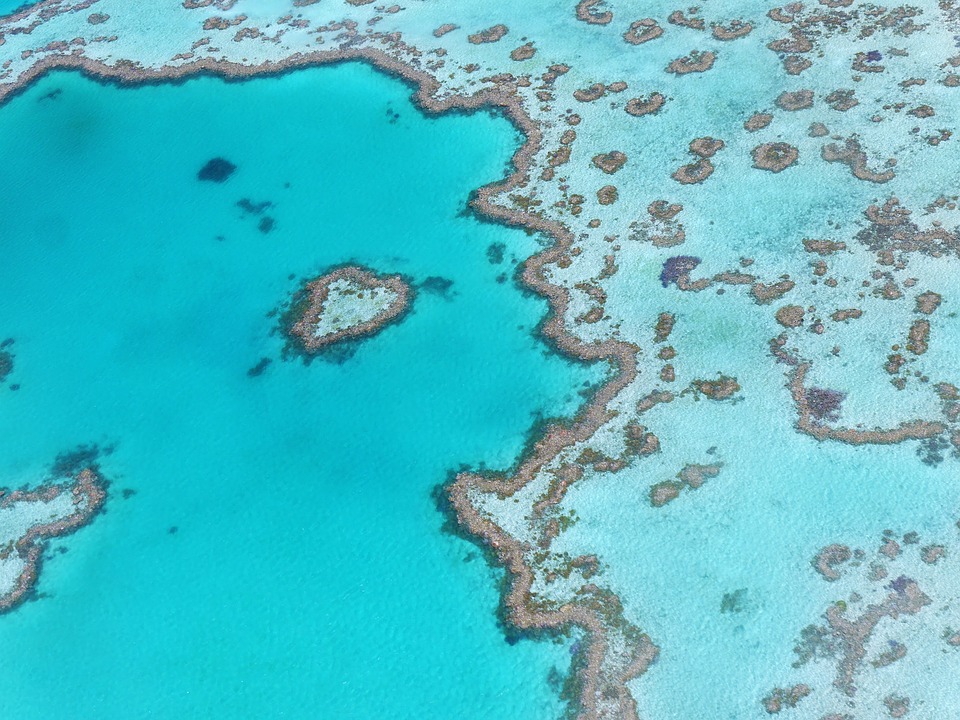 Great Barrier Reef stretches nearly 1,500 miles along the eastern coastline of Australia and features 3,000 coral reefs and 600 islands. As a world famous natural attraction and UNESCO World Heritage site, this travel destination draws thousands of tourists each year from all over the globe. You can see this natural beauty from the air of underwater. Snorkeling is the cheapest, yet the easiest way to have eye-to- eye contact with the creatures that makes this place popular. Put your fins on your feet, your snorkel in your mouth, pull on your mask and head off for a memorable aqua adventure. The best time to go is from June to October.
Tahiti, French Polynesia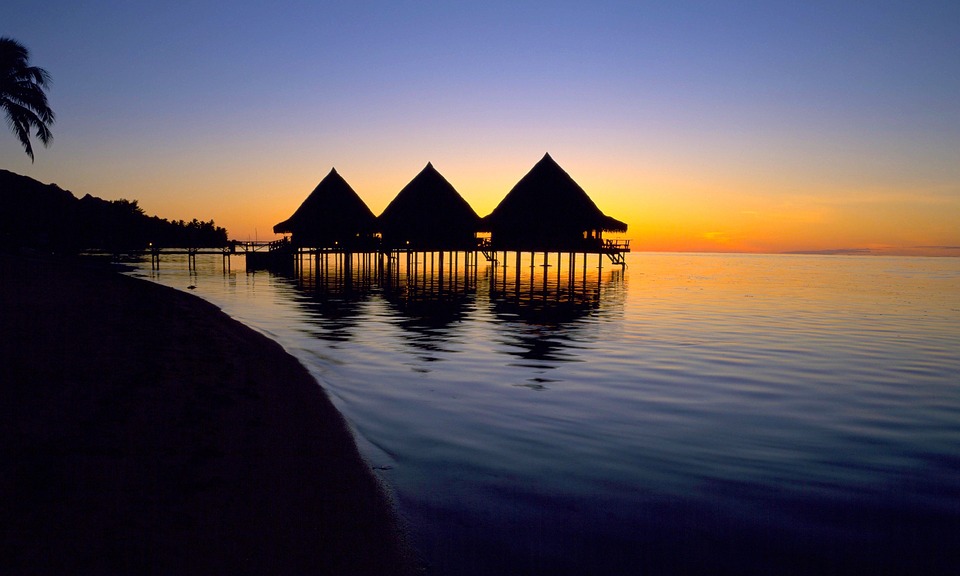 Tahiti is the heart and soul of the South Pacific. It is the largest in a chain of mesmerizing 118 tiny islands that make up French Polynesia. The islands make up a total landmass of only 4,100 sq. km. From stunning waterfall and lush vegetation to luxurious bungalows suspended over crystal clear turquoise waters, this magical place is all about enjoying and relaxing in the colorful landscape. It is also world-renowned for its romantic ambiance, colorful culture and Polynesian charm. The food, drink, dramatic nightlife, and spas provide a wonderful experience to stimulate all your senses. The best time to visit the island is between May and October.