San Diego is one of the big cities in the state of California and a highly popular tourist destination. The city is home to some popular attractions from the downtown area to the wild but relaxing natural reserves. Tourists looking to have fun as well as experience all that the city has to offer can look up the city's attractions and fit them within their itinerary. However, tourists looking to visit top attractions as well as engage in the best things to do in San Diego can add the following attractions to their schedule.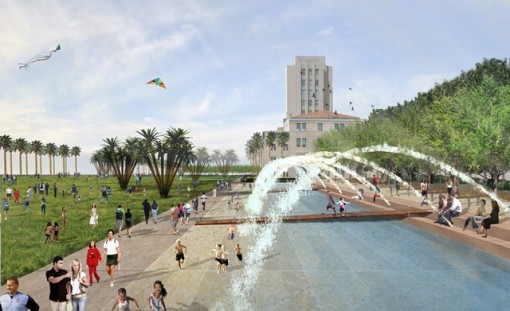 Read on to find out what to do in San Diego as a tourist.
Visit the San Diego Zoo and Safari Park
Tourists looking to have the closest experience to a safari in Africa, right in the heart of the city are encouraged to visit the San Diego Zoo and Safari Park. As one of the best things to do in San Diego, tourists will be wowed by the variety of animals located in the 100-acre piece of land. This is one of the most popular zoos in the entire country and its expansive nature calls for map or guide to ensure that you get to see the main sights and scenes.
Enjoy the Sun at Coronado Beach
In the summer, Coronado beach is the best place to relax and enjoy the amazing sunny weather and cool breeze away from the city environment. During winter, it turns into a great spot where you can walk the mile and a half long shoreline, looking out for migrating whales. The calm and cool nature of the beach makes visiting it one of the top things to do in San Diego especially when it comes to relaxing, sunbathing, surfing or swimming. Tourists also have the opportunity to explore the 120-year-old Hotel Del Coronado, a popular landmark just by the beach.
Tour the Maritime Museum
San Diego was once a shipping capital, and this fact is perfectly demonstrated by the huge variety of old vessels on show at the Maritime Museum. Tourists can tour different retired sea vessels including ships and submarines as well. As part of the most popular San Diego attractions, the vessel tours have gained a lot of popularity over the last few years. You can also set sail on the Californian, a former patrol boat offering half-day cruises to tourists today.
Explore Balboa Park
Home to the above mentioned and San Diego Zoo and Safari Park, Balboa Park is definitely one of the most popular San Diego attractions. The area is littered with a variety of attractions including picnic spots, hiking and mountain biking paths among others. This is also a great place for tourists looking for a people watching spot.