People from all across America and, indeed, the entire world, come to Colorado to enjoy some of the amazing extreme adventures that can be had while enjoying some of the finest natural scenery on the planet. Below are the Top 9 Extreme Adventures in Colorado that you can enjoy:
Whitewater Rafting at Clear Creek
Throughout the summer, rafters of all levels can do their best to navigate the swift waters of Clear Creek. Beginners, the differently abled, and young children can enjoy calmer sections with slower waters while ambitious rafters can try their luck with high speed crests that give white water its name.
Hiking at Crested Butte
The West Maroon Pass trail leads through vast meadows carpeted with multi-colored wildflowers. After 2,090 feet of climbing, hikers are rewarded with the amazing vistas of several famous mountain peaks, including Pyramid Peak and the Maroon Bells.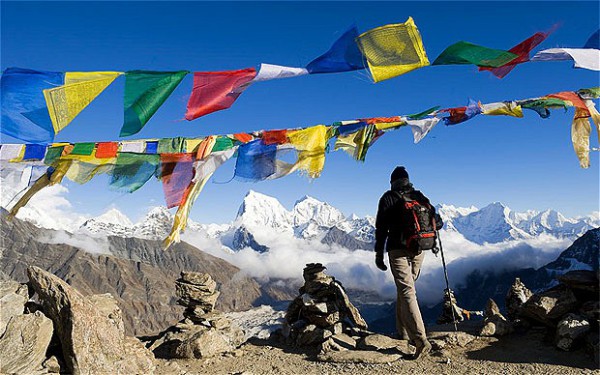 Mountain Biking at Fruita
Hidden away right on the Utah border, Fruita as become one of the country's hot spots for intense mountain biking experiences. With well-designed tracks down the steep rocky trails, experts will find themselves truly challenged as they enjoy the unparalleled wild scenery.
Fishing in the Taylor River near Gunnison
Ever since the Taylor Park Dam was completed, the immediate area of the Taylor River just south of the dam has become a mecca for fishermen. Nicknamed 'The Hog Trough' because of the many large trout caught in the area, this stretch of the river near Gunnish offers fantastic fishing.
Mountain Climbing – Quandary Peak
Colorado is loaded with magnificent mountain peaks, including 54 over 14,000 feet in height (4267 meters) in height, collectively known as "Fourteeners". Quandary Pek, at just 14,265 feet in height, is recommended as a great place for mountain climbers to get introduced to Fourteeners. No ropes or specialized equipment are necessary to mount the magnificent summit.
Dog Sledding near Edwards
Dog sledding is a popular sport near the town of Edwards, as professional team leaders and students work to improve their techniques. Many outfitters offer rides for two people per sled as they enjoy a high-speed romp completely powered by well-trained canines.
Hiking Mesa Verde near Cortez
More than a thousand years ago, some of America's first inhabitants built elaborate cities on the sides of cliffs and in steep valleys. Known today as the Ancestral Pueblo People or Anasazi, these early settlers are long gone but their magnificent architecture is still on display for visitors to see. If you don't mind the heights, scramble up ladders and wriggle through tunnels as you explore the magnificent city of our country's earliest ancestors.
Paragliding near Vail
After a short safety course, visitors can couple with a trainer to enjoy the magnificent sights seen from up above. Paragliding gives riders the chance to enjoy spectacular views of the unspoiled nature below while offering unparalleled safety. Trained instructors have many years of experience in returning riders back to the ground safely without incident.
Zip Lines in Durango
After you get to the summit, you can ride one of the many carefully-constructed zip lines that lead downward through the alpine environment. These thrilling rides combine unspoiled natural scenery with the extreme thrill of zipping through the tree line at high speeds.
This article was written by Ryan Thomas for Rocky Mountain Whitewater Rafting. Rocky Mountain Whitewater Rafting has guided thousands of whitewater rafting trips on Clear Creek and throughout Colorado.