Delhi is a significant place which can satiate your hunger for travel.  With its historical significance, the place has become one of the major tourist attractions.
ThePalaceonWheels.org provides the special offer on the booking of luxury train on the selected departure dates. In this article, we are going to discuss about top 5 tourist attractions of Delhi , significant in their own way. So let's begin!
Humayun's Tomb
Known as the first Garden Tomb of India, this magnificent architecture stands on the banks of river Yamuna. Suggestive of the name, the tomb houses the mortal remains of the Mughal Emperor Humayun and many other Mughal descendants. Patronized by Humayun's chief consort, Bega Begam , this was built in the year 1569-70. The tomb is situated in the Nizamuddin East area of Delhi. In 1993 this fabulous piece of architecture was declared a WORLD HERITAGE SITE by UNESCO due to its unique fusion of islamic and Persian style  with a subtle touch of Indian exuberance. It is embellished with six sided stars and is built from granite , red sandstone and marble. Its main features are jaalis , door frames and chhajjas and  stands on an elevated platform.
Qutab Minar
Built by Qutub – ud – din Aibak , the founders of the Mamluk dynasty, this complex is located in Mehrauli , Delhi and has various other structures built inside the campus. There is a spiral staircase with a flight of 379 steps. The building tilts at angle at a height of 65 m from the ground. The Minar has been built with red sandstone and marble. Balconies protrude out of every storey, suported by corbels.
Red Fort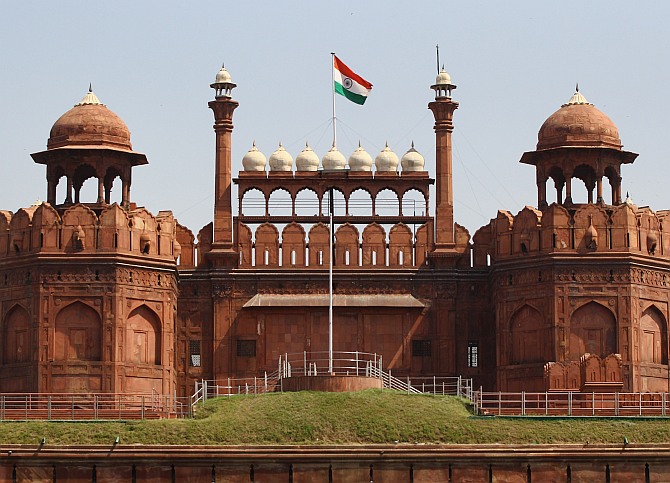 Holding a historical significance, the Red Fort was known to be the ma8n residence of the Mughal Emperors. Located at the centre of the city, this monument derived its name from the Red sandstone walls of which it is built. Architected by Ustad Muhammad Lahauri, this imposing piece of architecture, is a mixture of the Indian, Persian and Timurid style. The structure of the Fort is octagonal and is surrounded by several gates. Lahori, Ajmeri, Kashmiri, Delhi , Mori and Turkman gates are the prominent.
The premises of the Fort houses various structures known such as Diwan-i-Am, Diwan-i-khaas, Moti Masjid and Narh-i- Bashisht.
It was declared a WORLD HERITAGE SITE in 2007.
India Gate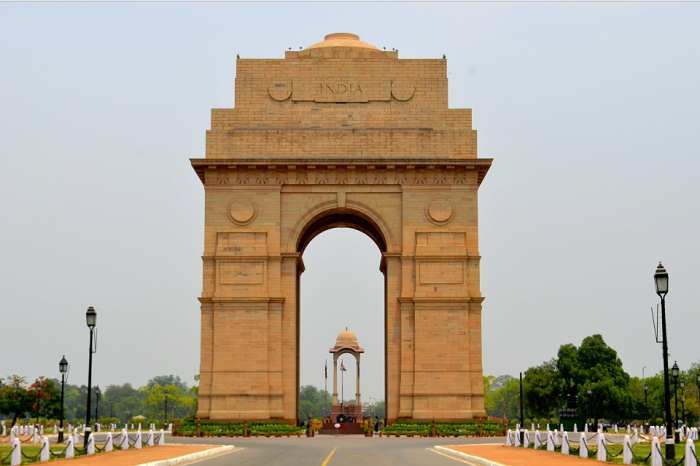 Popularly known as the India Gate, located along  Rajpath in New Delhi, this massive, awe inspiring Gate was built to commemorate the 82 thousand soldiers, both Indian and British who laid down their lives in the First World War and Third Anglo Afghan War.This War memorial is often compared to Gateway of India in Mumbai and Arch of Constantine in Time.
National Zoological Park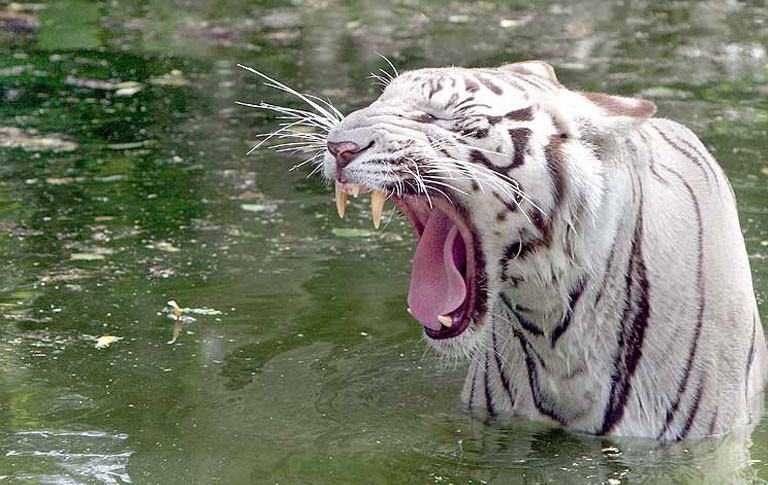 This zoo was inaugurated in 1959 and was previously known as Delhi zoo. It is a home to almost all the species of animals from big cats to tiny birds. The animals not only live in an environment close to their natural habitat but also are helped in breeding. Conservation programs for Asiatic lions, Royal Bengal tigers and various other animals are held in order to make them capable of thriving in the wild. It is a favourite weekend attraction for adults as well as children.
Palace on Wheels start and end their journey from Delhi. Visit these gems of -Delhi and satisfy you wanderlust.