Australia is one of the most aspiring and well-developed countries in the world. 'Sydney', Oh yes! One of the most phenomenal cities of Australia. Sydney is dream travel destination for tourists from around the world.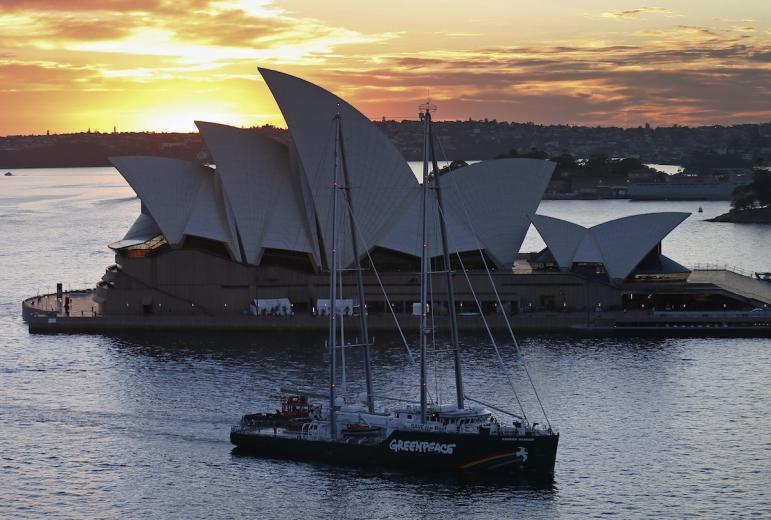 What Makes Sydney Amazing?
Of many amazing cities in Australia, the city of Sydney is a place with world famous opera house situated on the world's largest natural harbor. Sydney is a multicultural city with a mix of cultures and considered one of the livable cities of the world. Having half of the population representing different ethnicities lends it an air of a multicultural city. It is one of the most tourist-frequented cities of the world. What makes it more interesting is the fact that it has all the ingredients to fascinate any visitor. Plush beaches, diverse wildlife, beautiful sceneries and ideal landmarks make it all worth it.
Sydney is undoubtedly one the oldest and most cosmopolitan harbor cities in the world.
Sydney in a Short Glimpse:    
Researching about a city in the world would not make you feel as wonderful as Sydney. There are not too many places in the world with much peace and harmony, beautiful and sensuous sceneries, plush gardens, scrumptious food and fascinating art.
Historically most visitors to Sydney find the city an ideal place for permanent settlement. The city is thriving with life and offer great job opportunities, the food is appealing and you can indulge in a variety of cuisines from all over the world.
One of the plus points is the climate of Sydney. Sydney is a superb sunshine city with moderately warm to hot temperate during summers and mild winters. All in all the weather is year round suitable for people flocking to Sydney.
Travelling to Sydney
The most preferable mode of travelling to Sydney is by air if you happen to be arriving from overseas. You can find deals on flights and accommodation on such sites as Expedia, Sydney Flights Accommodation and Webjet. Sydney is served by Kingsford Smith International airport. It is the only major airport serving Sydney with annual passenger traffic of over 36 million, making it one of the busiest airports in the world. You can reach Sydney by sea if you love a voyage.
Living in Sydney:
Travelling to Sydney by any means may be pleasure. The next question in your quest is where to live in Sydney? Considering the fact that Sydney is a combination of five mini-cities, it can be a tricky yet an interesting task. Here are the five mini-cities called Sydney:
North Sydney
Western Sydney
Inner west Sydney
East Sydney
South Sydney
Having an advanced market economy and iconic opera house, Harbor Bridge and the iconic status of being the most internationally recognized city, Sydney is a pleasure to stay anywhere you choose.
North Sydney offers you the pleasures to enjoy the north shore, northern suburbs, northern beaches and hills district. You can enjoy the rewards of living in the centre of the city if you opt for inner west Sydney and let us not forget about Canterbury banks town, Sutherland shire district, Macarthur and eastern suburbs.
Sightseeing and Things to do while in Sydney:
Sydney is one of the most diverse cities when it comes to site seeing and ways of having fun. The well-organized tour operators offer a variety of day trips, water sport activities, shore excursions and much more to choose from. The iconic opera house and the impressive Sydney harbor are breath-taking views from top of the Sydney harbor bridge. The spectacular skyline of darling harbor is one of the tourist attractions.
If you are travelling with the kids then there is no place like Taranga zoo. The grand city zoo of Sydney exhibits some of the most exotic 4000 animals on the planet. If you are sucker for beach life then Sydney holds some of the most amazing beaches in the world. You can bask on the beautiful beaches of Bondi, Watsons bay, Manly and Coogee.
You can discover stunning landscapes and beautiful sceneries throughout the region. The valleys of Blue Mountains are a magical place any time of the year. Sydney is just colorful all around, glowing in autumn, cool in winter, colorful in spring, and refreshing in summer.
What to Eat – while in Sydney?
Sydney is a city of many cultures, an amazing place for tourism that offers an even more amazing deal when it comes to exotic food.
A place where you can have the ravishing guava snow egg dessert of Quay's, bear- battered flathead and chips at the boathouse Palm beach, Paul's famous hamburgers, petuna ocean trout, Quay's eight texture chocolate cake. You can even enjoy the best Pakistani food at Faheem's fast food providing the best tandoori chicken, Pakistani curries, pickles and naan breads and when comes to the best cheese burgers in Sydney, there comes the name of mary's.
If you happen to have a Thai taste bud then you ought to visit spice I am, a street style Thai food outlet or you can find cheap, spicy, authentic and up- market Thai food at chat Thai.
Fratteli paradiso is the place for Italian food lovers with great food, good service and always busy. A tavola, an intimate Italian restaurant provides handmade pastas. The bathers pavilion is a must visit bar at Balmoral beach. Katsu yachiyo, the boat for lunch, is floating restaurant. Lucio's is an amazing Australian art restaurant. Longrain, an Asian inspired restaurant, serves excellent Asian food.
If you love the concept of street food, from the roadside food trucks serve you Sashimi kingfish with crispy tortilla chips, sliced kingfish spiked with chilli and lime and much more in fast food. With a variety of roadside pizza's, tacos and burgers, there is an extensive range of fast food you can find in Sydney.