When visiting a city like Osaka, Japan, its wealth of rich history and culture along with its modern amenities can be overwhelming to tourists who want to fully experience all that it has to offer. But if you are short on time, doing a little research on Osaka attractions and planning your activities before you arrive can ensure that you are able to fully enjoy the sights.
Stay in the Heart of the City
To make the most of your time spent in Osaka, it is best that you stay in a hotel or rental that is central to the city. The Shinsaibashi-Dotonbori boasts great shopping and dining with reasonably-priced hotel accommodations.
If you book through a travel and lodging site, you will increase your chances of getting a great deal on your daily housing rates.
Decide What You Want to Do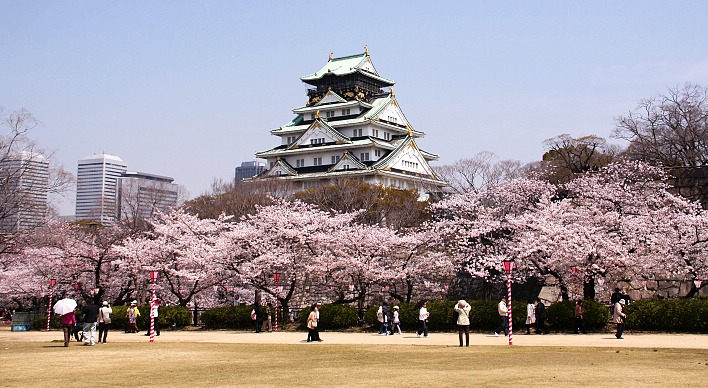 If you can narrow down what kinds of things you want to do and see while in Osaka, you will be able to maximize your experience. Consider whether a historical tour, museums, parks, or shopping and dining top your wish list.
Many tourists love Universal Studios and the Osaka Aquarium, but if you want a taste of the city's culture, consider visiting the Osaka Castle, the Sumiyoshi Taisha Shrine, and the Shitennoji Temple which is Japan's oldest temple.
The city's modern architecture alone is breathtaking. You may take in innovative building design and views of the city while touring edifices like the Science Museum and the Umeda Sky Building. The Umeda features an observation deck as well as an all-glass crosswalk leading to the Floating Garden Observatory.
Those who want to enjoy Osaka's nightlife can go to the Dotonbori district to partake in dinner, dancing, and a club scene that caters to most musical tastes.
Book a Tour to Experience All of It
If you prefer to have someone else do the heavy lifting, then booking a one-day guided tour is likely your best option. These bus tours will pick you up and drop you off either at your hotel or at a nearby rendezvous point.
Some tours will take you to the Arashiyama district, various temples, and through historic neighborhoods. You will have the option of paying for meals at designated restaurants along the tour or be able to explore food options at various stops on your own.
If bus tours aren't quite what you had in mind, try one of the various walking tours, food and cultural tours, and themed tours like authentic tea ceremonies complete with tea masters and kimonos.
Giving your travel plans some careful consideration on the front end can ensure a rich experience in Osaka, Japan. Choosing a great place to stay, having a good idea of what you want to do, and deciding whether or not you want to be your own tour guide will go a long way toward creating lasting memories.