If you are passionate about traveling and exploring new places to visit then seriously reading attractive travel books will work out for you.
It is fact that when it comes to reading, so people prefer to read travel books. It enables people to explore new cultures, languages, and places.
Although reading different travel books really educate you about different places, but they are not enough to make your trip memorable.
It means you should adapt to latest innovations to have a perfect trip and for that explore some ideal travel Apps.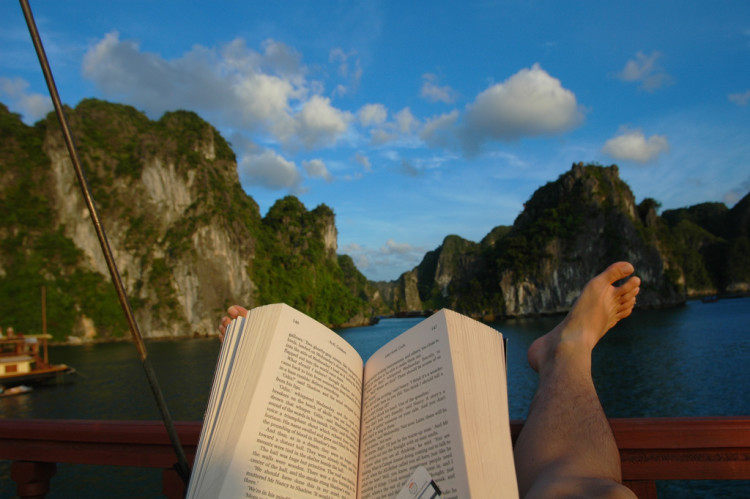 Followings are some great travel books that may attract you and improve your knowledge about traveling.
1.     The Art of Travel
It is the travel book by Alain de Botton. It is the unique book about traveling. It tells you everything about traveling and tells you that what moves us see the world. From making a mind for the trip to actually get there, this exciting book tells you every single thing.
2.     The Lost of City of Z
As it comes to travel books so this book has also succeeded to mark its place among them. This book is by David Grann. It helps you to explore what exactly happened to Percy Fawcett, who was an explorer and went to Amazon Jungle in order to find famous lost city of Z. You must read this great book tells you a lot about the journey of Percy Fawcett.
3.     Cockpit Confidential
It is another exciting book that will inspire you a lot. It is by Patrick Smith a pilot who explains a lot about planes and how they work. Seriously, this book is an easy read and reveals great insight of any pilot's life. So do not forget to read it and you will really enjoy it.
4.     Amsterdam, a great book by Russell Shorto
It is another great book by the famous writer Russell Shorto. It is the book that reveals the great insight of the city Amsterdam. This book tells you the great history about the city and the thing is that you do not get bored while reading it. There are many books about Amsterdam, but it has its unique attributes.
5.     The Alchemist
It is fact that this book has got its great popularity. It is the great work by Paulo Coelho. This book consists of a story of a boy who travels from Spain to Egypt. Throughout his journey, he comes across many things, meets great people and follows his own heart. It eventually makes him understand a real meaning of life. It is a great book, you must read.
6.     Vagabonding
It is a great book by Rolf Potts. If you are more into long-term travel, so this book is the ideal one for you. Rolf is the man who has spent his almost 10 years in traveling. If you read this book so you will find that he has also walked all across Israel. Seriously, this book consists of lots of useful insights, practical information to plan a successful and great trip.
7.     In a Sunburned Country
This book is the great one by Bill Bryson and no doubt he is the great name in travel writing. This book gives you a great insight of Australia. So you must read it and you will definitely end up with planning to go to Australia. It is an ideal book that reveals some great places to visit in Australia.
Author Bio
Deanna Jordan is a destination analyst and an expert dissertation writing help consultant. She has the great experience in the tourism industry. That is not all as she is also famous as travel blogger guiding people which destinations to visit. Follow him on Google+