Why do people travel? Well surely there is more than one answer to this, but a reason that most travelers would agree upon is to experience something new.
Our world is endlessly diverse, and each corner of it is unique and worth exploring. Today we are taking a look at the land of one of the oldest civilizations on earth – Greece.
This country has been a tourist magnet for decades, and for a valid reason. Its culture is a blend of old and new, east and west, and all that placed in mesmerizing nature offers something for everyone's preferences.
Without further ado, here are six experiences unique to Greece:
1. Get a taste of ancient Greece in the Acropolis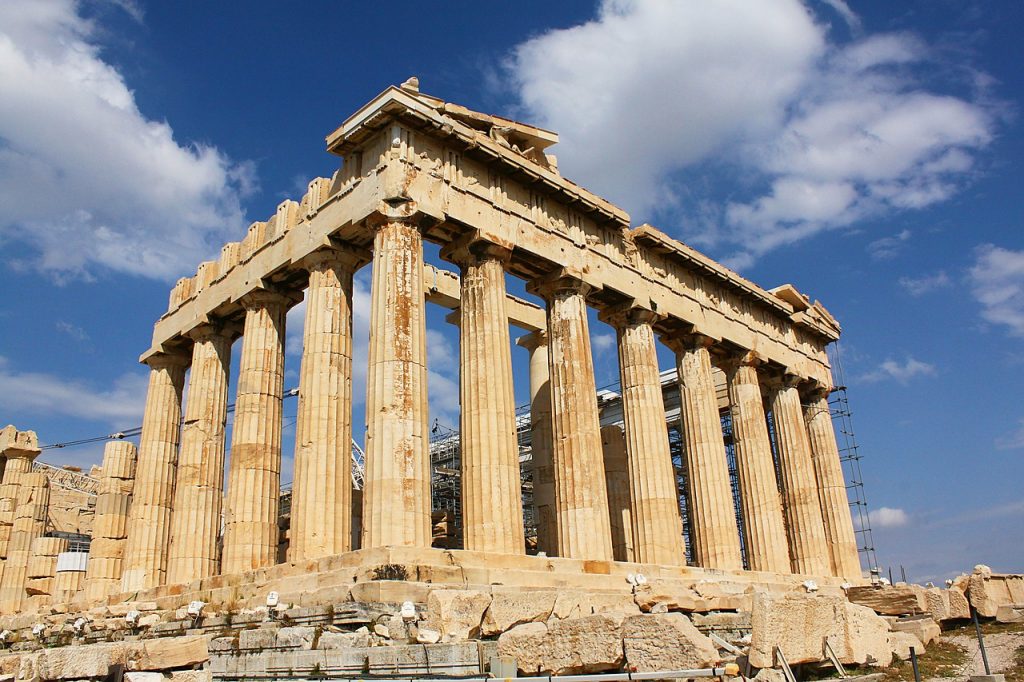 All those paying a visit to Athens cannot miss this absolute gem of the ancient world. Built of marble, the Acropolis is an homage to the goddess Athena whose statue used to stand in the middle of this building. Its Doric columns can be seen from anywhere in the city, especially at night when the whole site is nicely illuminated. Acropolis is the kind of place guaranteed to leave you in awe.
2. Visit the monasteries of Meteora
This set of unusual rock formations was a safe place for Orthodox monks to build monasteries during the Ottoman occupation. The construction lasted from 14th to the 16th century, and only 6 out of 24 originally built monasteries remain today. The churches can be reached by climbing steps carved into the rock pillars, and the view from the peak resembles something out of a fairytale. Religious or not, it is highly recommendable to pay this location a visit.
3. Cruise to Navagio Beach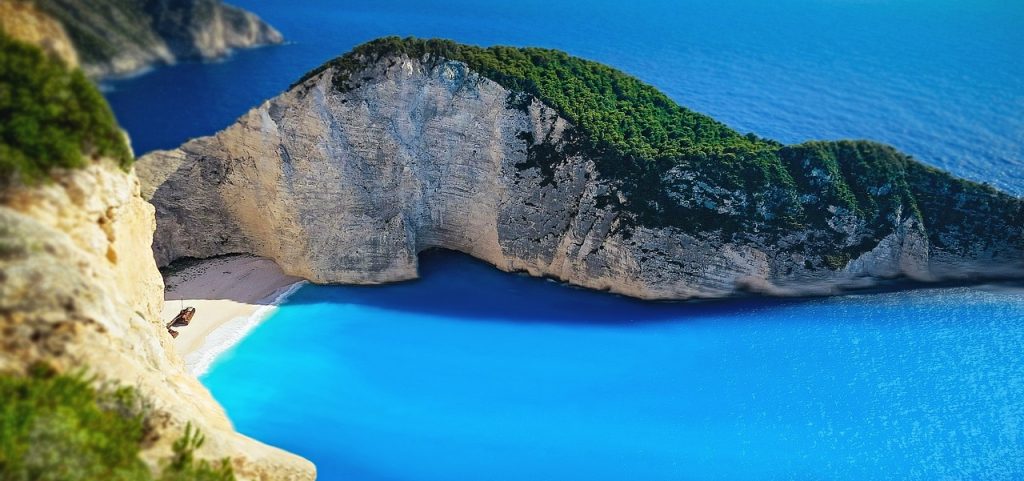 Located on the island of Zakynthos, Navagio (also known as Shipwreck Beach) is a haven of turquoise waters, white pebbles and tall limestone cliffs which surround and isolate the beach. It is one of the most famous and visited locations in Greece, attracting thousands of tourists each year. Swimming in its crystal clear water, exploring the rusty shipwreck, or just enjoying the fantastic view from the lookout above are more than enough reasons to jump on a cruise to this place.
4. Watch the sunset in the hills of Santorini
Santorini is a world class holiday destination located in the Cyclades, a group of islands in southern Greece. Its barren, volcanic landscape is a bit different from what you would expect in the Mediterranean. Oia is the biggest settlement on the island, and it attracts the most tourists, because of the extraordinary white washed wall houses and narrow streets. Enjoying a sunset in this mesmerizing location will be unlike anything you have experienced before.
5. Feast on Greek food in one of the local tavernas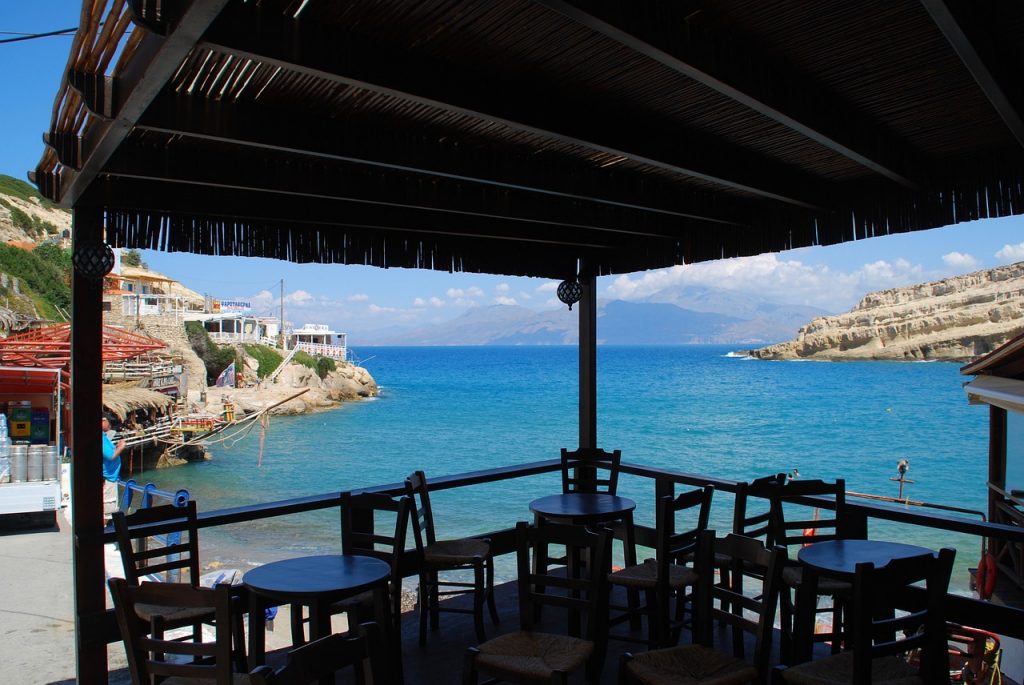 Gyros is probably what first comes to mind when most foreigners think of Greek food, which is a bit unfair, to be honest. Greece has one of the richest, most complex cuisines in Europe and there is no better way to experience it than going to an authentic taverna. Many of these restaurants are family owned, preparing traditional recipes while using fresh and local ingredients. The result is a plethora of flavors hard to reproduce anywhere else in the world. This is a must for those eager to try some original Greek dishes.
6. Walk through the ruins of Delphi
The center of the ancient world, a place where heaven and earth meet, the home of the Oracle – these are some of the names which Delphi is known by. These names clearly state the importance that this location once had in Greek culture, and today it is the second most popular ancient site, right after Acropolis. Delphi sits on a slope of Mount Parnassus, and it contains remaining pillars of the temple of Apollo, the old Treasury of Athens, a spectacular theater, and many more astonishing buildings and structures to see. History lovers will fall most likely in love with this place!
The list goes on and on…
Our list of reasons for visiting Greece is great, but you should know that it is only a starting point. There is a great deal of what this amazing country has to offer, and we have just barely scratched the surface.
Experience is far more valuable than anything material, and most wise people would agree with that. If you are trying to add value and fulfilment to your life start by going somewhere, you've never been before – guaranteed that you won't return the as the same person.