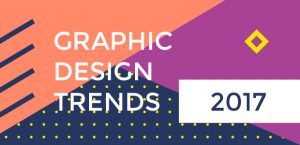 As with every year, this year too, the design and style of modern graphic designing will change. Graphic designing has various trends going on every year that includes the comebacks of colors, palettes, and various other stock media.
However, this year we are predicting a completely different set of designs and images that will be put forward by the graphic artists. These designers will work on new and unique themes and will impress the viewers. Let's share some of the modern design alterations this year will bring:
1- Photography Paired With Sleek And Bold Text
It's true that opposites attract. Not only that, but they balance and cancel out each other. You will be viewing photographs and other vector designs in the background paired with a bold typography and customized text styles that will provide you with contrasting and wonderful designs. The colors will coordinate with other, making the writing even more visible and sharp.
The idea is to keep the design minimal and make it interesting by adding sufficient colors to the image. This also gives you a chance to go through the content of the image which is the actual aim of the designers.
2- Hand-Drawn Images
Websites and graphics that use handmade drawings look more personalized and intense as compared to those that use the vector images or photographs. These designs use minimal colors and text while keeping the drawings very literal and incorporative.
This design trend is going to increase in 2017 and tons of designers are willing to incorporate this into their work. This works best for instructions and complex designs, you can simply shorten out the process by adding hand drawn images. The images look unique and also work as a successful branding identity.
3- Old Meets New
This year we are also sensing the combination of old and vintage design ideas with modern and basic concepts. The blend will result in a more unique and distinctive sort of graphic art that will be termed as an exclusive piece of work.
Companies and brands are mainly using this concept in their logo and brand identity and that is what is making them outstanding. The idea of retro versus contemporary typography will include the colors and shapes of the past, fonts of the future that will result in a perfect concoction of the retro and modern designs.
4- Designers Will Keep Functionality a Priority
Designing trends come and go. Often they get rejected and some progress for years to stay in business. However, the real reason for all the designing and graphic art is being highly skilled with communication and interaction. If your designed projects are in no way communicating then these are a failure.
Being functional in your designs demands user experience, and an interface, that will let you communicate with the audience. Practical approaches are necessary in this regard. You need to make your design working before working on any of its elements. Once it's supposed to do what it should then you are good to proceed.
5- The Use of Minimal Design Will Grow
A designing experience has various other elements that you need to make sure are all aligned. You can focus on the content and the context of the design if the design is simple enough to contemplate what it should. Minimal trends and solid colors with a few buttons and a simple interface is what currently trending in the 2017 market.
The focus of the viewer locks in the position of the image and he isn't diverted by the other factors of the image. Minimal design can also include hand-drawn images which are a related and successful designing trend in this year's graphic trends.
Author Bio
Joseph Carey is a Graphic Designer at Essay STAR. Being a blogging geek, he is inclined towards writing on web design trends, web development, online marketing, and social media marketing. He is a big fan of Clint Eastwood and watches one of his movies on the weekend.