Summer is when family movies are most in demand. Kids are out of school and you need to entertain them, right? But what's a better way to keep your kids occupied than finding a movie that all the family can enjoy? Luckily, we have three great animations coming out this summer.
The Minions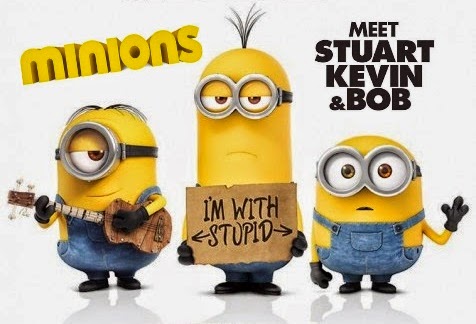 The Minions is the prequel to the very popular Despicable Me franchise. While the original movie focused on Gru and his three adorable daughters, the unexpected fact remains that the minions stole the show with their quirkiness and humor. Parents love their childish and adorable appearance. Kids love their simple, slapstick humor.
The overwhelming support from fans helped boost the minions more into the spotlight in Despicable Me 2. And now, the producers have created the entire movie for these adorable characters. Some people might say they are milking the franchise. But hey, it's the minions and they guarantee some serious laughter!
Inside Out

Inside Out is the latest animation from Pixar, which are famous for movies that are not only entertaining, but also deliver a touching message. Think of the movie Up for example, and how it makes you want to call your grandparents the minute it is over.
Inside Out explores an innovative idea of characterizing "what goes on inside our heads". Each emotion – joy, sadness, fear, disgust, and anger – are given a face and personality. The story follows the emotions of an 11 year old girl named Riley. While the movie explores quite a complicated process, kids can still enjoy the thrilling adventure and quick humors. Parents will love the entertainment while seeing themselves and their kids in the movies.
Hotel Transylvania 2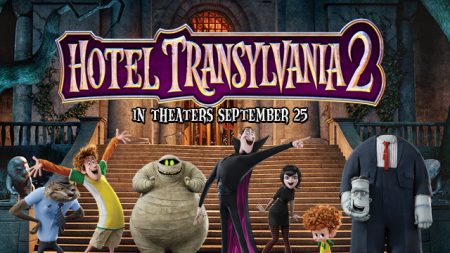 Continue the success of Hotel Transylvania, the second movie is scheduled to come out in September 2015.
In this second movie, the story skipped ahead a few years, when Dracula has become a grandfather to an adorable half vampire, half human kid. He adores the child, but becomes worried when his grandson demonstrates no super power of a vampire. Then his father also shows up and questions him about the child and the fact that the monster hotel now welcomes humans.
The unique settings where monsters learn to live with humans promise a lot of fun and adventure for the family. Parents would love the lessons and thoughts about family relationships, where generation difference and conflict are demonstrated across the board.