If you are planning a trip to Mauritius, you may or may not need plenty of activities to keep you occupied. Given that a lot of people head to Mauritius for a honeymoon, they may have more than enough to keep them entertained during their break. However, there is a great deal to see and do on the location that is called Paradise Island and if you are looking for ways to maximise the amount of fun and enjoyment you have during your holiday, there are some of the best things to do in Mauritius.
Enjoy the street food
There are a number of different influences on street food culture in Mauritius which means that you get to enjoy a great combination of foods. You can enjoy food that has been infused with the spirit of Africa, China and India offering up spices and flavours that come together to create a taste sensation that you would be hard pushed to find elsewhere. There are plenty of vendors operating from the street so if you are looking to eat in a hurry or you want to enjoy great dining for a low price, you will find that street dining is the way to go in Mauritius.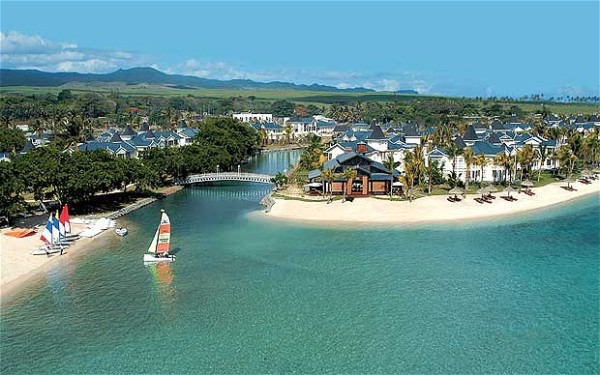 Hire a car and adventure
The majority of tourists in Mauritius will rely on taxis but this can limit your ability to get around and make the most of your time. If you can drive and have a sense of adventure, you will find that renting a car, that comes with a GPS, is extremely affordable and will provide you with a sense of freedom that you may not find when you rely on other ways to get around.
There are many hidden beaches and restaurants to be enjoyed in Mauritius and if you head along the southern coast, you will find that there are many sights to enjoy that you may not have been exposed to if you stuck to traditional methods of getting around.
Enjoy the tea plantations
Tea plantations are a big part of the local economy on the island and the sight of seeing tea plantations being doused in fog is one of the most memorable sights on the island if you are looking for a view of something other than a beach. If you are a big lover of tea, taking a tour of the tea plantation is a great idea and you can even dine at one of the restaurants situated at the plantation. With a restaurant on the terrace you can enjoy a stunning view while you dine in great style.
Visit Chamarel
If you want to see everything that Mauritius has to offer, Chamarel in the south of the island is a must-see destination. Whether you want to seek out the giant tortoises or view the wonder of nature at its very best with a rich array of colours, this is a destination that will ensure you have plenty of stunning holiday pictures to wow your friends with on social media sites.
Even the journey to Chamarel is stunning, offering views of plenty of gorges and waterfalls. You will find that these sights are ideal for panoramic pictures, so be sure to take the time to make the most of what is on offer.
Spend some time on the beach
You may decide that you don't want to spend your entire Mauritius trip on the beach, but you should ensure that you spend some of your time on the island on a beach. Some of the more popular beaches include the Belle Mare Beach, the La Cuvette beach which can be found in the north of the island and Le Morne, which is located on the south of the island.
Enjoy a local drink
Many people take the opportunity to relax on holiday and if you like to unwind with an alcoholic drink, you should try one of the local delicacies. You may think that Jamaica is the leading destination in the world for rum but Mauritius is not far behind. The sugarcane fields on the island has helped to make Mauritius a rum paradise and there are a number of local distilleries creating a stunning range of rums for you to try.
Andrew Reilly is a freelance writer with a focus on news stories and consumer interest articles. He has been writing professionally for 9 years but has been writing for as long as he can care to remember. When Andrew isn't sat behind a laptop or researching a story, he will be found watching a gig or a game of football.