Australia is a country that's often thought of by we here in the UK as remarkably similar to our own. We share a language and history, and the Australian flag even incorporates our own. But despite this common ground, Australia offers a natural wealth of beautiful scenery and wildlife that's quite distinct from our own. Its borders are home to many staggeringly beautiful things, which came to be entirely without human interference. Let's take a look at some of them!
Great Barrier Reef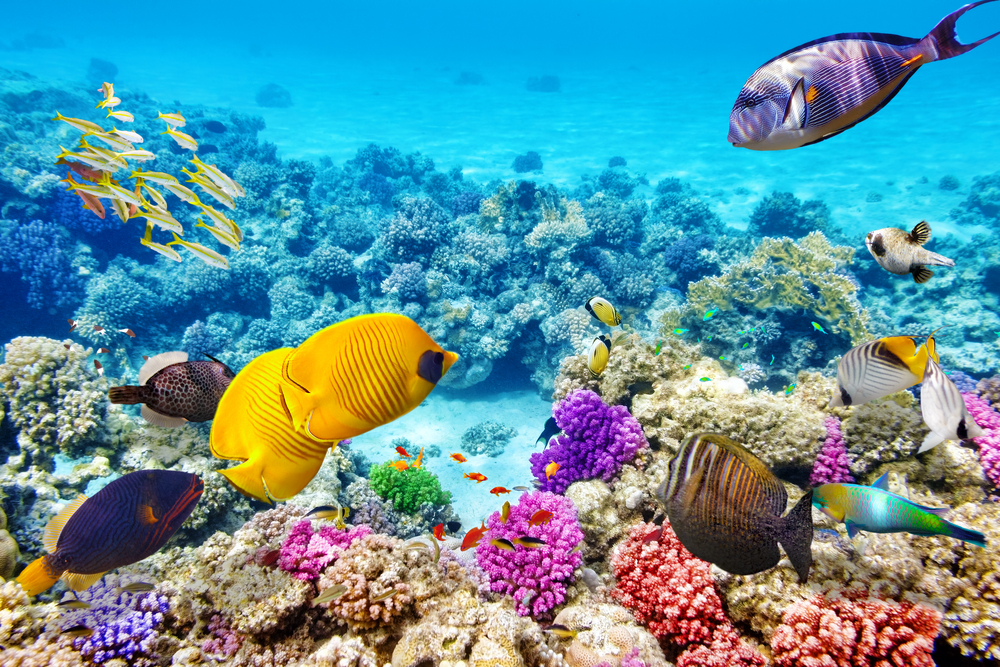 This famous reef is among the most famous of all of the earth's natural treasures. It's the largest coral reef system in the world, made from more than 2,900 reefs and stretching to cover 133,000 square miles of the ocean floor just off the coast of Queensland. It's famous for being the only living object to be visible from outer space – and it is home to a staggering diversity of animal life. If you're planning a trip to Australia, then a visit to the reef should be considered obligatory – as it might not be around forever!
Ayer's Rock
This enormous sandstone rock formation can be found slap bang in the centre of the Australian outback. The name we might know it by comes from the chief secretary of South Australia in 1973, Sir Henry Ayers, when the rock was first discovered by surveyors. Naturally, however, the people living in Australia prior to that already had a name for it: Uluru. Today, it's officially known by both names. It stands at almost 350metres tall, and will glow different colours during different times of day – most notably a burnished, deep red during sunset.
Bungle Bungle Range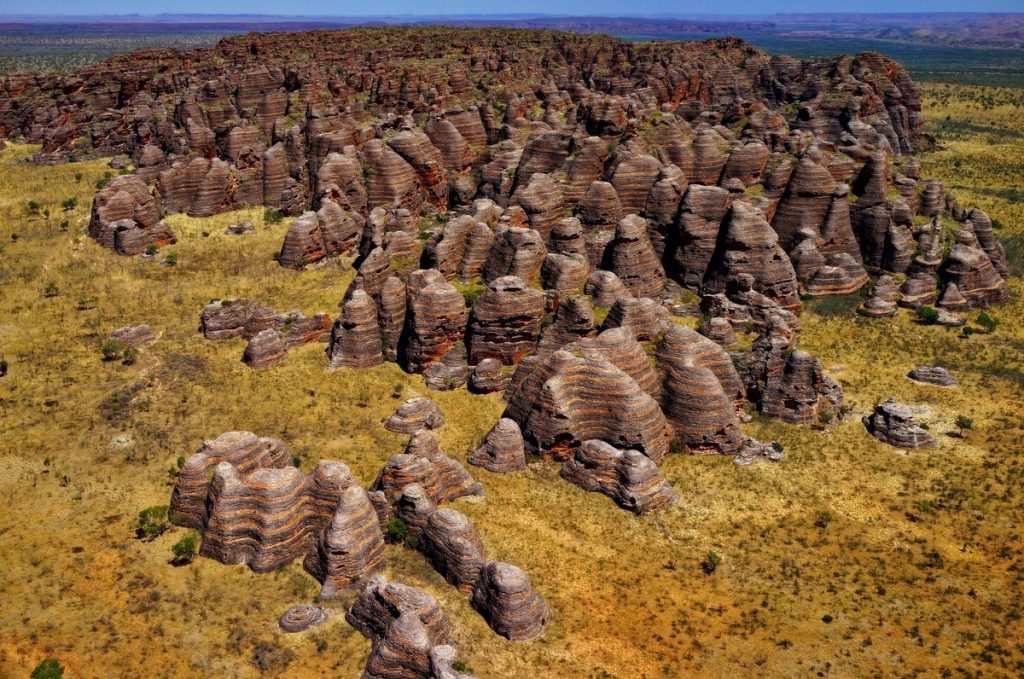 The Bungle Bungle range can be found in Punululu national park to the north of Western Australia. This landform consists of a high-unusual beehive-shaped arrangement of sandstone, built mostly from pieces of pebble and rock that were first deposited here millions of years ago. It covers an area of around 175 square miles, and is distinct thanks to its distinctive red-and-grey banding, which is caused by different levels of iron and moisture in the different strata. It's a must-visit for those in the area – though if you're staying in the more populated areas of the country, it's still worth making the trip across to take a look.
Shark Bay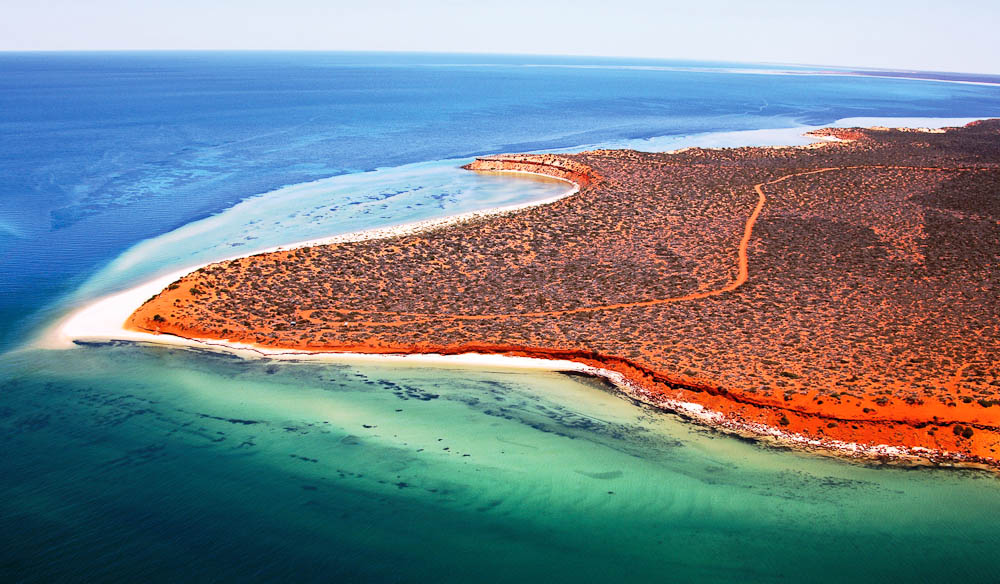 Shark Bay is to be found just to the north of Perth. It's the most westerly point of the country, and covers an extensive five-and-a-half million acres. Packed into this area is an enormous variety of natural wonders, including colonies of microbes that form dome-shaped structures, which are thought to be among the oldest living things on the planet. The area is rich in marine life, and so if you're looking to spot a dolphin or two during your travels, this is among the best places to do it. The bay is accessible via its own airport, from which you'll be able to secure transport to the many different islands and beaches the bay has to offer.
Apostles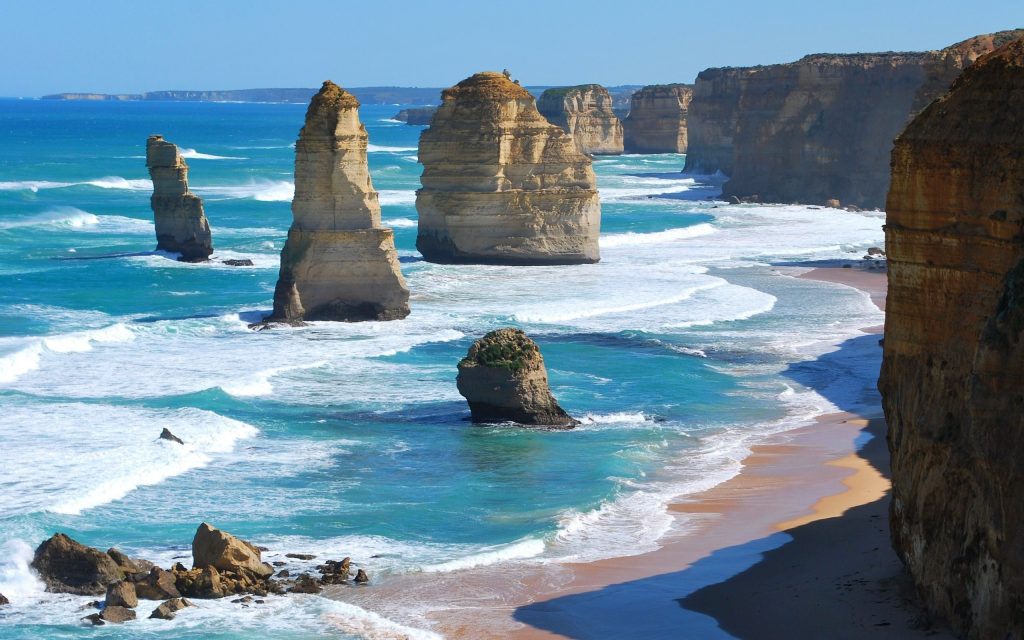 If you're looking for interesting rock formations, then a visit to the twelve apostles, a group of limestone stays near the shores of Victoria, should definitely be on your list. This particular rock formation is in the process of being destroyed by the ocean, and just eight of them currently remain, with one having collapsed in July 2005. Interestingly, despite the name of the formation, there were only ever nine apostles.
Blue Mountains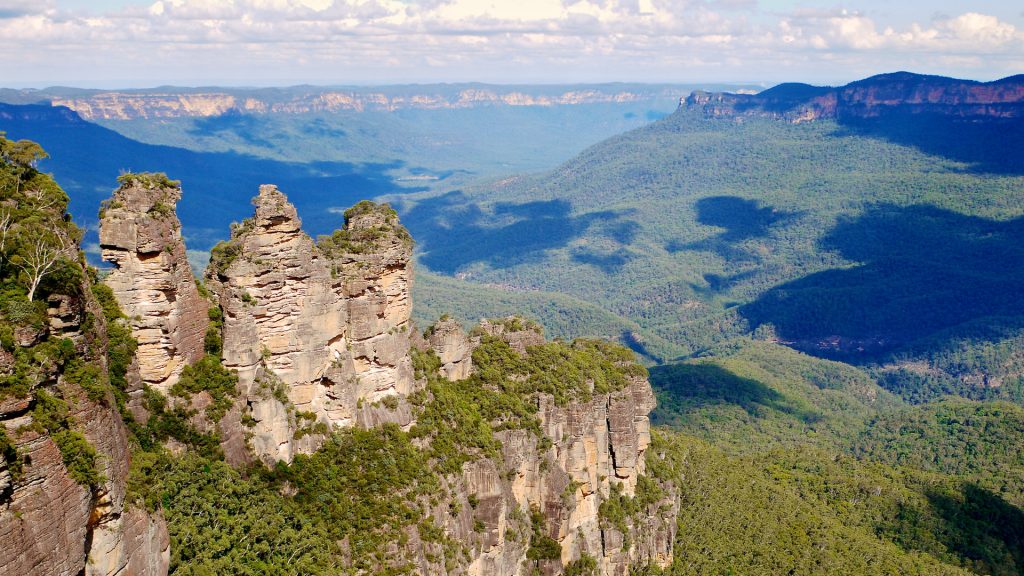 The Blue Mountains are a little closer to civilisation if you happen to be staying in Sydney. They're not as mountainous as the mountains we might recognise as such, rising to just a kilometre above sea level at a point which isn't even considered worthy of a name. When viewed from a distance, these mountains take on a hint of blue – and it's so this reason that the European settlers in the late eighteenth century decided to name them as such. The range is home to a beautiful diversity of rock formations and gorges, and so should be considered a must-visit for those staying in the Sydney area.
Where do I stay?
If you're considering a visit to Australia, then New South Wales or Victoria will probably represent your preferred base of operations, as the two territories contain much of the country's population and cultural wealth, as well as points of natural beauty. If you're considering emigrating to Australia from the UK, then you'll want to consider that most of the jobs in Australia are centred on areas where there are lots of people, too!